15 Startups in Kathmandu Ideating Solutions through the KMC Business Hub: Urban Innovation Program!
Impact Hub Kathmandu is excited to become the implementing partner of the Kathmandu Metropolitan City's  KMC Business Hub: Urban Innovation Program in partnership with UNDP Nepal. The four-month ideation program aims to take the urban startups in Kathmandu in a journey to refine and develop ecosystem capabilities to create urban solutions in Kathmandu by implementing a Human-Centered Design approach.
After receiving an overwhelming response to our call for application in March, the Urban Innovation Program has jointly selected 15 startups based in Kathmandu with solutions to tackle the most pressing urban challenges. The startups will be working on their solutions ranging from mental health, solid waste management, cultural heritage, and preservation to tourism and education.
Here's a look at the 15  startups in the KMC Business Hub: Urban Innovation Program:
BaakhanNyane Wa:

Established in 2017 as a not-for-profit company, BaakhanNyane W

a

has been collecting oral stories related to the various aspects of our cultural heritage and organizing live sessions of storytelling in traditional gurukul settings. With the aim of making these stories available to a larger audience in the digital form, BNW has so far published processed videos of our first three sessions with Nepali subtitles on YouTube. BNW has also published an illustrated children's book on Gunla Festival, based on our first storytelling session, titled "

Gos" afhf / u+'nf

". The company is exploring a mobile application to make the stories available to a wider audience, especially for Nepali children living abroad to instill their culture and roots through interactive stories
2. Bodhi Agro Pvt Ltd : started in 2019 with the vision to offer eco-friendly products choices to people and also make them aware of conscious consumerism and sustainability. With 2+ years of experimenting with different products and ideas, Bodhi is working to make eco-friendly and naturally derived cleaning products. They aim to provide biodegradable, plant-based cleaning products that cause less harm to the environment and water resources and are mild on the skin.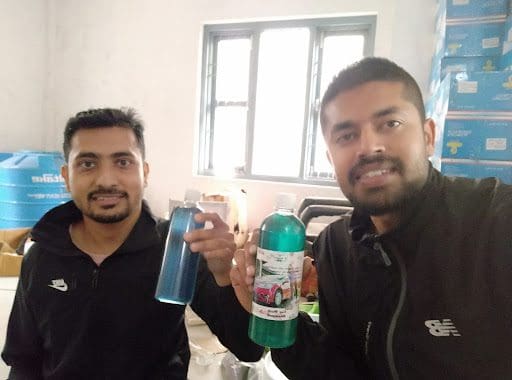 3. Environmental Research (Vertical Greens):  Established in 2019  to provide sustainable environmental solutions through services training research and its product, ERST provides urban vertical farm services and its products Via the installation of vertical methods in conventional and hydroponic systems to urbanites. The company aims to solve the problem of food insecurity and the climate crisis which is going to be a major crisis in the future due to climate change and rapid urbanization. It also helps to improve the health and air quality of urban areas.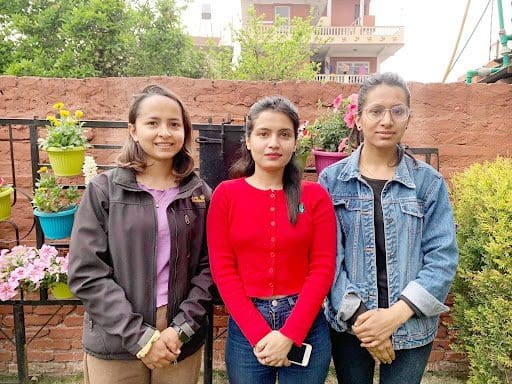 4. Flowy Venture: Menstruation itself is a natural average woman who will use 10,000-12000 disposable feminine hygiene products in her lifetime and these convenient products come with an inconvenient environmental cost. They take 500-800 years to biodegrade. Flowy through their products, is trying to revolutionize our way of thinking about female personal hygiene by creating reusable, menstruation, and leak-proof underwear that makes periods waste-free contributing to the reduction of waste and consumption
5. Happy Minds: established on 23 Apr 2021, is an online platform that provides digital mental health literacy and provides psychotherapy services to Nepalese people all across the globe. Their vision is to "Build a Global Community of Happy Minds." – They aim to create a global community of happy minds where people focus on their mental health as their physical health.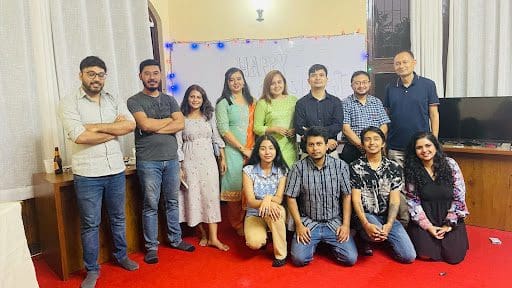 6. (Mushoor) Kalki IoT Pvt. Ltd is working in creating a fully automatic and climate-controlled agricultural system in Nepal. We offer a distributed sustenance farming system with our MASHOOR HOME HARVEST where the users can cultivate mushrooms, microgreens, and other crops all year round. MUSHOOR's fully climate-controlled modular system creates a distributed, local system with the aim to empower home-based entrepreneurs and urban farmers to grow and harvest produce, year-round and maintain a steady source of income.
7. Nepal Health Frontier: A non-profit company aims to address the physical and mental health problems faced by students and the general public due to urbanization, dietary changes, and industrialization as well negative due to the ongoing COVID-19 pandemic. Through the program, they aim to develop a digital educational intervention package on mental health. 
8. NESTCEP [Nepal Solar Thermal and Clean Energy Power Pvt. Ltd.: A clean energy-based company in Kathmandu, the company has its own innovation in clean energy [in patent-pending status] where it can convert low-temperature heat to useful electricity. Considering the environmental and other factors, clean energy is significant. At the same time, there is a mass available low-temperature heat source that has remained unharnessed like solar thermal, ocean thermal, waste heat from factories, and waste electricity from hydropower. Using these resources amongst others the company aims to provide clean energy to fulfill the requirements of the general public and the organizations in need. 
9. Plastic Solution: Biodegradable waste and paper are comparatively easily degradable, however, plastic waste can take 20 to 500 years to decompose, depending on the material and structure. As a result, the plastic waste dumped in landfill sites may remain there forever. In exploring the solutions to plastic waste management, few organizations have already been working on the construction of plastic roads, recycling PET bottles, or converting them to pellets and granules. Therefore the company has aimed to convert plastic waste into paving material which is widely used in urban areas at offices, parking lots, housings, and footpaths which they are exploring implementing through the program.

10. Project Cubes: Operating for the last 1.5 years, the company provides technological intervention to facilitate users to keep composting. They have built a Smart Composting System including an interactive bin embedded with sensors (temperature, humidity, soil moisture), a microcontroller, and a communication module. The bin has an ultrasonic detector that detects the nearby object's presence and lifts the lid. The sensors communicate the composting process to the users through the mobile app. They aim to design a dedicated mobile app to receive the real-time data of the bins through graphs and user-friendly visualization which will be easy to interpret. Their idea revolves around letting the users feel the composting process and progress happening inside the bin.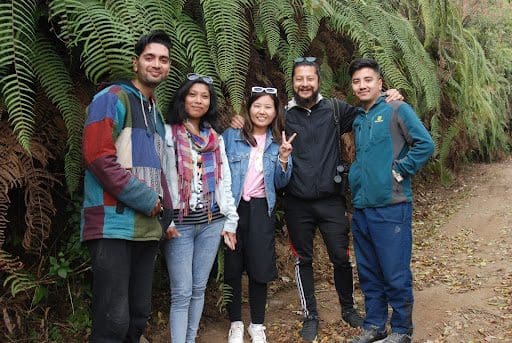 11. Sahaj.kit:  makes office spaces women-friendly by providing a range of products and services. The first of such products is a customized wall organizer for restrooms in small and medium-sized offices. The kit includes basic items that are necessary for the women during their monthly cycles such as different types of sanitary pads (keeping in mind the flow of menstruation), tampons, disposal bags (paper bags made from recycled paper), trash cans (to appropriately dispose of the used pads), sanitizer, and wet wipes.
12. SkillShala: Skill Shala, a youth-led project aims to create an online platform that connects learners with tutors to provide diverse skill sets and courses that prepare youths for a real-world career experience. Their services include both live and recorded classes for groups and individuals. One can sign up as a tutor and teach a skill they excel in or as a student where they can take up courses from tutors of various backgrounds.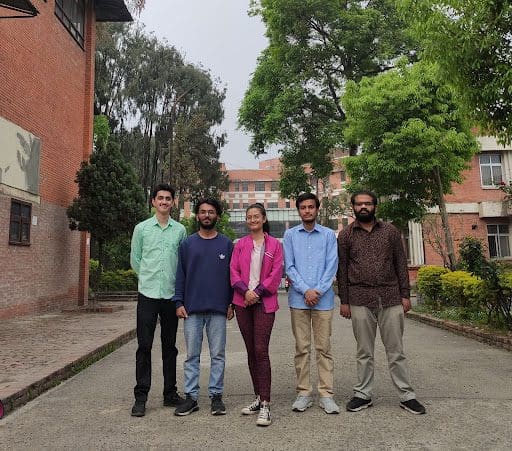 13.  Skills & thrills Pvt. Ltd: A young women-led company established in 2021 provides a systematic platform for those wanting to learn & improve their mountain biking skills. Alongside boosting their confidence, they provide step-to-step safe guidance on tricks and techniques classes for beginners to intermediate riders ranging in topics from ground-based to trail-based sessions. They aim to create a platform where people can sharpen their skills through cycling training facilitated by internationally certified instructors minimizing carelessness while riding.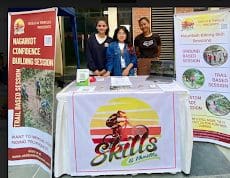 14. Spotlight: A B2B Educational Consultancy that works to provide skills-oriented corporate training and professional experiences to intermediate business students with the aim of nurturing the professionals of tomorrow at an early age. Spotlight works in collaboration with the intermediate business schools to provide the students with a two-year business training program inculcating more than 20 Personality and Business Skills, a Career Support System including Internships and Career Guidance, Business Simulations to instill Entrepreneurship in students, and a video filming studio for future content creators. Spotlight aims to redesign the education of the country with its practical and professional model of training along with creating a platform to help students build a proficient careers.
15. SRB Engineering (Deals on Tap): The main theme of this business idea is to reduce food waste by providing a platform to buy foods at a cheaper price. Their mission is to inspire and empower cafes, restaurants, hotels, shops (department stores, Kirina, fruits and vegetable markets), and party palaces to act against food that ends up as waste. They aim to provide a web/mobile application-based platform where different stakeholders can enlist food products and make them visible to the clients (individual or business) at a cheaper price before it gets rotten and turns into waste. The customer on the other hand will be able to enjoy the food at a cheaper price. Through this symbiotic relationship, they aim to bring forward a circular process while preventing wastage.