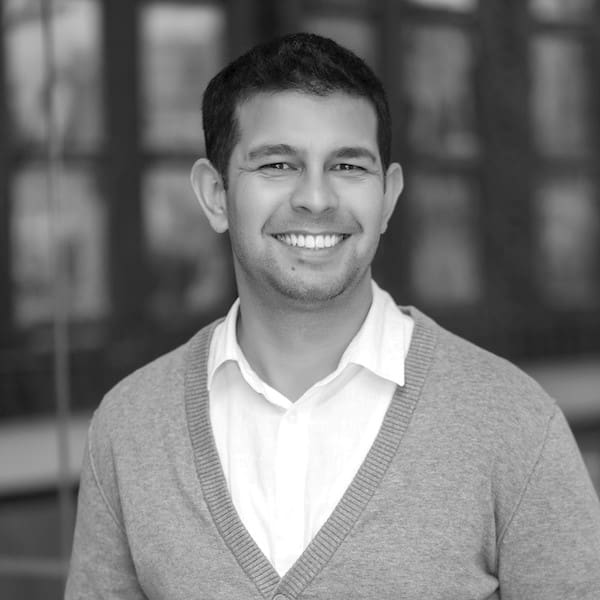 Prajwal Gadtaula
Board Chair
Prajwal Gadtaula
Board Chair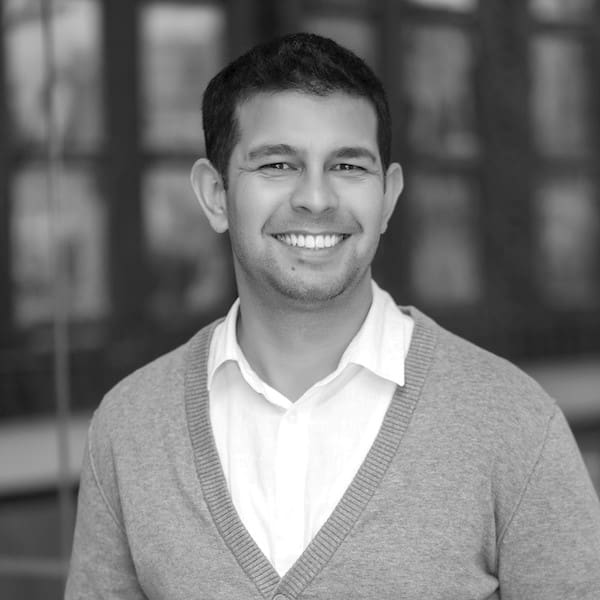 Prajwal Gadtaula is the founder and leads Business Brainz, a business research company that delivers bespoke insight about industries, companies, and executives to sales and marketing teams engaged in B2B selling and marketing.
Prior to this, Prajwal has co-founded and led the data team, as a chief data officer, at a company that enables marketing and sales teams with the right data set. He has also worked as an analyst in companies like BT Global Services (BTGS) and Aon Corporation. His role at BTGS was instrumental in supporting the sales and marketing team with key strategic insight across top revenue-generating accounts. He is an MBA graduate who is also looked upon as a startup mentor by incubation centers such as Antarprerana, SAFAL Partners, and One to Watch/ Rockstart.
Passionate about startups, he continues to provide his guidance and support to help scale them faster. Currently, he is an investor at Kavach which is possibly Nepal's first world-class motorcycle riding gear manufacturing company. He was an investor as well as a board member at Orange Ball, a pest control company. In addition, he continues to mentor and guide other entrepreneurs and startups at a personal level.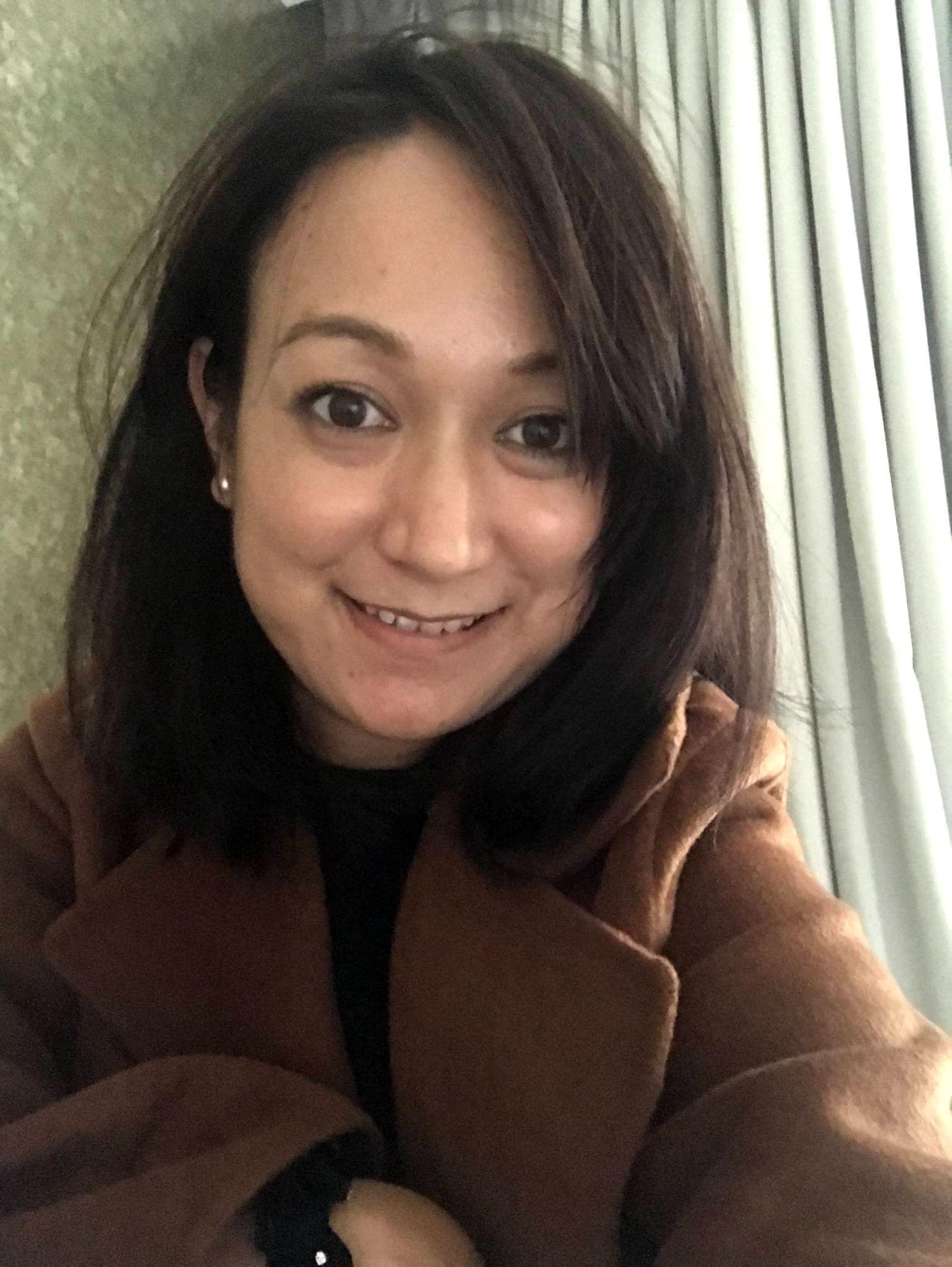 Ritu Pradhan Malla
Board Treasurer
Ritu Pradhan Malla
Board Treasurer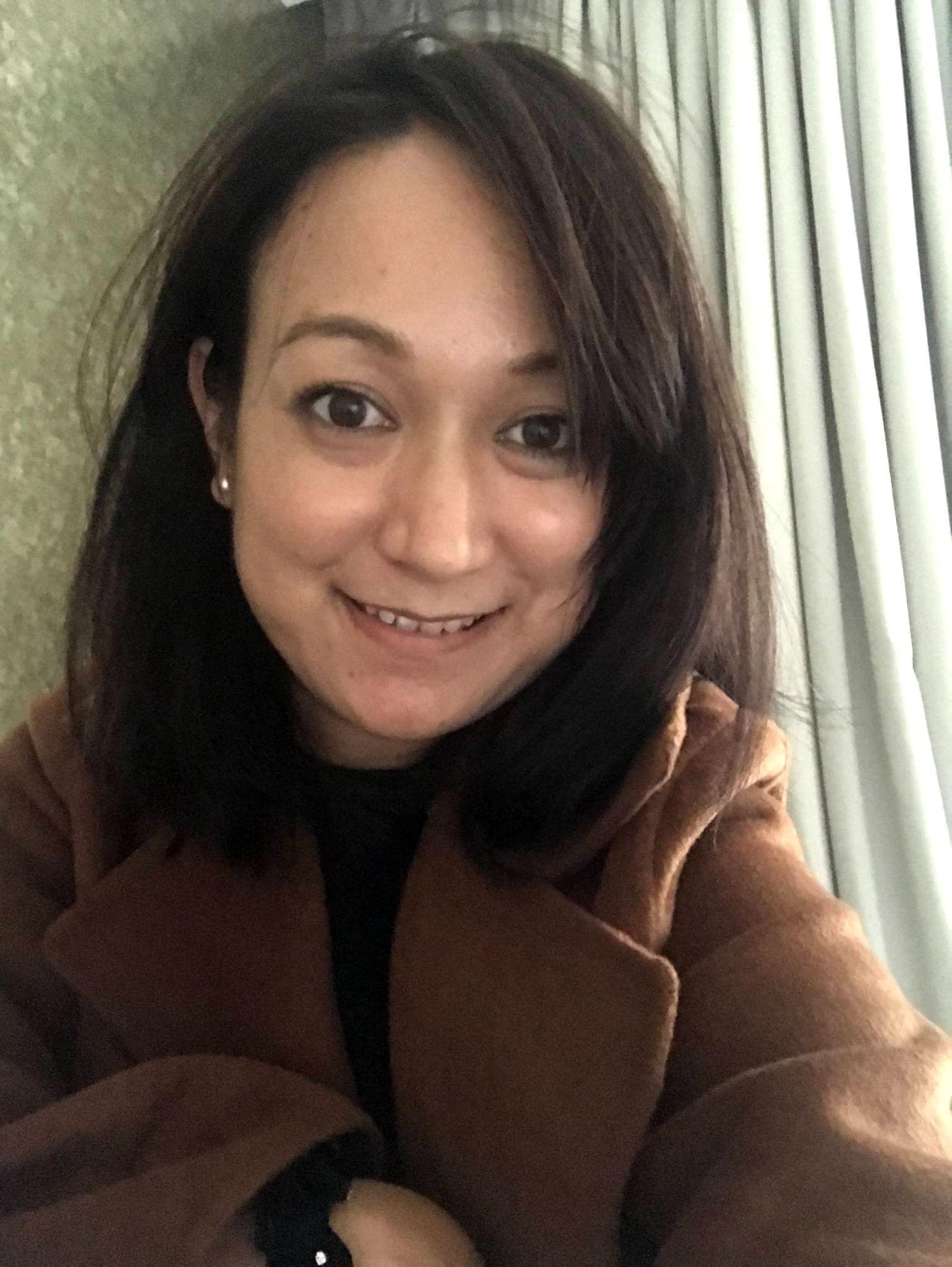 Ritu has over a decade of experience of working in access to finance with an advisory role for Nepali MSMEs across various industries; with working experience in traditional commercial banking finance for MSMEs and working as Senior Investment Manager for Nepal's first private equity fund focused on creating a risk capital market for MSMEs. Currently, leading Senior Investment Manager role for Bo2, Nepal's first private-equity fund with a climate focus ,she has helped establish a risk capital investment market to scale up growth of MSMEs in Nepal. Ritu has also been taking lead in the advisory role to help Bo2 portfolio companies build Environmental, Social and corporate governance standards and value creation. The fund is a part of IFC's (Sister organization of the World Bank group) global SME Ventures Fund program that creates risk capital investment in fragile markets like Nepal and a member of the World Bank Group, Strategic Climate Fund's Pilot Program for Climate Resilience (PPCR) and United Kingdom's Foreign, Commonwealth Development Office (FCDO). Ritu also actively participates at various local events and programs to educate the local market about venture capital and private equity . Ritu is an MBA graduate from Webster University.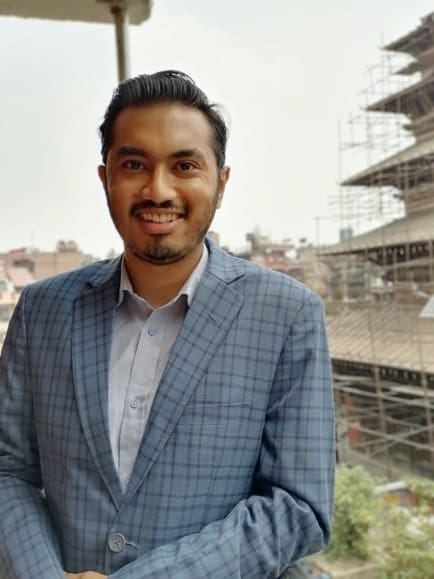 Subin Mulmi
Board member/Legal Advisor
Subin Mulmi
Board member/Legal Advisor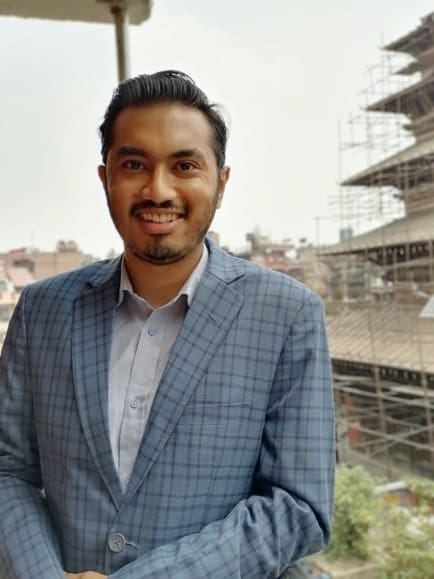 Subin Mulmi is a human rights lawyer and researcher based in Nepal. He currently the Executive Director at Nationality for All (NFA), a regional organization advocating right to nationality in the Asia Pacific region. He has worked as the Gender Equality and Social Inclusion Advisor for Mercy Corps. Nepal in Jumla. He also worked for Forum for Women, Law and Development (FWLD) in Kathmandu as the Programme Coordinator and then as the Senior Legal Advisor. Subin holds a Masters in International Affairs from the Fletcher School of Law and Diplomacy, Tufts University where he focused on Gender Studies, Migration and Human Rights. He identifies as a staunch feminist and adopts a strong intersectional feminist lens in all his work and writings.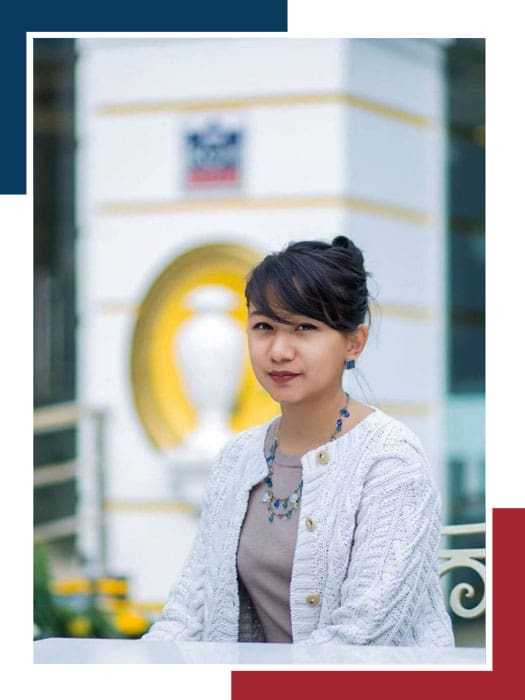 Trishagni Sakya
Board Member
Trishagni Sakya
Board Member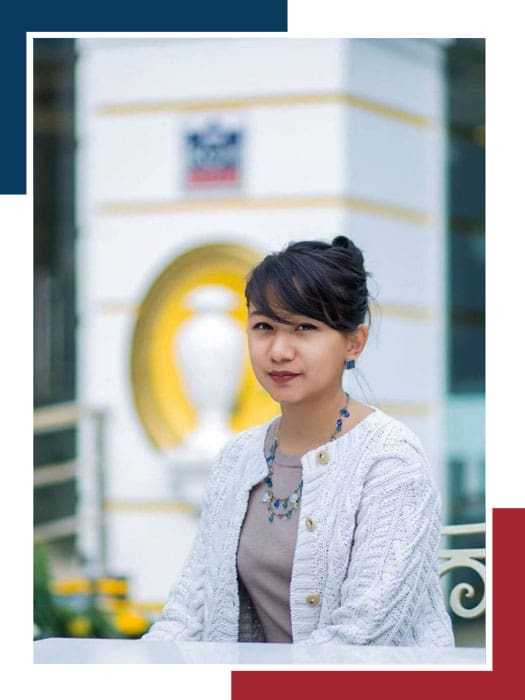 Trishagni Sakya is the Executive Director of KGH Group, the leading home grown chain of hotels and resorts in Nepal. She has a Bachelor's degree in Economics from Smith College and a Master's degree in International and Development Economics from Johns Hopkins School of Advanced International Studies. She worked for DFC in Impact Investment where she provided debt financing of $1-5 Mill to social enterprises all over the world. She is the co-founder of Investing with Grace, a financial literarcy educational hub. She previously served on the board of Nepal Communitere and has continued her role as board of director at Impact Hub Kathmandu.
Pradita Pradhan
Board Member
Pradita Pradhan
Board Member
Pradita Pradhan is an Electronics and Communication engineer with a MBA-IT degree who is currently working as a Program Manager at Field Ready Nepal applying her technical and managerial skills to bring innovative humanitarian solutions for Nepal.
During her involvement in Robotic Association of Nepal, she co-founded Miss-Tech, one of the first organized groups to bring women to empower, connect and support females to achieve possibilities through transformation and leadership in the field of technology. She is also one of the technical leaders responsible for bringing the very first Fablab to Nepal and is co-leading Fablab Nepal.
Along with the love for traveling, she sees herself as a change maker that reflects her values and enhances the life of others.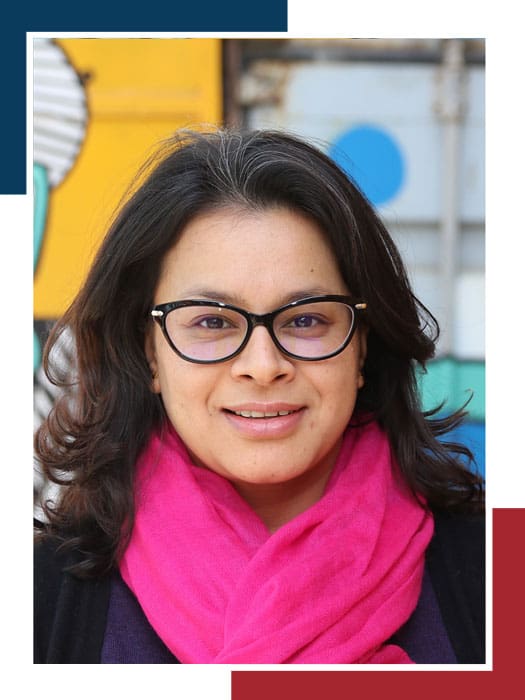 Padmakshi Rana
Executive Director
Padmakshi Rana
Executive Director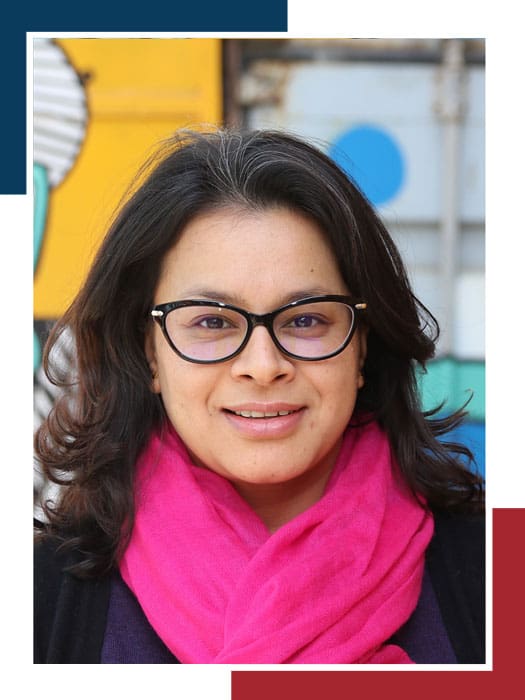 Padmakshi has experience in researching and consulting at the intersection of business sustainability and innovation. Her work and research interest spans across business model and value innovation for sustainability, and corporate social responsibility (CSR). Prior to moving back to Kathmandu, she was based in Singapore. While there, she co founded a sustainability-led innovation consultancy. It also included a consultancy stint at CSRWorks International, followed by a short spell in writing with Eco-Business, an online sustainability publication.During her time in England, she was a research associate at the Institute for Manufacturing, University of Cambridge. She holds an MPhil in Environment, Society and Development and PhD in Manufacturing Management (thesis explored CSR in food manufacturing companies) from the University. Her preceding educational qualification includes an MBA, followed by a marketing career in ecotourism at Dharma Adventures, Nepal. Padmakshi joined Nepal Communitere in January 2019 as a sustainability champion. Nepal Communitere's aspirational leadership, dynamic team and ethos of being a vibrant community-led innovation hub for entrepreneurs and changemakers in Nepal, drew her to the organization. The journey since then has been of true gratification and exhilaration.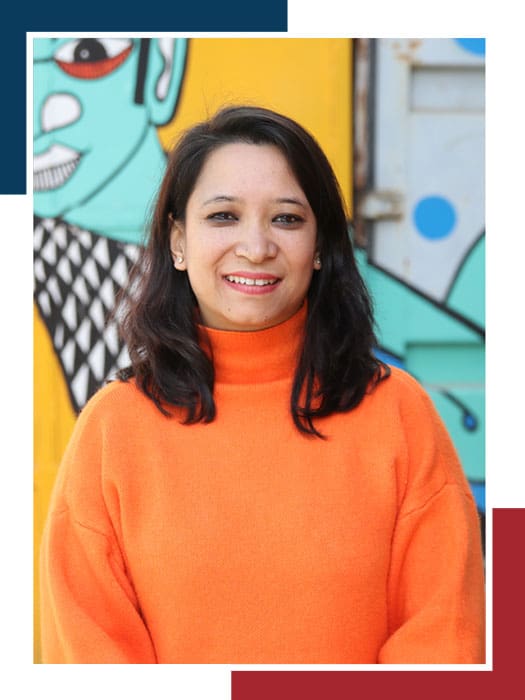 Aarati Joshi
Deputy Director
Aarati Joshi
Deputy Director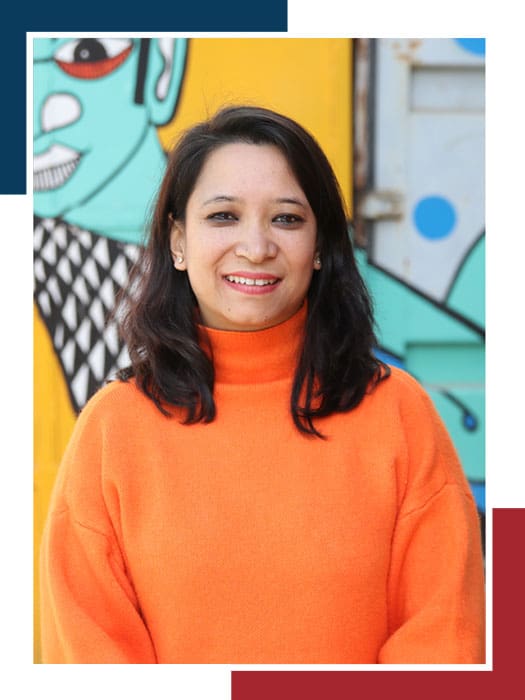 Currently working as a Finance and Operations Manager at Nepal Communitiere, Aarati is an MBA graduate from Western International University, (India Campus), Phoenix, Arizona. Aarati has broad experience in finance, marketing, human resources and process management. Having worked as an operations and HR consultant for a leading private healthcare company in Kathmandu, and also having worked as a marketing officer for Sunrise Bank Ltd and Finance Manager for a multi-national company in India, Aarati's expansive experience has been finely honed with a keen eye for numbers and strategic structuring. Her pragmatic approach, knowledge in finance, management skills, big picture perspective while remaining detail oriented and, most importantly, her easy nature makes her a perfect combination to lead the operations and HR of an organization. She's been described by her colleagues as a fun, social and spirited person, who puts organizational and team's interests before her own.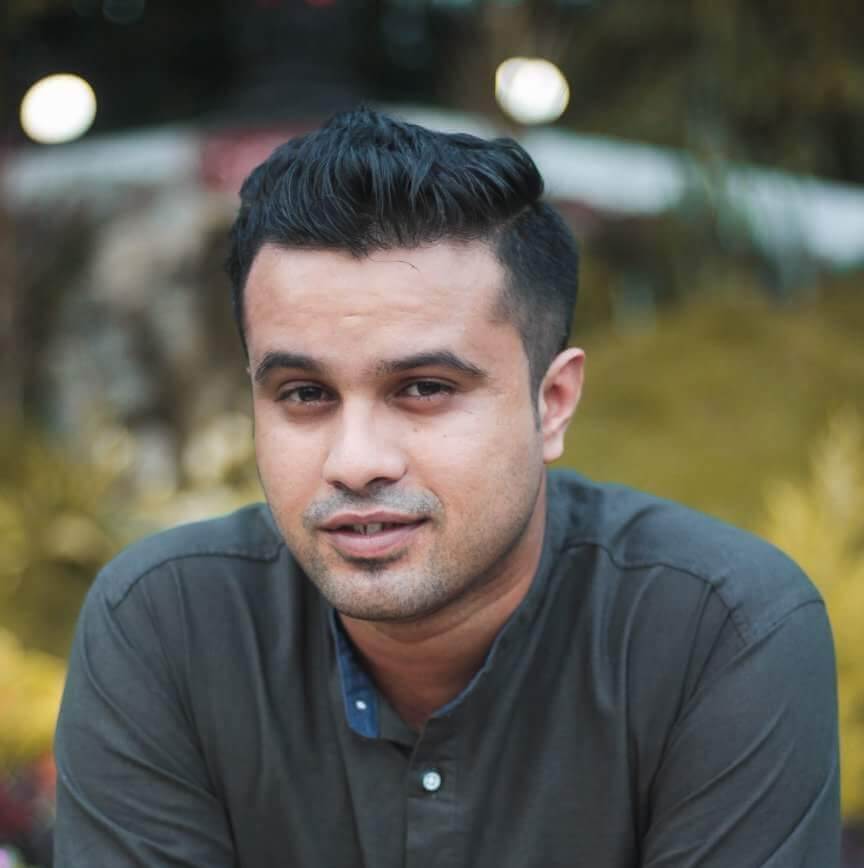 Aashish Ghimire
Finance Officer
Aashish Ghimire
Finance Officer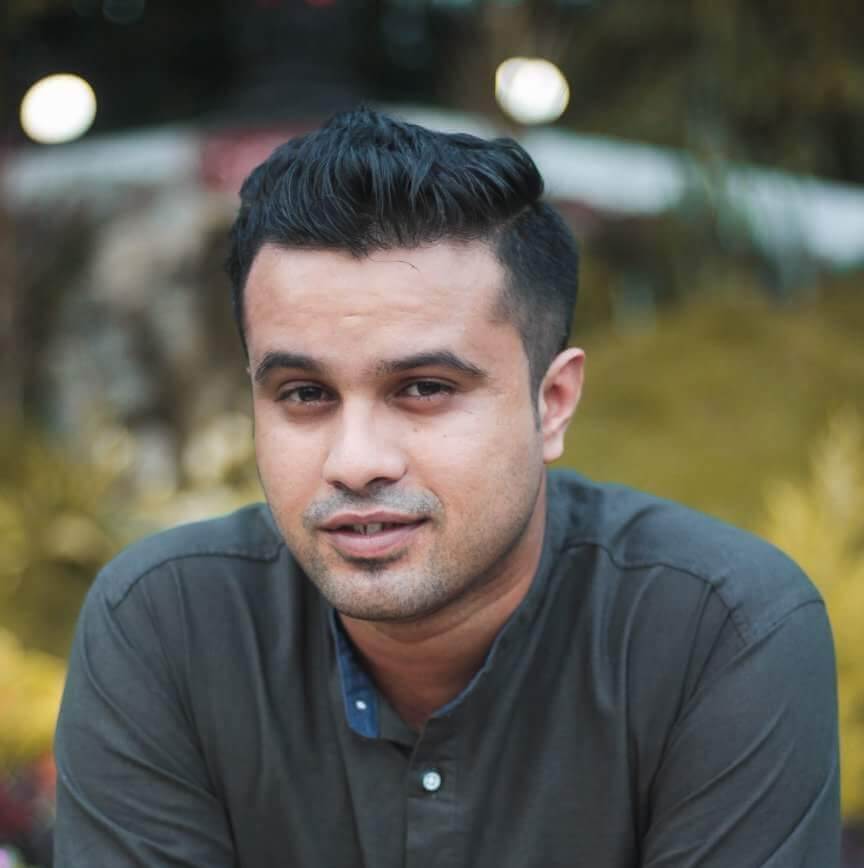 Aashish Ghimire is the Finance Officer of Impact Hub Kathmandu since January, 2022.
Prior to joining Impact Hub Kathmandu, Aashish was an entrepreneur and a social worker. His work as social worker started in 2012 when he, along with his team of passionate youths helped to build and set up a school in Jholunge, Sindhupalchowk through his (Founding Secretary) NGO, Educating Nepal. He volunteered to establish the school until it could self-sustain itself and transition into a government school in 2014. Soon after, he made his way to Birtamode, Jhapa (Eastern Nepal) as a Finance Officer for B&C Medical College for the next three years where he set up the accounting and billing department for the hospital including accounting policies for the same. His journey as entrepreneur started when he realised, unlike Kathmandu, there wasn't a place for fine-dining in that particular city. Thus, Mokshya, a first of its kind fine-dine restaurant with live music, was established.
He is responsible for overseeing the day-to-day financial management and operations by troubleshooting, problem solving and supporting the team in building efficiency. He is involved in budget management and financial regulation of diverse programs in the organization.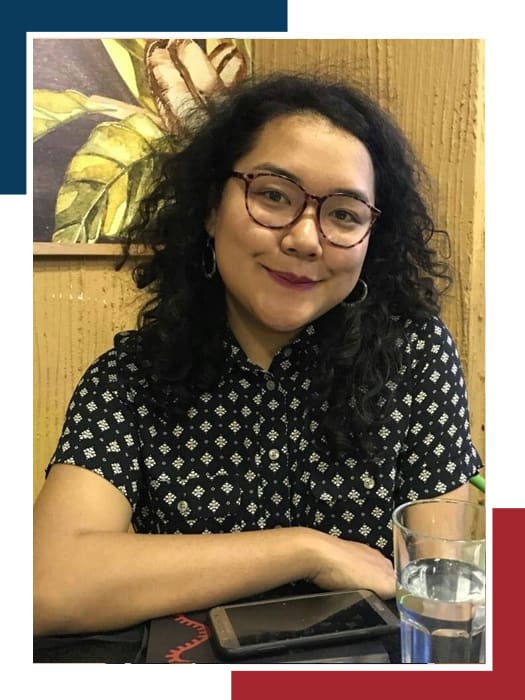 Samanta Thapa
Program Officer
Samanta Thapa
Program Officer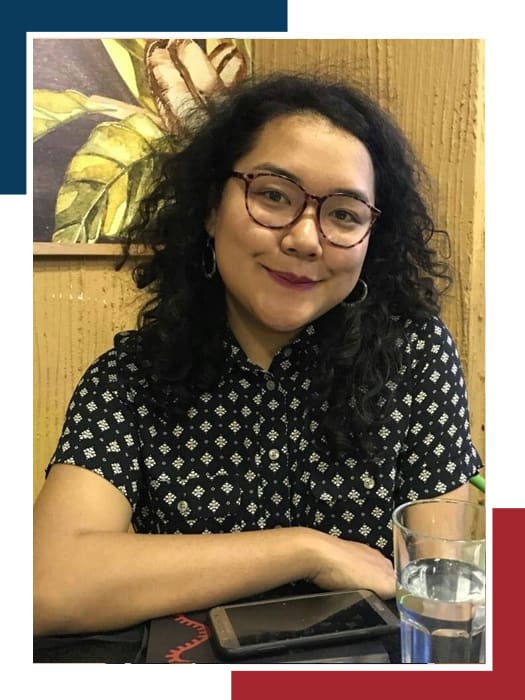 Samanata joined the Nepal Communitere team as "Program Officer" for the two new recently launched business incubation programs- the Tourovation Hub Incubation Program and I-Cube 2020 Business Incubation Program. With her background in business administration, Samanata is also an entrepreneur herself and brings in a lot of passion and enthusiasm to work in the sector of entrepreneurship development and business support services. She has in-depth knowledge and experience working with marginalized women and youth in Nepal as well as abroad. Samanata has more than 8 years of experience working with marginalized women and youths in Nepal and abroad, and 6 years of experience in the entrepreneurial sector of Nepal. She will be helping the team in implementing the incubation program activities, 1-1 business coaching and supporting young enterprises. She has her keen interest in youth leadership, gender equality and participation and am curious how business and environment are linked to these two groups.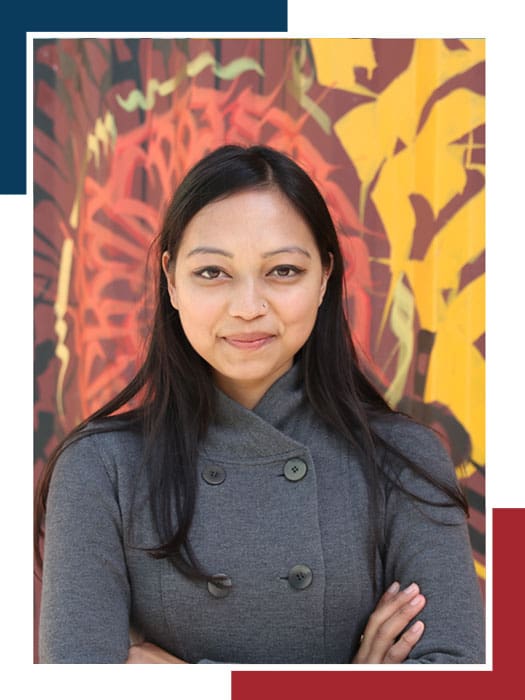 Rachana Khatri
Comms & Program Officer
Rachana Khatri
Comms & Program Officer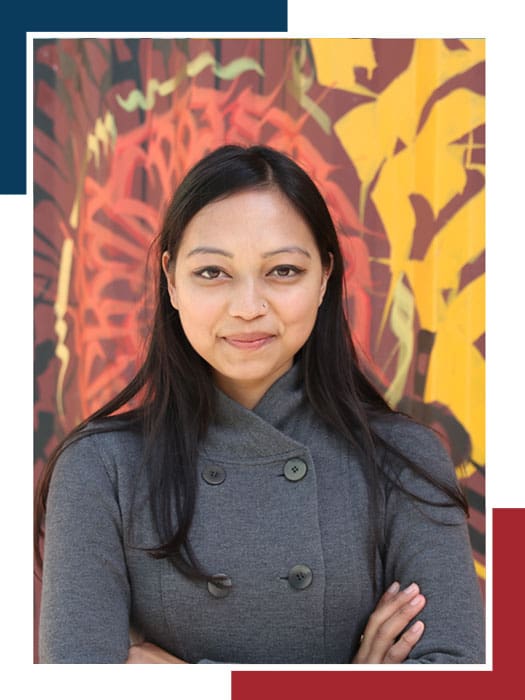 Rachana is currently pursuing her B.A. in Business Administration at West Cliff University. She loves public speaking and enjoys attending personal development courses. She's worked as a tutor and feels that knowledge leads to never-ending wealth. Through her love of volunteerism for social welfare, she's worked with the Red Cross Society and Scouts Nepal. She's attended several workshops on professional development and communications and remains enthusiastic and eager to learn new skills as building blocks for her career. Rachana loves literature and writing articles and poems along with traveling and sketching. Above all, Rachana would best define herself as an avid learner. She feels more than happy to be part of the Communitere team and to be working with this wonderful organization that supports creativity and innovation.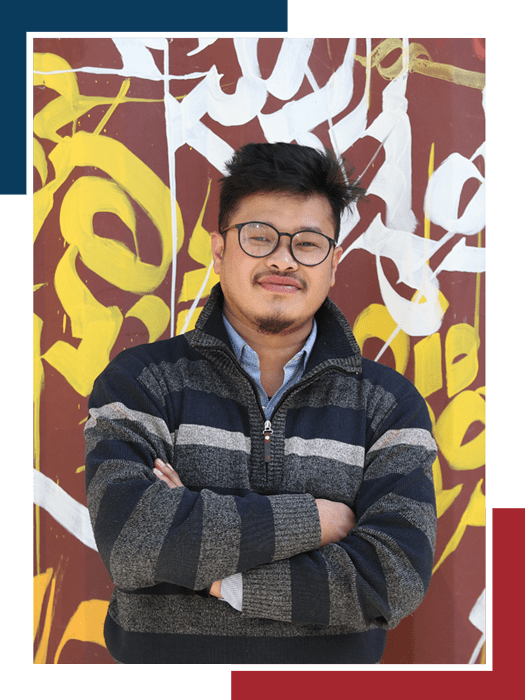 Pallab Shrestha
FabLab Innovation Lead
Pallab Shrestha
FabLab Innovation Lead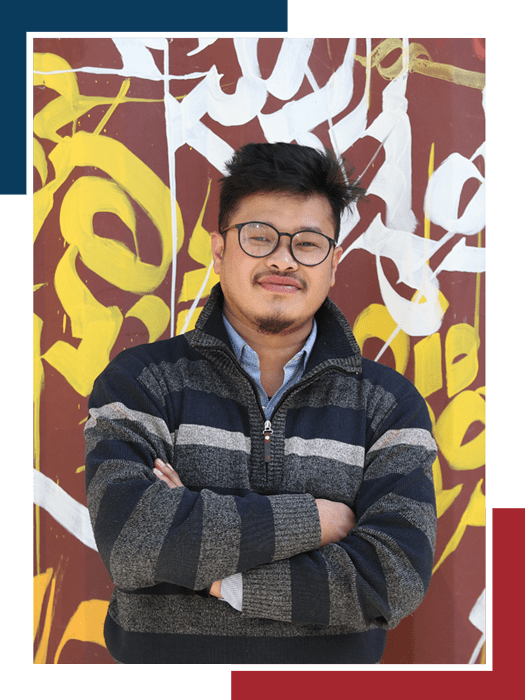 Born in Gorkha and raised in Kathmandu, Pallab is a dreamer, a thinker and a maker. He is a mechanical engineer with very creative and a deep and sincere aptitude for innovation and creativity.
With a work experience of 3 years in HONDA R&D, Tochigi, Japan and 2 years in Nepal, he brings in a professional and technical dimension to his work. He is very delighted to be a part of Nepal Communitere as a project coordinator to bring, install and operate first FABLAB in Nepal with a focus on digital manufacturing and helping entrepreneurs in a best way he can. He is also a co-founder of Nepal Mind Factory Consultants Pvt. Ltd. which has been working in digitalization of Nepal for local governance. He has a M.Sc. in Mechanical Design and Manufacturing from IOE, Thapathali Campus and an undergraduate degree in Mechanical Engineering from IOE, Pulchowk campus. During his free time, he is involved in arts, travelling, movies and hanging out with friends. He believes that life is like a mirror, smile at it and it smiles back at you.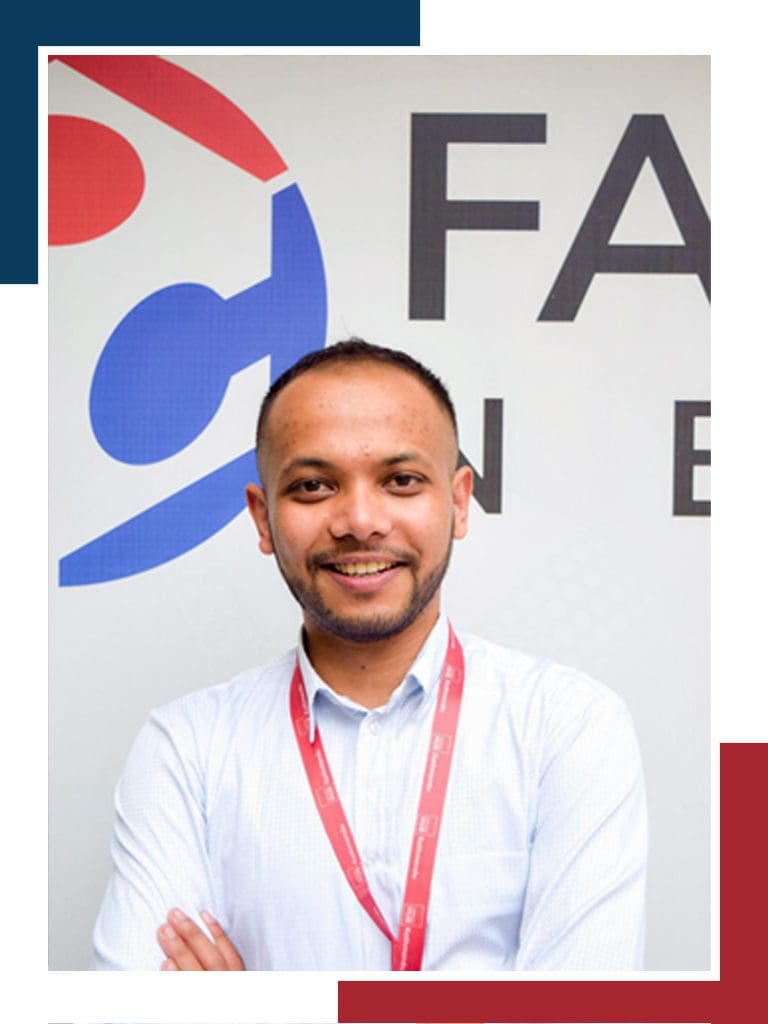 Sagar Shrestha
Fab Lab Techie
Sagar Shrestha
Fab Lab Techie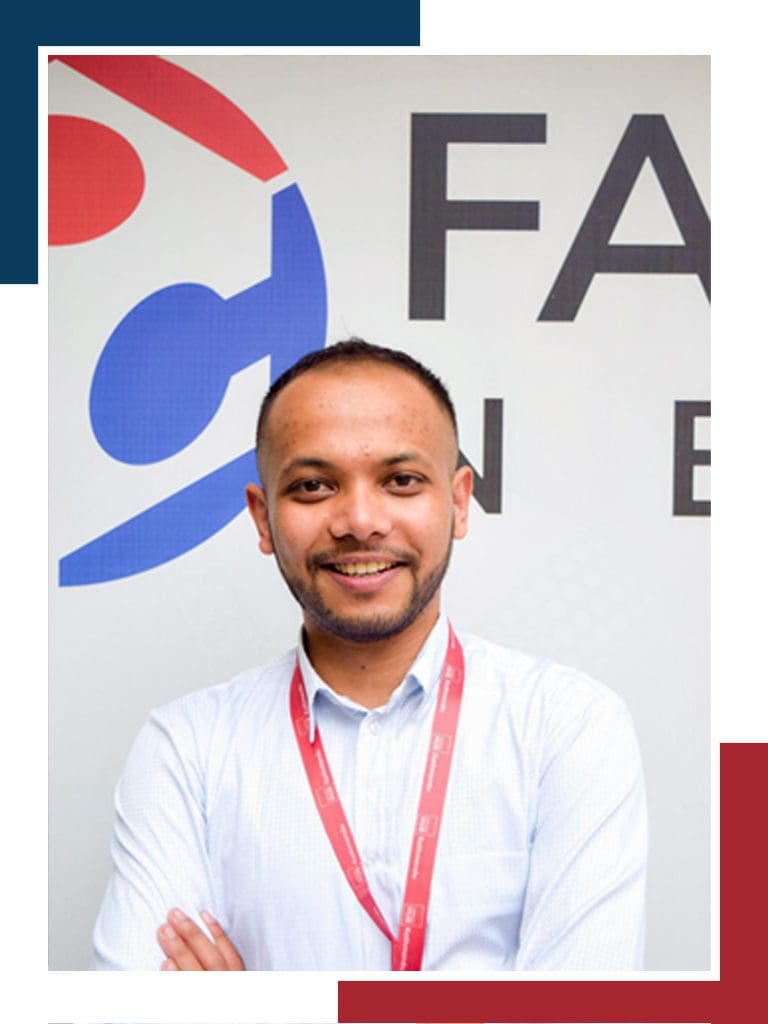 Sagar is an eager maker and a creative thinker with an undergraduate degree in Mechanical Engineering from Kathmandu University specializing in Design and Manufacturing. Prior to joining the Fab Lab team, he worked as a researcher at Kathmandu University for 15 months. He is very passionate about working on digital design and manufacturing and thrives in getting practical experience using cutting-edge fabrication equipment from 3-D printers and CNC machines. Besides being a solid tech researcher, he is interested in the intersection of entrepreneurship and product development. At Fab Lab, Sagar oversees various technical projects including individual prototype design & fabrication. So come by and meet him!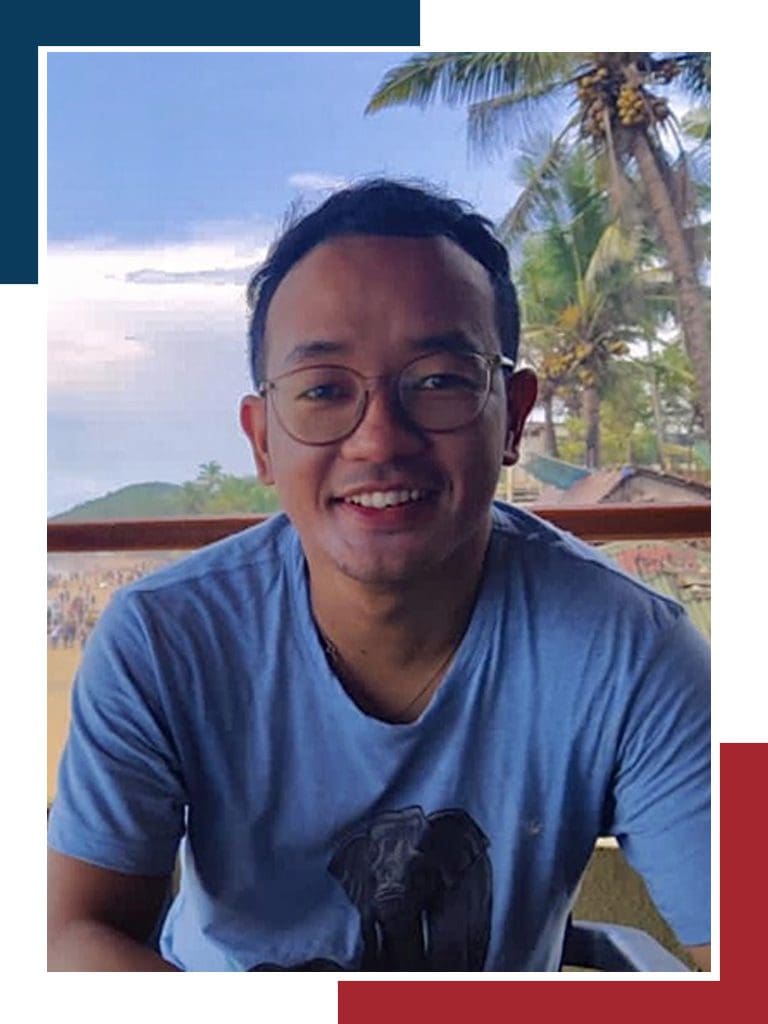 Shashank Dewan
Fab Lab Techie
Shashank Dewan
Fab Lab Techie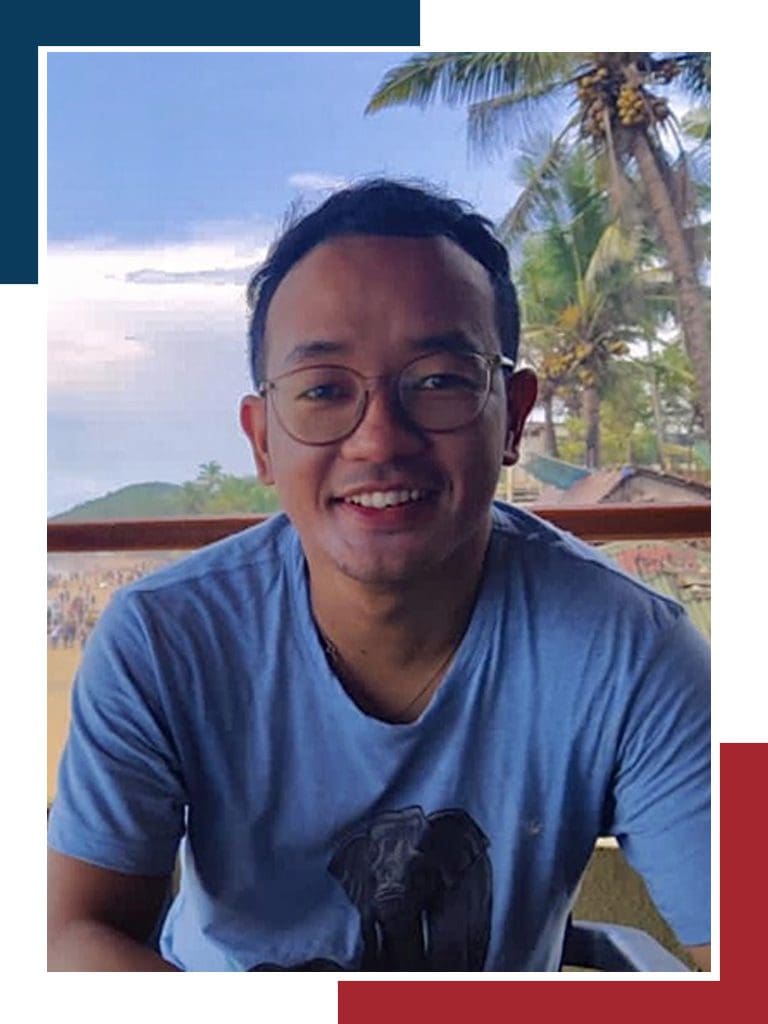 Shashank is a Mechanical Engineer by profession and joined the Fab Lab team in February of 2022. He was born in Lalitpur and is fascinated with the design and working of products. Having worked in Japan for two and a half years at HONDA's R&D, Tochigi, and another four years in Nepal has built his design expertise. He also worked in the software development sector where he designed and tested CAD automation software. He recently completed his master's in Data Analytics from London Metropolitan University, as he is intrigued by the insights we can draw from data. Shashank is our in-house techie, an avid reader, trekking enthusiast, and interested in chatting about science, mathematics, and philosophy.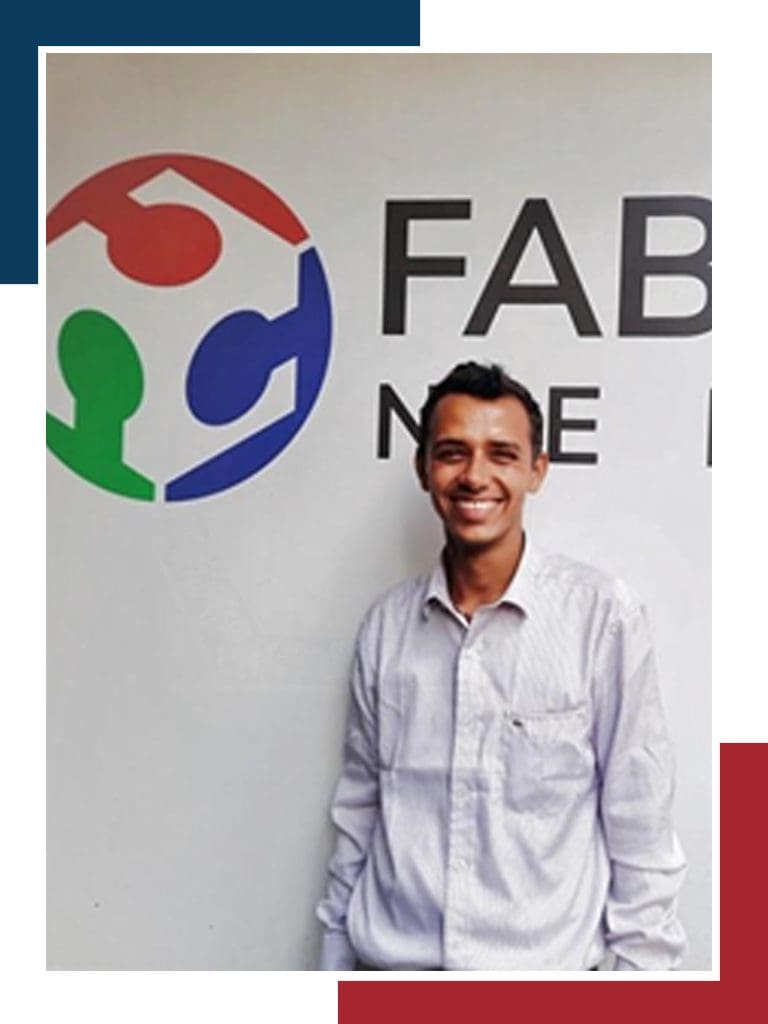 Kamal Dulal
Logistics Coordinator
Kamal Dulal
Logistics Coordinator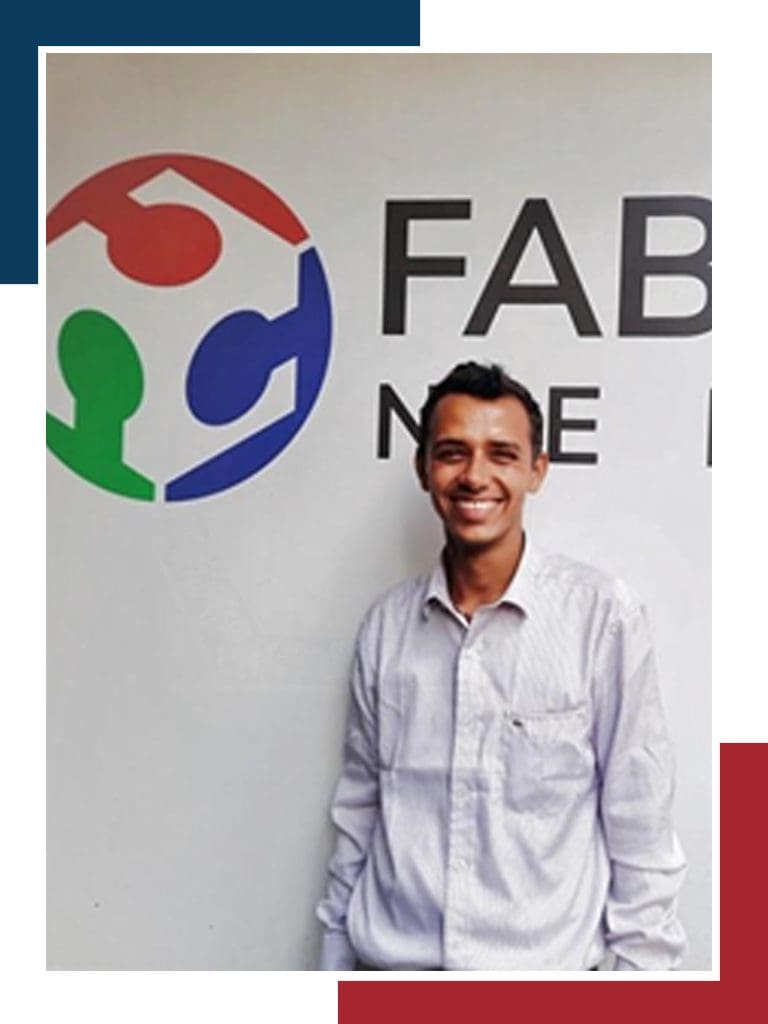 Kamal is a recent addition to Nepal Communitere community as a 'Logistics Coordinator' for FabLab Nepal! Kamal is passionate about farming and getting hands-on experience with machines and tools from an early age. Kamal lived in Qatar for more than three years where he got to learn and use different tools, equipment and machines when working in an AC manufacturing company. After returning to Nepal, he now plans to use his learnings and experience here in Nepal itself and finds this current role at FabLab as a perfect fit. As a Logistics Coordinator for FabLab Nepal, he will be supporting the team around site management, maintenance, training and logistics.
Besides his role, Kamal is excited to learn and advance his skills around 3D printers, Vinyl and CNC cutting at FabLab Nepal. "From the first day I stepped into Nepal Communitere, I found the team really supportive just like a family and I'm looking forward to learning and growing with the entire team and community".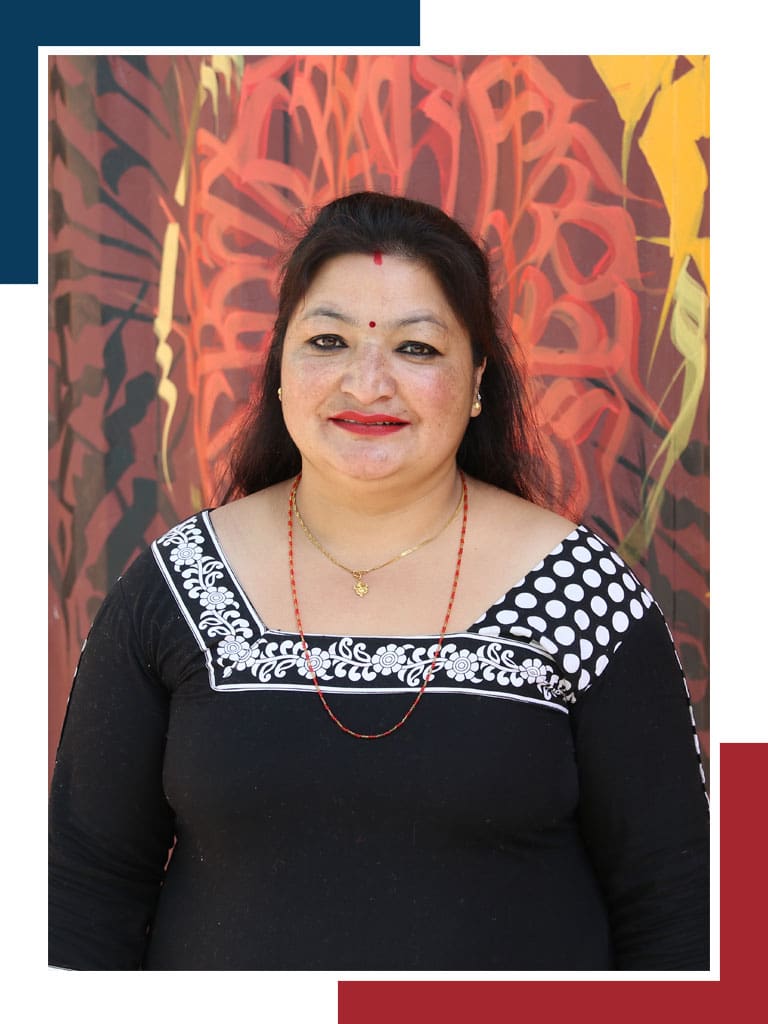 Shanti Maharjan
House Manager
Shanti Maharjan
House Manager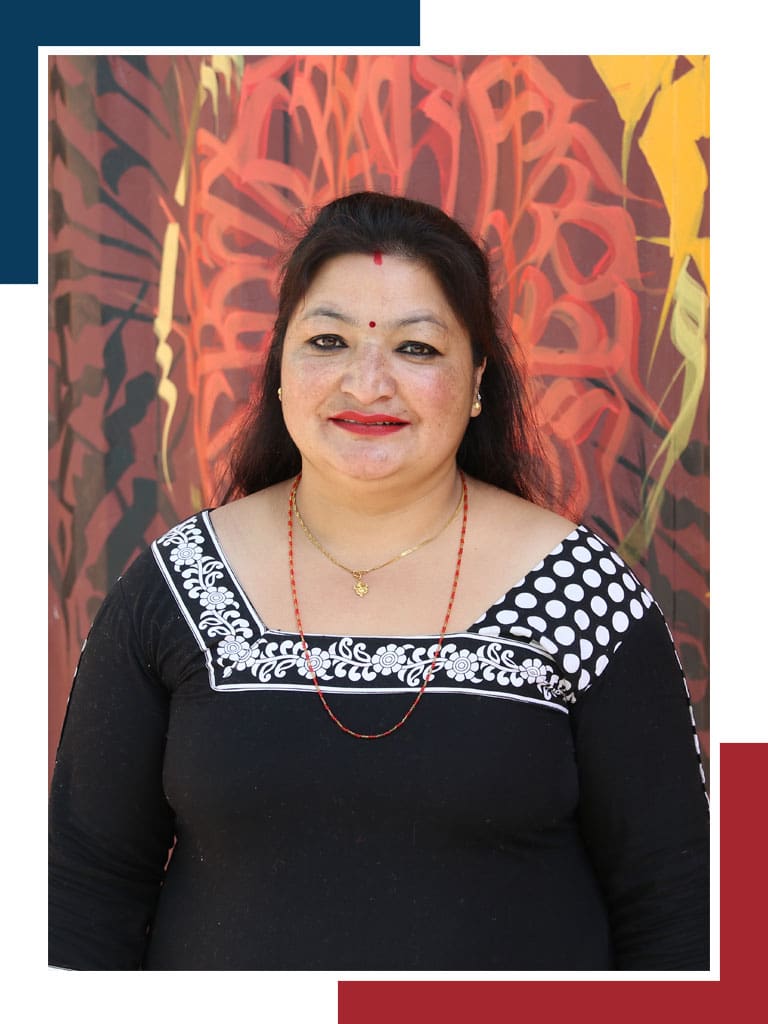 Meet the heart and soul of Nepal Communitere, Shanti is responsible for serving the most delicious lunch at our office on a daily basis. Previously, she worked in different schools as a chef and has been on board with Nepal Communitere since it began, about 4 years ago. Well-known for her amiable demeanor, she gets along well with all the staff members and also enjoys her job thoroughly. Her interests range from cooking ( evidently ) to meeting new people and making new friends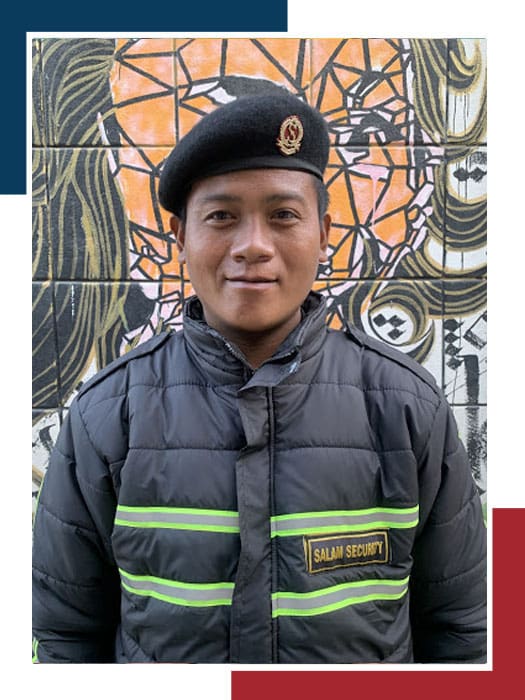 Buddhiman Blon
Security Guard
Buddhiman Blon
Security Guard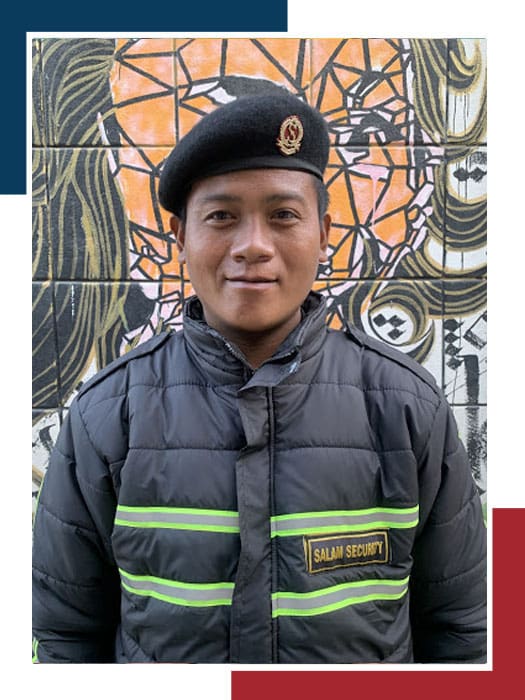 Buddhiman Blon has recently joined the Nepal Communitere family as our full-time security guard starting January 2021. He will be looking after the Nepal Communitere hub and provide security of the FabLab equipment installed in the space. Buddhiman recently returned back from Malaysia with the spirit to work in his own country. He has been working here in Kathmandu since a year and supports his agricultural family in Sindhuli district. Buddhiman is really dedicated and active in ensuring that our space is well maintained. More than just a guard, he has also been supporting us with the gardening, logistics and installation of FabLab at Nepal Communitere. Everyday, Buddhiman opens the door with a warm welcome and a big smile on his face!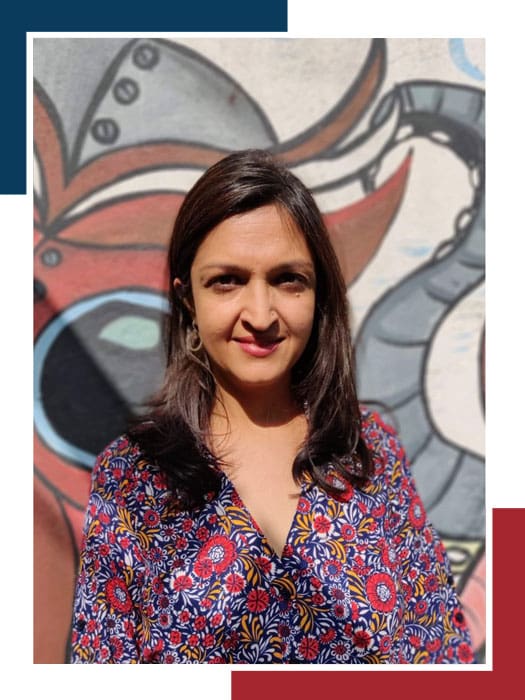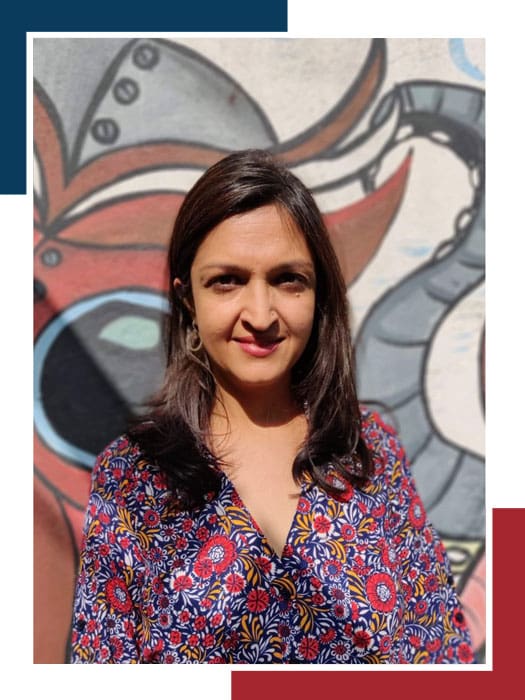 With her leadership, Bahar intends to establish Nepal Communitere so that it embodies the space where artists, entrepreneurs, thinkers, and doers may find a place to play, connect, and catalyze viable opportunities for Nepalis to build sustainable livelihoods. Bahar gravitated towards Nepal Communitere because of its guiding approach and dynamic makerspace and quickly joined the team to support the organization towards its success today. Bahar is an experienced strategist who fosters bold ideation to meaningful products and services. She has extensive consulting experience in business development, organizational development and community/consumer engagement in both the social and business sector in Nepal and the United States. In bringing out the best potential in people and their ideas, Bahar has a no nonsense, roll up your sleeves approach in balancing results with a strong inclination towards process to foster holistic business approaches. Bahar holds a Masters in Public Health from Columbia University and a Bachelors in International Development and Psychology from the University of California, Los Angeles. Bahar is Indian American with deep roots in Nepal. She enjoys spending time with her little ones, crocheting and building a yoga practice.