This week we are excited to announce the long-awaited arrival of FabLab's new exclusive machines! Even amazing- these machines are able to process different types of plastic to produce plastic material from them for upcycling!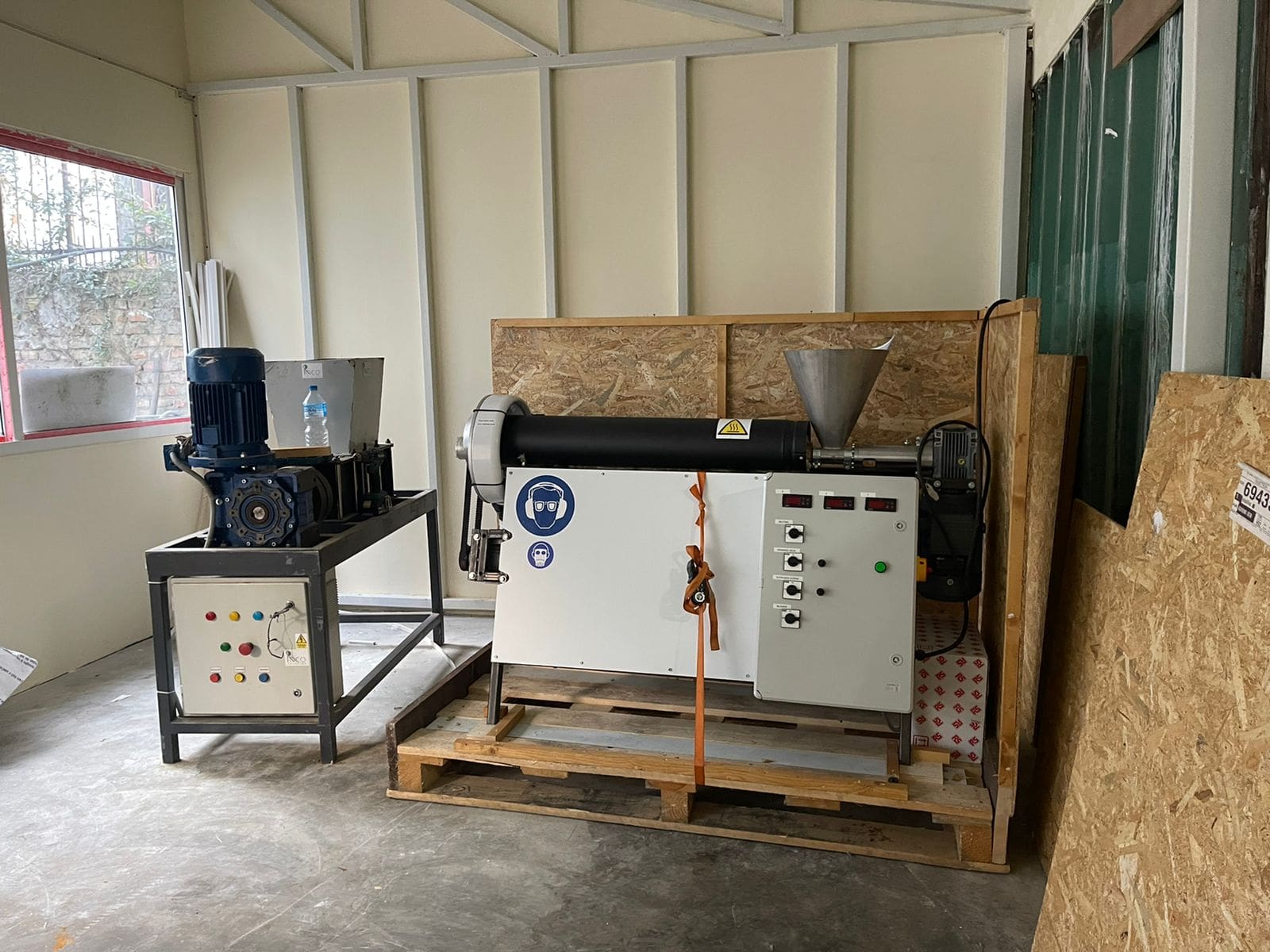 Plastic pollution is a pressing issue around the globe and so is in Nepal. 4900 tonnes of solid waste is generated by urban Nepal every single day and 600 tonnes/day of plastic waste is piling in streets and mountains in Nepal as per the World Bank report on Strategic assessment of solid waste management services and systems in Nepal 2020. And over the past few years, we have witnessed the increasing interest of many Nepali innovators and makers in plastic upcycling. With more makers interested in researching and experimenting with plastic waste, it had increased the need for relevant equipment and resources in the FabLab. Similarly, one of the new partnerships that we recently introduced with the University of Cambridge – Center for Industrial Sustainability, Field Ready and Sustainable Manufacturing & Environmental Pollution (SMEP) is also a plastic upcycling project to build household construction materials. The project is called 'Plastic Waste Remanufacturing for Local Housing: Innovation Ecosystem in Nepal' and is supported by UKaid, SMEP, Field Ready, University of Cambridge – Centre for Industrial Sustainability, Seoul Innovation, and Korea University, implemented by FabLab Nepal. The project aims to improve the living conditions of local residents in Nepal by transforming plastic waste into useful housing products for the locals and by the locals. These plastic processing machines will now be crucial for program participants to experiment with plastics! 
Here is the list of machines newly added to our lab now!
Shredder

– It is used to turn plastic into smaller pieces so that the other machines are able to process it. The Shredder shreds plastic waste into smaller flakes ready to be recycled.

Heat Press & Cold Press

– The heat press and cold press essentially make a sheet out of the shredded plastic and then proceed to melt it.

Extruder Pro

– This machine is able to shape recycled plastic in the shape of your choosing or mould.

Polyfloss

– A poly floss is used for the recycling process of plastics. The Polyfloss process is composed of a hot centrifugal extrusion machine with a rotating head, heated, and containing holes on the sides. This allows the shredded waste plastic to be fiberized.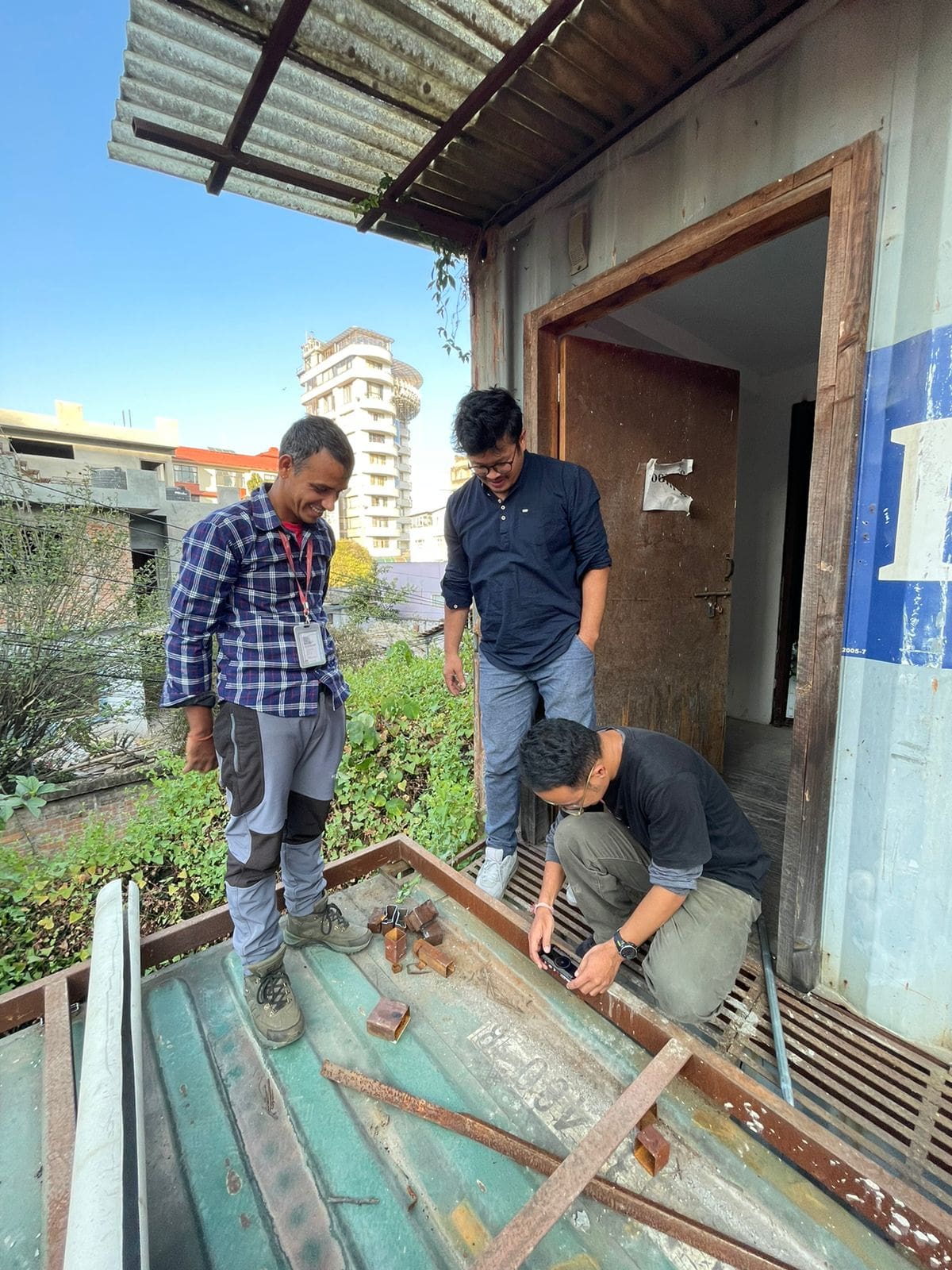 We are planning on making all these machines accessible to the public community after December 2022. This means people like you can come up with ideas for plastic upcycling and use the machines to execute your ideas! We are now setting up the machines to use them during the Makeathon event happening from 10th – 12th November 2022! Makeathon is an exciting innovation contest to generate ideas to upcycle plastic into housing products for homes in Nepal. During Makeathon, maker teams from Nepal will be able to use the machines to build their product prototypes. As a result of the MAKEathons in 2022, solid ideas from the event will be taken forward into the business incubation program phase. The innovation startup cohorts will be given intense training, guidance, support, and resources to settle as successful MSMEs (Micro, Small, and Medium-sized Enterprises) throughout 2023 and 2024. Make sure to check out the application. https://forms.gle/Q2zjFD4vsTWee2Pq9! The deadline is 8th November 2022, Midnight. 
For more details on Makeathon click the link below.https://slp.korea.ac.kr/slp/newFolder/nepal2.do