[rev_slider slidertitle="Fablab" alias="aai-11″]
Fab Lab Nepal is a collaborative center for innovation, invention, education and humanitarian outreach and a fully equipped digital fabrication workshop. It provides access to knowledge, tools, and resources that bring ideas from heads to hands and champions 'making' as a means of empowering the people of Nepal regardless of their gender, social status, ability or economic means.
Nepal Communitere launched Fab Lab Nepal in January 2021 in partnership with Field Ready and with support from invaluable donor partners including the Massachusetts Institute of Technology's (MIT) Center for Bits & Atoms, Dassault's System Solidworks, and the Frontier Technologies Livestreaming programme of UK Foreign, Commonwealth & Development Office (UKAID).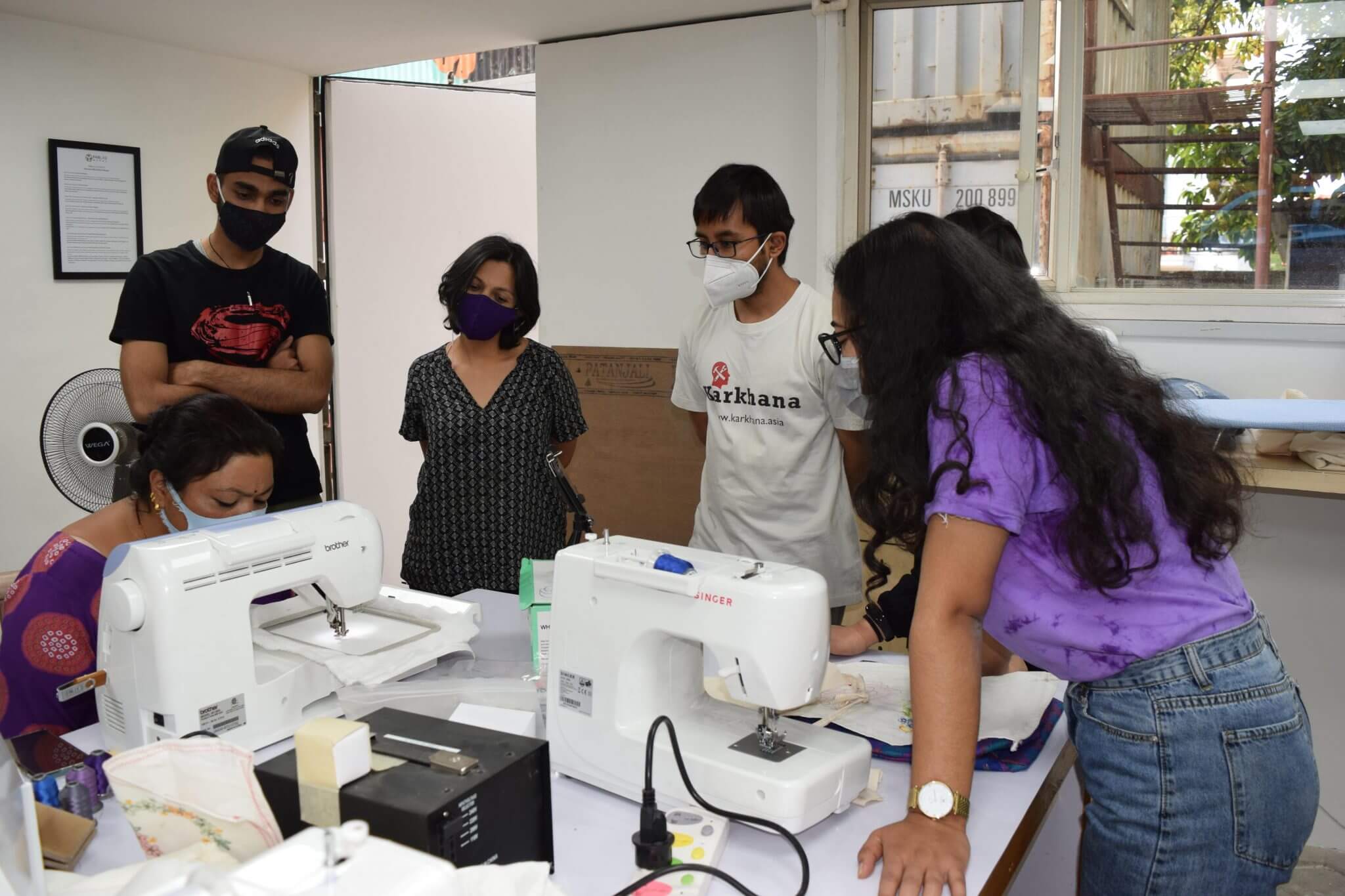 Fab Lab Nepal is the FIRST 'Humanitarian' Fab Lab in the world with a proactive agenda to engage members of marginalized groups and work with government and donor partners to design innovative solutions for Nepal. It will increase the accessibility of digital fabrication technology and fill a critical industrial product development gap for emerging sectors in Nepal such as agriculture, manufacturing, design, packaging and Information & Communication Technology (ICT). It will support skills building, entrepreneurship and contribute towards livelihood development for diverse groups.
It will be open to members of marginalized communities, students, youth, entrepreneurs, small business owners, development partners, training institutes, universities and sector-specific industry partners through fee for service and subsidized membership models. Fab Lab Nepal's qualified, experienced and skilled team will provide support in digital design, digital fabrication, electronics and manufacturing. To provide the highest standard in support and skill we are currently investing in upskilling our Fab Lab guru through Fab Academy certification in Kerala, India.
All Fab Labs share common tools and processes, the program is building a global network, a distributed laboratory for research and innovation across over 1,700 Fab Labs around the world. These are some of the tools and equipment that will be available in the Fab Lab Nepal.
What specific equipment is at the Fab Lab Nepal?

Fab Lab Nepal has a wide range of equipment such as: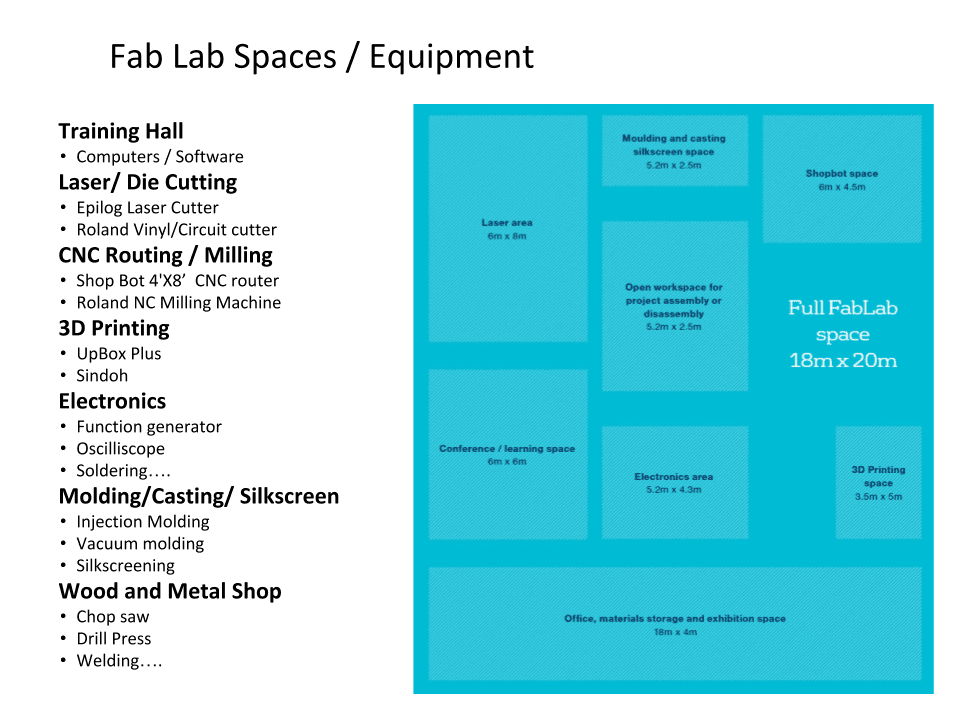 The COVID-19 health crisis has highlighted the need for Nepal to build self-sustainable small scale distributed manufacturing hubs to address supply chain challenges. The entrepreneurs and innovators we work with face immense challenges due to lack of trained and skilled design staff and little to no access to equipment for product design, development, rapid prototyping and quality sampling to address these humanitarian and ongoing business needs. They are required to go to India and China and other countries for costly design services. Nepali products are also unable to compete in the global market due to inefficient and low quality production. Digital fabrication can enhance the quality Nepali-made products to make them more globally competitive. Graduate engineering students will be provided much needed practical experience and knowledge with high-end digital fabrication equipment. This community-based FabLab will be available to diverse users from academic institutions, entrepreneurs and the private sector to address these needs.
Operating costs for the Fab Lab include rental of the space, utilities and maintenance of the equipment and staff salaries. Nepal Communitere is inviting like-minded partners to make Fab Lab Nepal sustainable by providing the initial capital necessary to successfully build a skilled Fab Lab team and cover the initial operating costs including:
Fab Lab Nepal Rent
Fab Lab Nepal Staff Salaries
Electricity and Utility Charges
High-Speed Internet
This initial capital will allow the Fab Lab Nepal to build and develop a sustainable business model engaging long-term collaborations and partnerships consisting of donor partners, private-sector stakeholders, academic institutions and training centers.
What You Can Get in Return?
Handicap accessible facility for functions and demonstrations
Training location for engineers/technicians
Ready-made humanitarian programme partners
High-tech engineering workspace
On-call product designers
Prototyping facilities
Support with hands-on human centred design skills
Want to Support Fab Lab Nepal?
Forward this Concept Note to 5 potential partners, stakeholders, donors, private sector CSR representatives who would like to join the Fab Lab Nepal community through institutional memberships, funding training programs for specific communities, hosting/conducting workshops and training at the Fab Lab.
If your organization or institution is interested in exploring a partnership with the Fab Lab Nepal, please contact:
Bahar Kumar, Strategic Advisor of Nepal Communitere
Email: [email protected] Mobile: 9801021200