Our Impact Hub Kathmandu team is growing, with many more new programs from 2023 to build impact!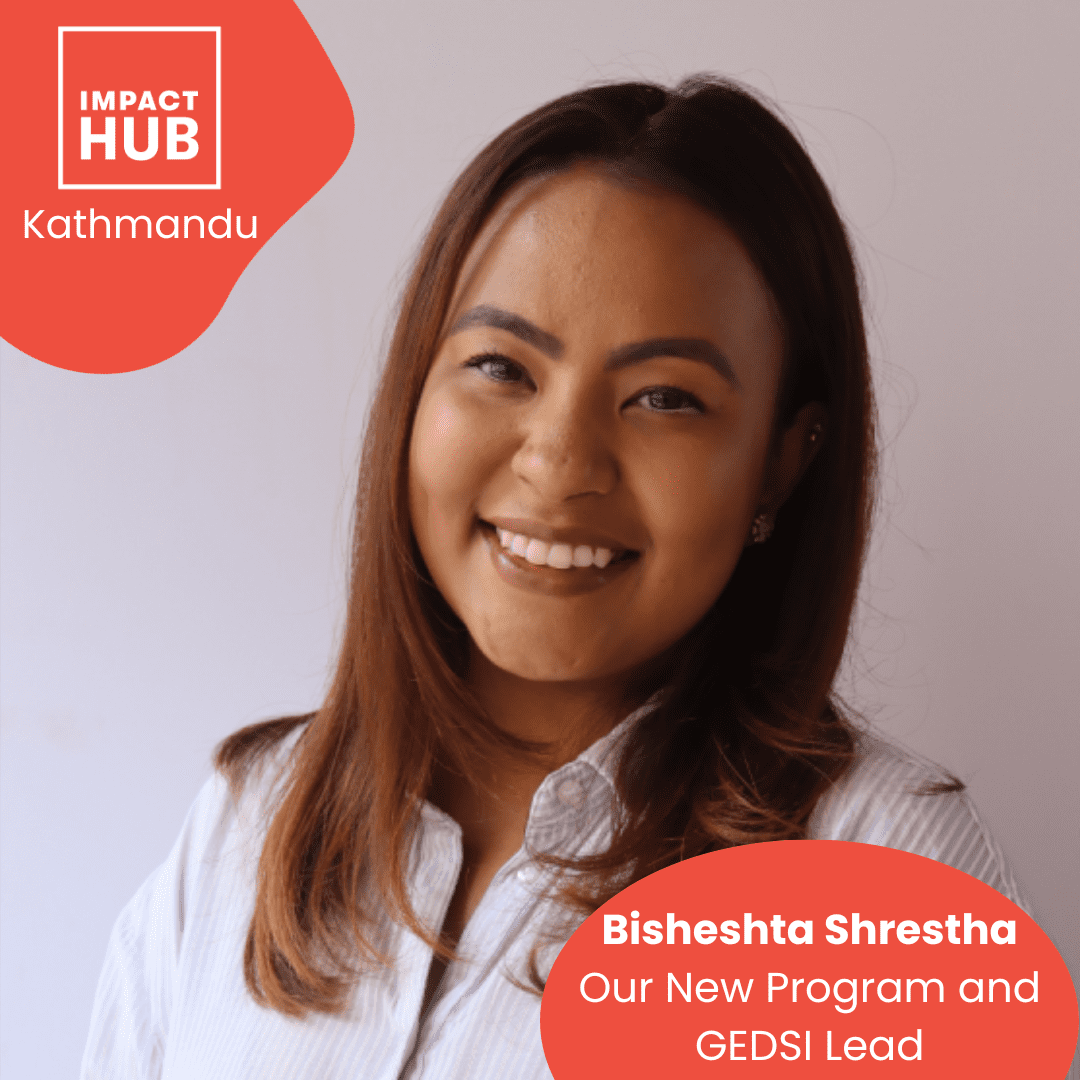 Bishestha Shrestha 
Bisheshta Shrestha is a dedicated advocate for gender equality, transformative leadership, and social inclusion. With a background in International Development Studies, she has made significant contributions to the fields of gender research and women's rights activism. She has conducted extensive research and presented her findings on "Gender Inequality and Social Exclusion in Disaster Risk Management," shedding light on the critical intersection of gender disparities and disaster response, particularly in the context of the 2015 earthquake. Bisheshta Shrestha's multifaceted career reflects her unwavering commitment to creating positive social change, fostering diversity and inclusion, and advancing gender equality. Her work as a scholar, activist, and advocate for transformative leadership continues to make a meaningful impact, both in Nepal and on the global stage.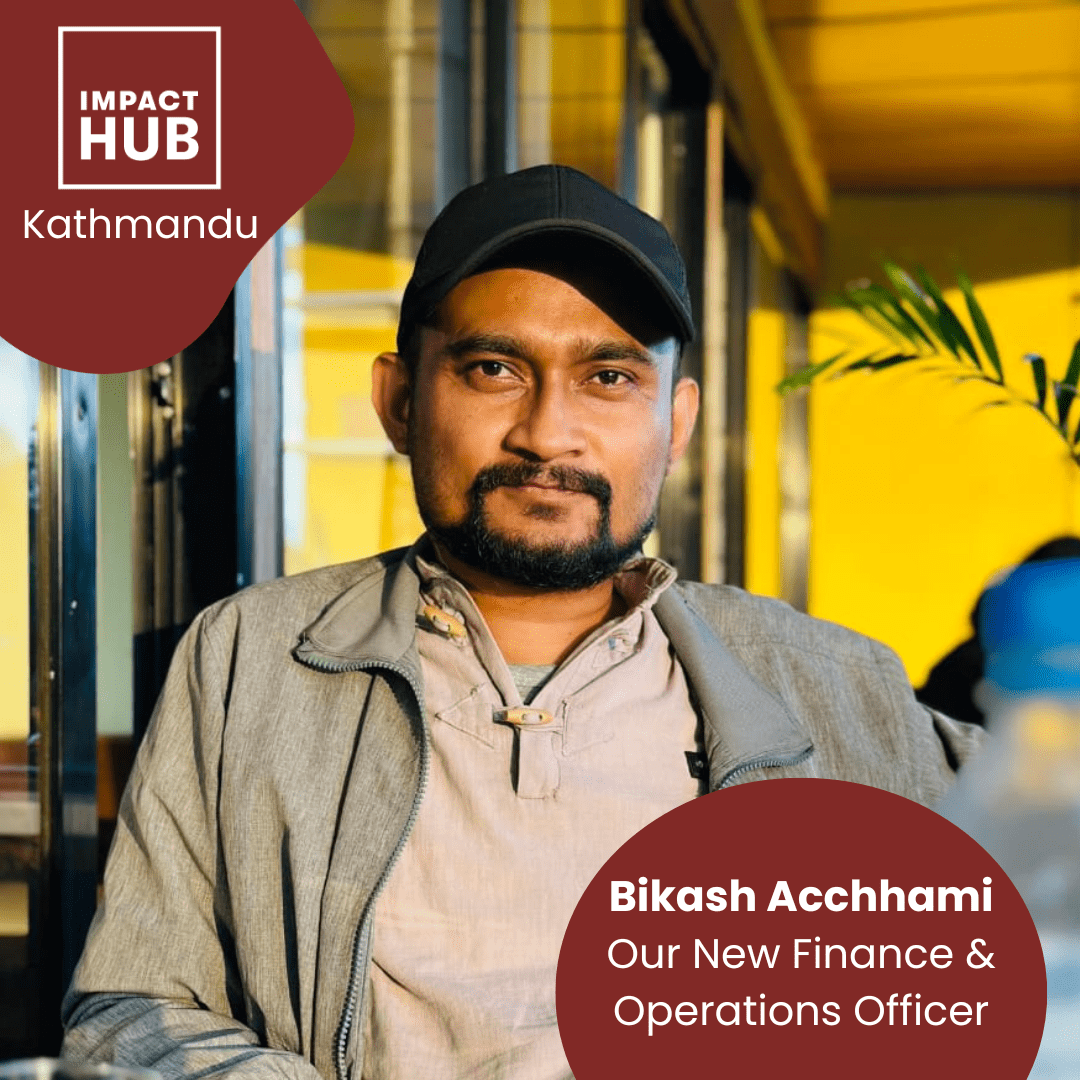 Bikash Acchhami 
Bikash Acchhami hails from Tanahun and currently working as the Finance and Operations Officer at Impact Hub Kathmandu. He is an experienced Account and finance personnel with a demonstrated history of working in Finance and accounts with skills in Management, Payroll, VAT Tax, and Reconciliation. As the Finance & Operations Officer at Impact Hub Kathmandu, he is responsible for managing both financial and operational aspects. On the financial side, he handles budgeting, reporting, and financial analysis. On the operational side, he is responsible for ensuring and optimising processes and resource allocation to enhance efficiency.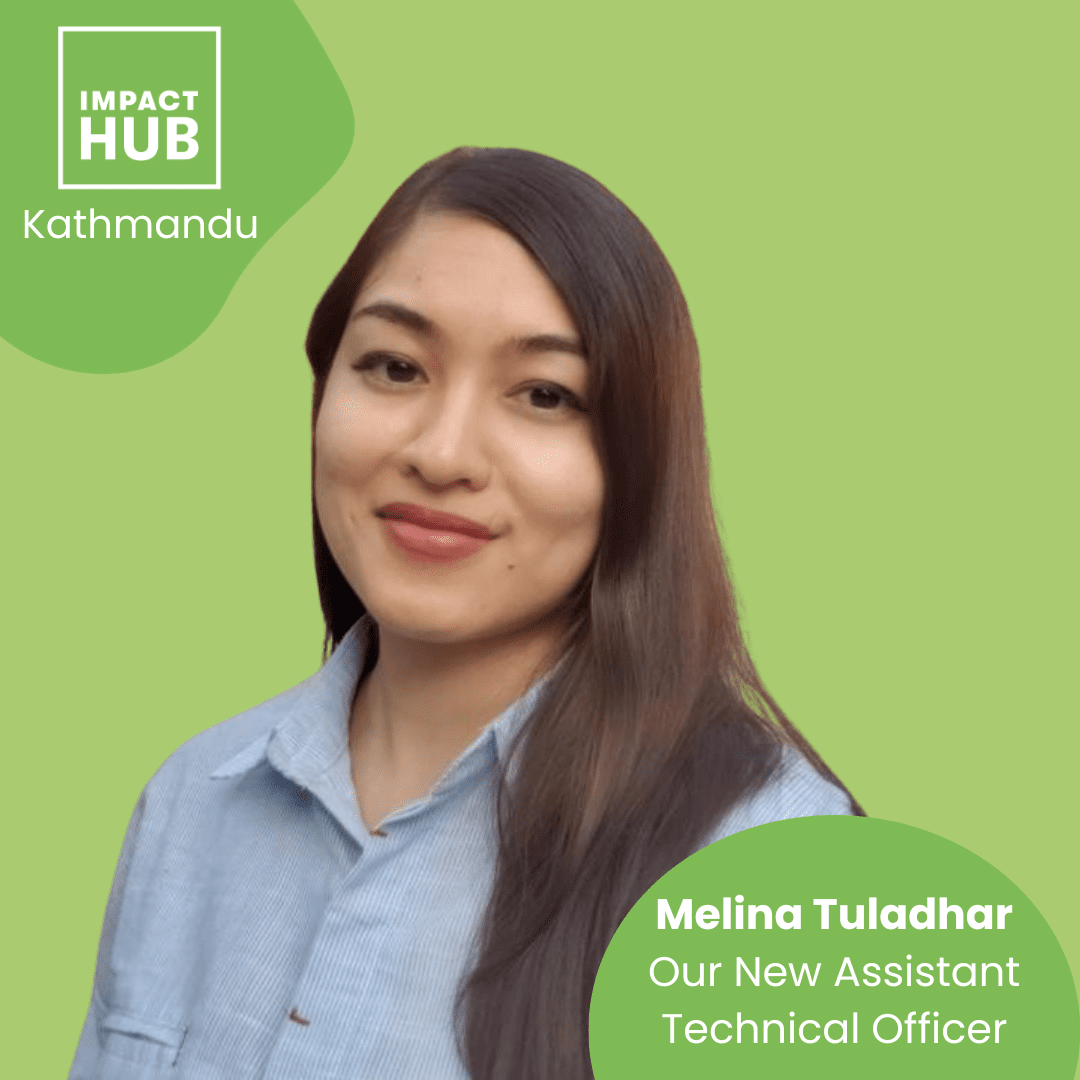 Melina Tuladhar
Melina Tuladhar is a highly motivated and adaptable professional with a diverse skill set that combines technical expertise and problem-solving abilities with a passion for innovation. She completed her post-graduate degree in Information and Communication Technologies from the Asian Institute of Technology and a Bachelor in Electrical and Electronics Engineering from Assumption University Thailand. She has done extensive research on the Application of the Internet of Things (IoT) on Aquaponics Systems. She had worked in Cal-comp Electronics, Thailand as an Electronics Engineer in R&D where she handled projects for prototype build and controlled the electronic parts for the manufacturing of printers. At Impact Hub KTM, her responsibilities encompass designing, curating, and refining FabLab workshops on Electronics, and  Programming/coding.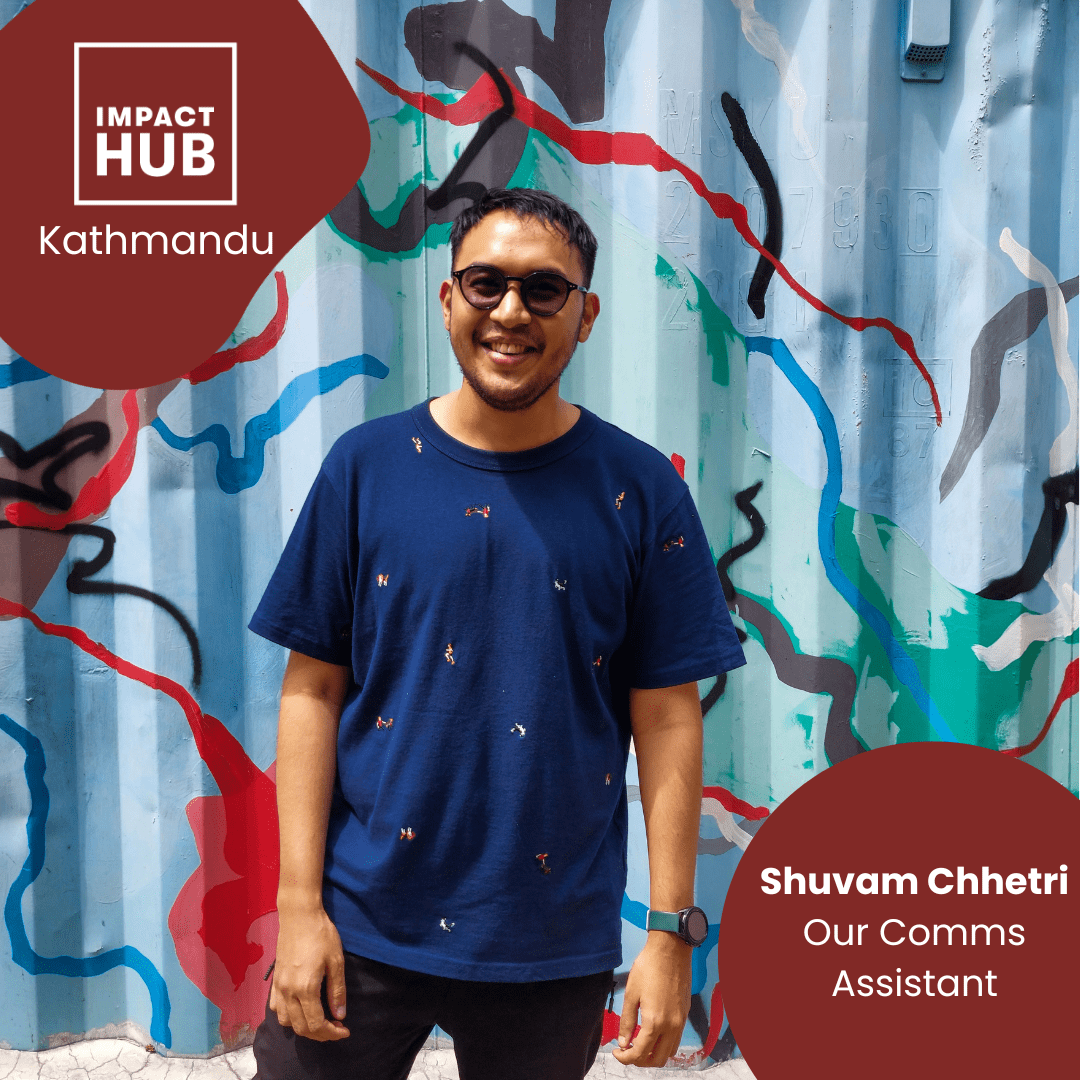 Shuvam Chhetri
Meet Shuvam Chhetri, an MBA candidate with experience in Human Resources, Customer Relations and Communications. Shuvam started his journey at Impact Hub Kathmandu as an intern, significantly contributing to our HR administration, finance and communication efforts.  We are excited to announce that he has now taken on the role of our new Communications Assistant, he continues to drive our team's success with his skills and passion for effective communication and organizing community events and engagements to communicate our impact to the wider community. Shuvam is a motorhead and loves learning about cars and motorcycles. He loves being around animals and is popular among our tenants for feeding stray cats at the hub. If you're at Impact Hub Kathmandu, he is the person to meet to walk you through our space and programs!
Daya Bandhu Ghimire 
Meet Daya Bandhu Ghimire, a recent mechanical engineering graduate from the Institute of Engineering, TU. He had worked in the Robotics Club lab at the Pulchowk campus for three years where he made robots for the ABU Robocon competition. He has done internships at Kalki Iot Pvt. Ltd, Ebolt Mobility Pvt. Ltd and Givingback A.I Technologies Pvt. Ltd where he learnt design and different engineering analysis methods. At Fablab as a Technical Associate, he makes digital design and performs manufacturing using cutting-edge fabrication equipment from 3-D printers and CNC machines.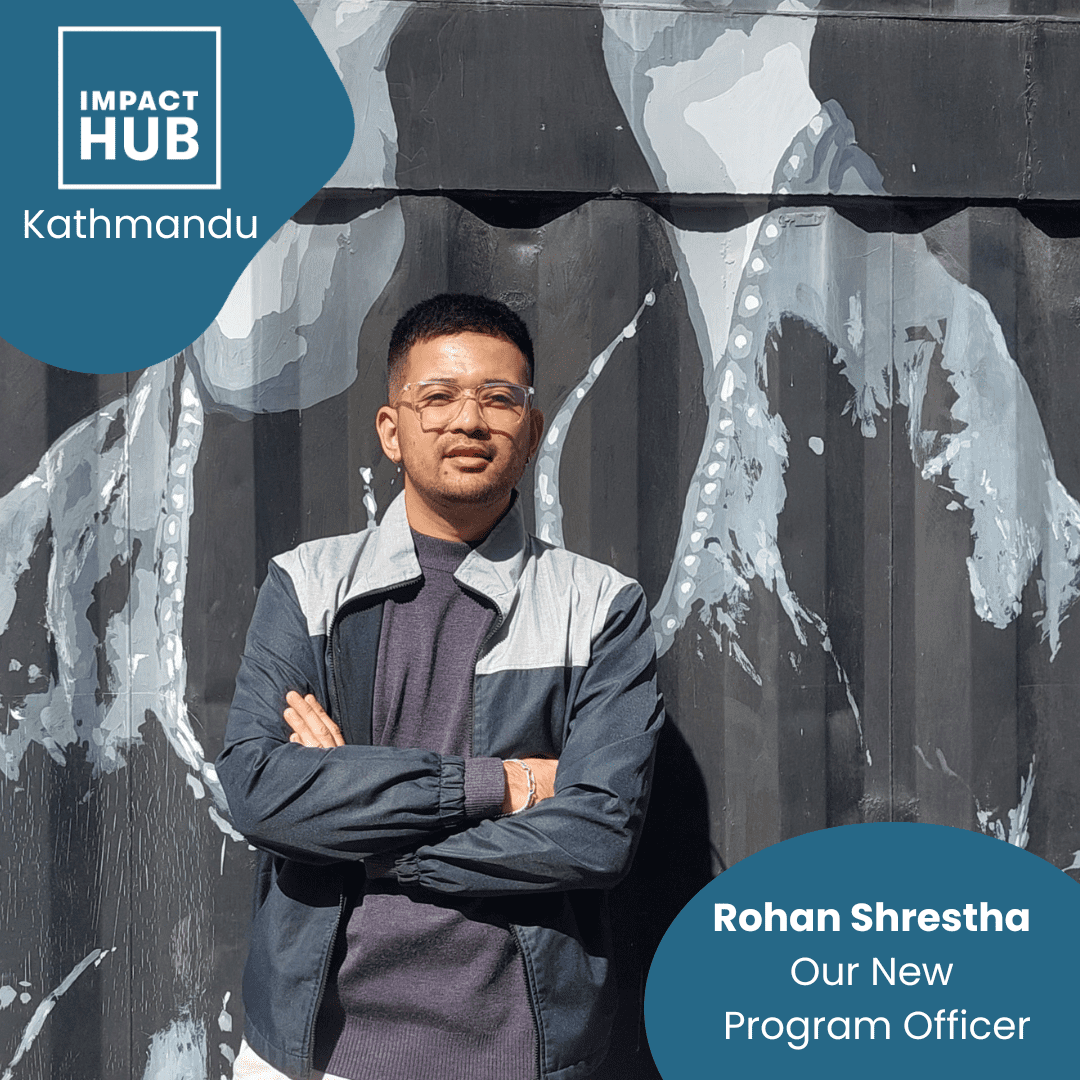 Rohan Shrestha
Passionate about driving positive change through effective program and project coordination, Rohan Shrestha is a competent professional with an academic background in Environmental Science and has a keen understanding of environmental issues, sustainability, and climate change. He is dedicated to making a lasting impact and believes collaboration is key to achieving success in every aspect. Building strong networks and organizing community events with meticulous monitoring and reporting are his key strengths. In Impact Hub Kathmandu, he is involved in the role of Program Officer who would be responsible for program designing and implementation, management, monitoring and reporting. Adding to this, he comes with experience in facilitating training and capacity-building workshops focused on youth and women. He proudly expresses his concerns about the importance of leveraging education and advocacy to promote environmental sustainability, climate resilience, and social responsibility. Besides this, Mr. Shrestha enjoys spending his spare time gardening and is a nature enthusiast.