By: Bahar Kumar
Back in late 2020 Nepal Communitere, along with WomenLEAD received support from The Asia Foundation Nepal (TAF) to design and pilot a leadership coaching program for female Deputy Mayors through TAF's South Asia Small Grants Program. After jumping through numerous project approval processes, this March we finally launched our training and coaching program with a team of 6 dedicated coaches and 18 Deputy Mayors from Province 3. It has been a true privilege to work alongside such an inspiring group of coaches who are bringing their diverse voices to help design a truly relevant and meaningful coaching experience for our female political leaders.
Bhuwan Sharma of Coach Me started off with some basic information on what is Coaching.
Coaching is a mainly a Western model to support professional and personal growth and development which we are adapting for the Nepali context. Therefore, the training program that we are designing will take existing coaching models, tools and frameworks and provide Nepali context and language to them. Throughout our training sessions we're asking ourselves "How would we say this in Nepali?" or "How would we practice that in Nepali?" We're doing this alongside a wonderful duo of skilled coaches and trainers Nabila Banu and Bhuwan Sharma of Coach Me by the Last Resort.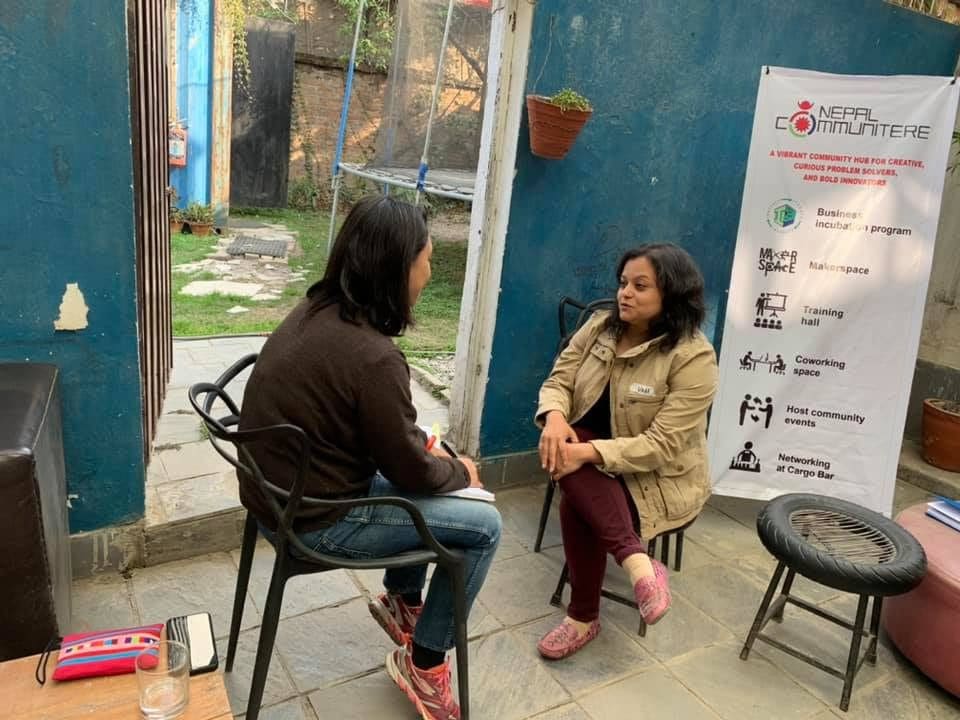 "I think the idea of this programme is an exchange of learning. Listening to the Deputy Mayors sharing their life stories and struggles and coaching them to move forward is empowering!"

-Vani Rana, education expert who is now training to be a coach
This project will allow us to track the journeys of not only our female Deputy Mayors but also the coaches themselves. Coaching is different from mentoring in that it is a much more balanced and equal relationship where the coach provides a platform and the mechanisms for the coachee to deeply explore and act upon areas where they want to grow as leaders. Coaches are not experts, but rather facilitators placing these Deputy Mayors in the center of their own journeys of transformation. The powerful part of this process is that as coaches, we too experience amazing growth and transformation.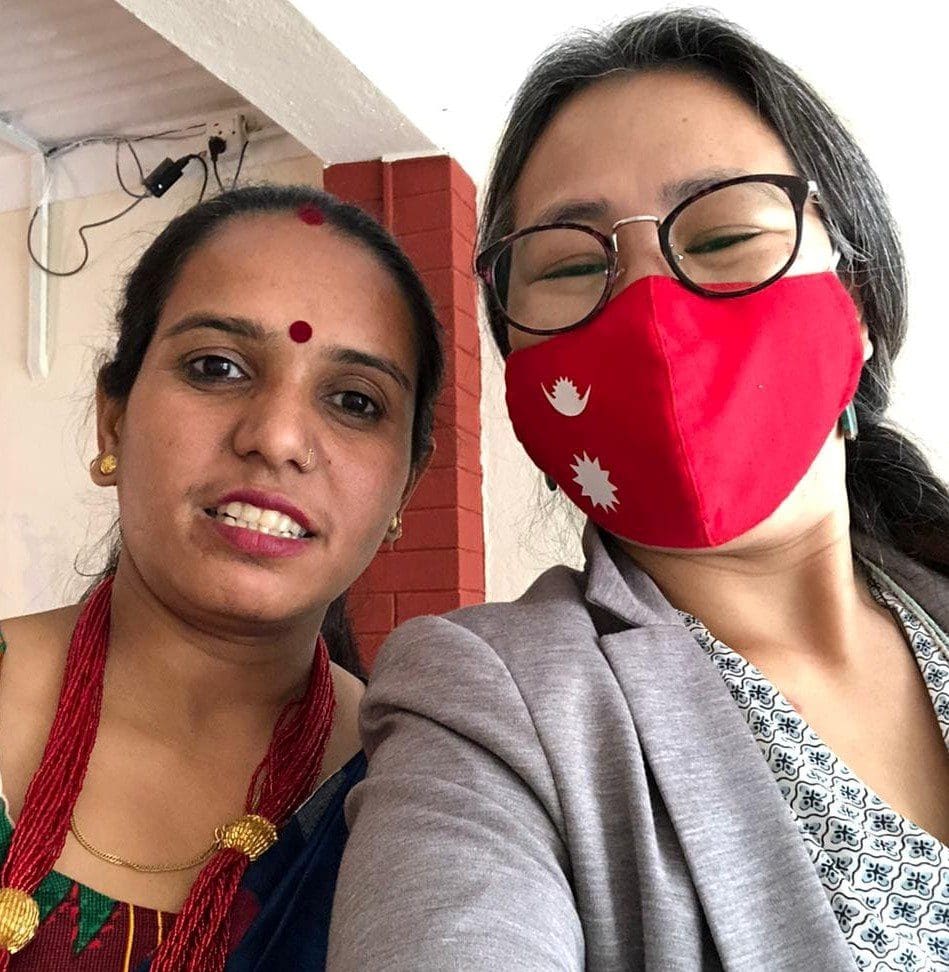 "This coaching program has been such a great learning experience for me," shared Mamta Gurung, one of our promising new coaches.

Mamta Gurung, one of our dedicated coaches, with Deputy Mayor Laxmi Upreti of Kavre
For me, it's been a gift to see how hungry these coaches are to learn and practice the art and skill of coaching. They are open to the process of figuring out how this will work in Nepali and grow as a community of learners. I can already see their different coaching styles and approaches emerging as they play with powerful questions and using reflections and validations to help build trust and rapport.
Luna Bhattarai beaming after being able to connect with her Deputy Mayor Sarita Lamichhane of Betanchowk, Kavre.
As a result of this project, we will be developing a coaching manual designed to support Nepalis in unleashing their leadership potential. It will be a resource that will start to adapt coaching models for the Nepali cultural context. This process to adapt and iterate highlights how we at Nepal Communitere do not limit innovation to just technology. Innovation is about designing and introducing a different way of filling needs and gaps. In this case, we're looking at new ways to build leadership skills of Nepali female political leaders.

I signed up to be a coach to make a difference in my life and the lives of the people I get to connect with. This training is molding me to be a better coach and teaching me the ART of asking powerful questions. Furthermore, coaching Deputy Mayors has helped me realize their Power, Position and Responsibility. The passion and the enthusiasm to make their community a safe and better place is inspiring."

-Nabila Banu of Coach Me during her first one-on-one coaching session with Deputy Mayor Anju Acharya of Dupcheswor, Nuwakot.
So keep an eye out for more journeys of transformation for both our coaches and the dynamic female Deputy Mayors they are working with!