By- Sagar Shrestha
Women represent only 26% of STEM (Science, Technology, Engineering, and Mathematics) professionals working worldwide, according to the InterAcademy Partnership (IAP). In Nepal, this percentage is undoubtedly lower, highlighting the inequality in the sector while also providing a chance for countries like ours to encourage more female participation through appropriate exposure and leverage their talents and skills to advance the country's development. Fablab Nepal is working to change this by offering a variety of programs and initiatives aimed at encouraging women to explore careers in these fields.
We, at Impact Hub Kathmandu and FabLab Nepal, dedicated to promoting digital fabrication and innovation, are making great strides in promoting inclusivity for women and females in the tech industry. The organization is committed to empowering women and girls by providing them with the tools and resources they need to succeed in STEM fields.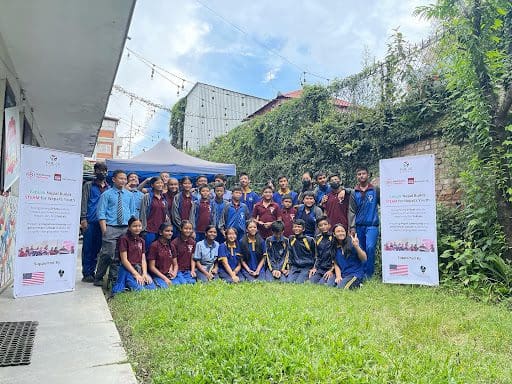 In recent years, Fablab Nepal has implemented several initiatives aimed at increasing the participation of women and girls in STEM. One such initiative is the 'FabLab Nepal Builds STEAM for Nepal's Youth' program in collaboration with Karkhana and donor partners: US Embassy Nepal and Little Big Fund. Through this project, Fablab Nepal aimed to increase access to STEAM (Science, Technology, Engineering, Arts, and Mathematics) education and strengthen the STEAM skills of youth and educators of the Nepali community and government schools (CGSs), preparing them for an evolving ecosystem through an inclusive approach.
The majority of Nepali Community and Government Schools (CGSs) do not have the necessary infrastructure, resources, and skilled teaching staff to provide their students with the required digital skills to function and succeed in the modern world. With the significant impact of the COVID-19 pandemic lockdowns, CGS students have been disproportionately impacted due to the requirement for online learning platforms. In addition, young girls are especially on the margins, lacking appropriately inclusive and accessible learning environments to strengthen their digital and technology skills.
Through the FabLab Nepal Builds STEAM for Nepal's Youth program, Fablab Nepal aimed to engage more than 50% of girls in the program. The STEAM training and workshop involved hands-on project-based learning sessions. This project incorporated the student-centred designs of STEAM education with access to tools, equipment, and training in digital fabrication. The program has been highly successful, with dozens of female students participating and developing their skills in areas such as digital fabrication and basic electronics. The program was divided into two sessions, a one-day workshop session, and an 8-week workshop session. 
In the one-day workshop session, 15 different CGS schools participated, and a total of 319 students were involved. Of the 319 students who participated, 176 were females, representing an impressive 55.2% of the total student population!!!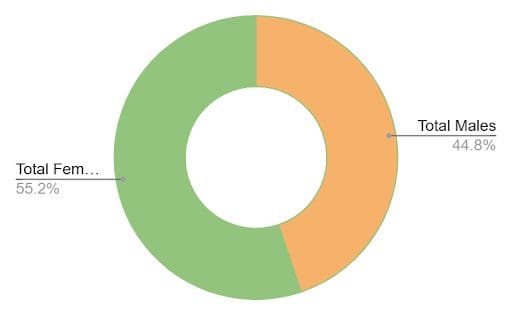 For the 8-week workshop session, four schools were selected to participate, and a total of 60 students were involved. Out of these 60 students, 34 were females, representing a participation rate of 56.7%.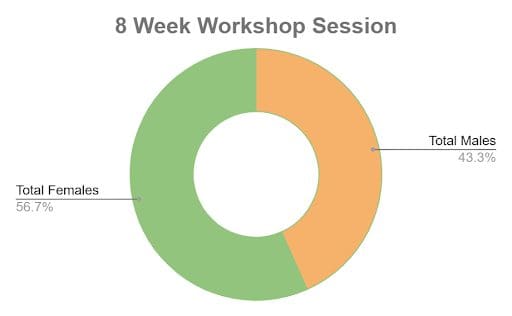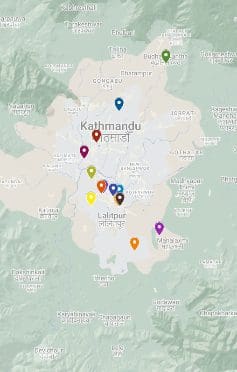 Similarly, Fablab Nepal has successfully implemented other projects such as "Skill Enhancement in Design And Fabrication in FabLab Nepal" in collaboration with Dassault Foundation and Ten to the Ninth Plus Foundation. It was a 6-week digital fabrication and design workshop for youth groups who are interested in digital fabrication. Through this workshop, Fablab Nepal aspired to accelerate the progress of digital fabrication among the populace ranging from high school students to eager professionals of different backgrounds. The project saw an applauding female participation record of around 50% of the total.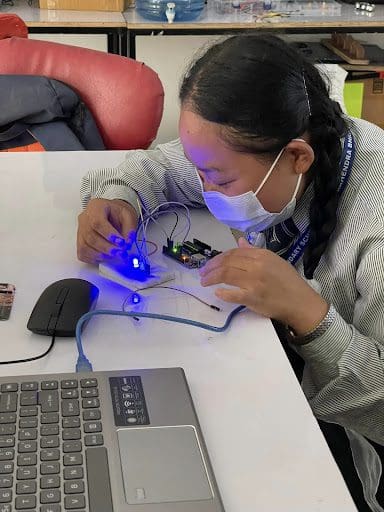 These numbers indicate the success of FabLab Nepal's efforts to engage more girls in STEAM education. The program's project-based approach has proven to be effective in attracting female students and professionals, which is critical for closing the gender gap in the STEAM field. The organization plans to continue its efforts to promote STEAM education among Nepal's youth and hopes to inspire more girls to pursue careers in technical fields. This successful initiative reflects Fablab Nepal's dedication to supporting and empowering individuals from all walks of life to pursue their interests in digital fabrication and design.
Pallab Shrestha, technical lead of Fablab Nepal says: "I am proud of the work that we are doing to promote inclusivity for women in tech. We believe that everyone, regardless of their gender or background, deserves the opportunity to succeed in STEM fields. By providing access to tools, resources, and training, we hope to empower women and girls and help them unlock their full potential. Our STEAM for Nepal's Youth project is just one example of the impact that we can make when we work together towards a common goal. I look forward to continuing our efforts to promote inclusivity and diversity in tech and making a positive difference in the lives of those we serve."
In conclusion, Fablab Nepal is committed to promoting inclusivity for women in the tech industry and has taken significant steps towards achieving that goal. The organization continues to implement various projects and initiatives to empower women and girls, providing them with access to the tools and resources they need to succeed in STEM fields. As Fablab, we're committed to empowering the makers of Nepal, regardless of gender, social status, ability, and economic background also in the coming years.