It's been an inspiring and exhilarating 2022 for us, being officially part of the Impact Hub Network! We attended our first Global Gathering during April 2022 in Lisbon, what an incredible experience it was being part of such a vibrant community. At the regional level we are part of the wonderful IH APAC cluster. Another first, was attending the APAC Regional Gathering in December 2022, organized by the impressive and amazing Impact Hub Dhaka team at their office, housed in the spectacular Grameen Telecom Bhaban building.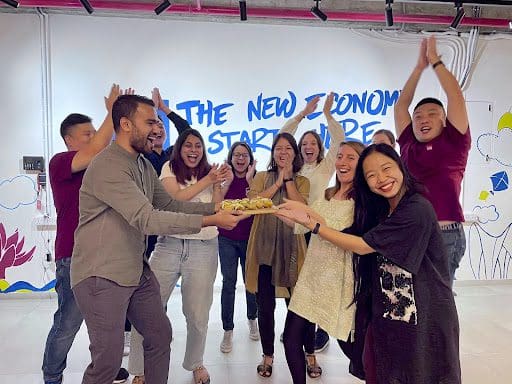 Handing over the torch (phuchkas!!) for the next Regional Gathering in Phnom Penh, Cambodia!
"APAC Makers gathered for four days with the intention of building connections, collaborating, sharing peer practices and developing our regional strategy". This was another phenomenal few days full of innovative ideas, continuous fun and laughter, and new friendships/partnerships with deep insights and learnings. 

The warm welcome that we received as the new Hub in the region was such a profound experience, just to know that we have these amazing people who are always there to support our journey ahead. We are the second Hub in South Asia, first being Dhaka! What a refreshing feeling to finally meet in person and have meaningful conversations and sharings after months of virtual sessions.
While pondering on this piece, I realized that we covered many possibilities, focus areas and challenges during the four days. A few reflections include,
Aligning our local strategy with IH Global's 2030 ambition for the network and the Regional strategy, 

focus on DEI (Diversity, Equity and Inclusivity) integration in everyday operations and programs,

skilling up in impact measurement, 

reviving community events at the Hub, and 

exploring circularity and its implications for Nepal, given the enormous resource available in the IH network.
These and more we aim to reflect in our work in the coming years. Thank you IH Dhaka and the APAC organizing team for making it such a memorable event! Looking forward to hosting a similar gathering in Kathmandu and introducing our regional and global partners to the Nepali impact ecosystem. Please reach out to [email protected] if you would like to know more about our work at Impact Hub Kathmandu.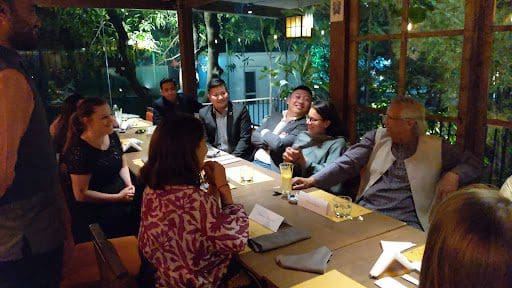 An honor and a humbling moment to have met Prof. Mohammed Yunus, and continue to be inspired by him and his legacy.