September has really been a vibrant festive month at FabLab Nepal! This month we hosted a joint exhibition for two major programs: "Skill Enhancement in Design and Fabrication in FabLab Nepal" supported by the Dassault Foundation and "FabLab Nepal Builds STEAM for Nepal's Youth" supported by US Embassy Nepal! The exhibition was a joint culmination showcase of all the beautiful and innovative products created by youth participants under the two programs in the lab.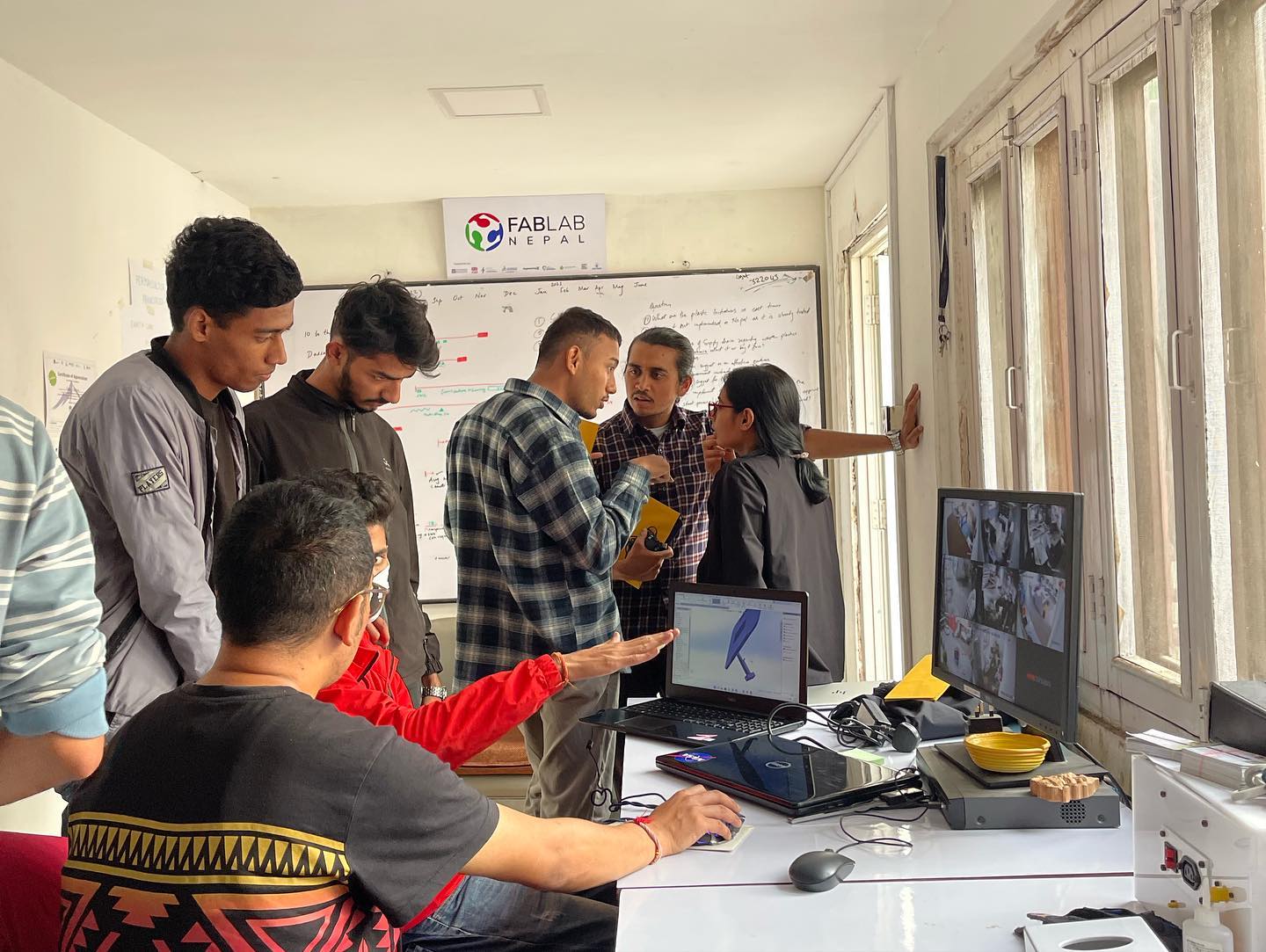 The exhibition for the program "Skill Enhancement in Design And Fabrication in FabLab Nepal" was hosted in the training hall. In August, FabLab Nepal and Field Ready conducted a 6-week training session on digital fabrication for engineering students from Kathmandu University and the Institute of Engineering, Pulchowk. Each week had a different theme such as 3D printing, laser cutting, and much more. At the end of 6 weeks, the students were asked to make projects from the machines they were trained to use in digital fabrication and design. This valuable project was supported by Dassault Systemes Foundation to promote digital fabrication in Nepal. The participants were trained in 2D and 3D designing, Laser, and CNC! The cohort was divided into four groups and each group created fun stuff that we showcased in the exhibition as:
a) Soap dispenser created from the 3D printing machine

b) Laptop table using CNC router, 3d printer, and maker space tools

c) Welding goggles made using Laser and 3D printer

d) Maze Game using laser and CNC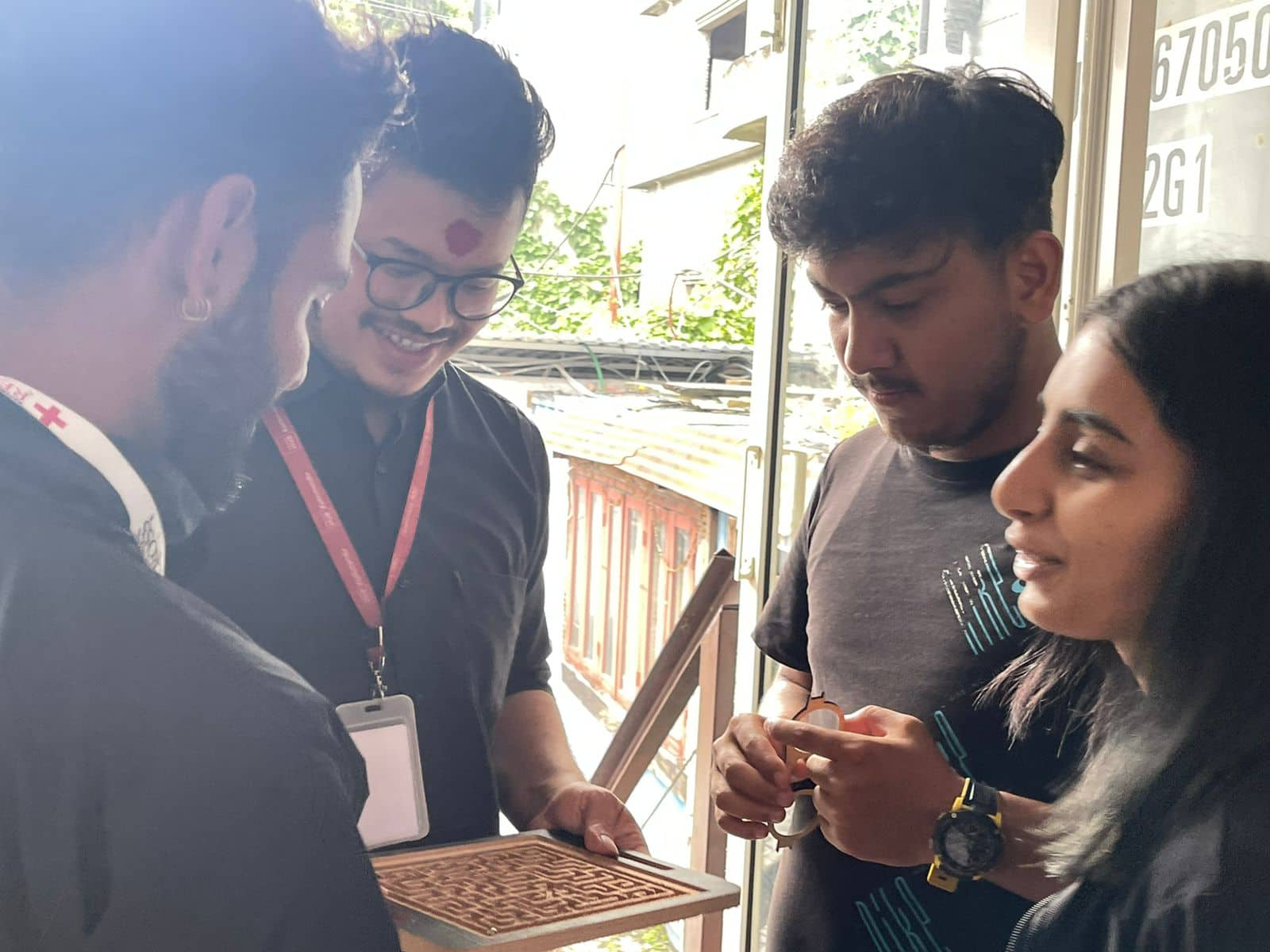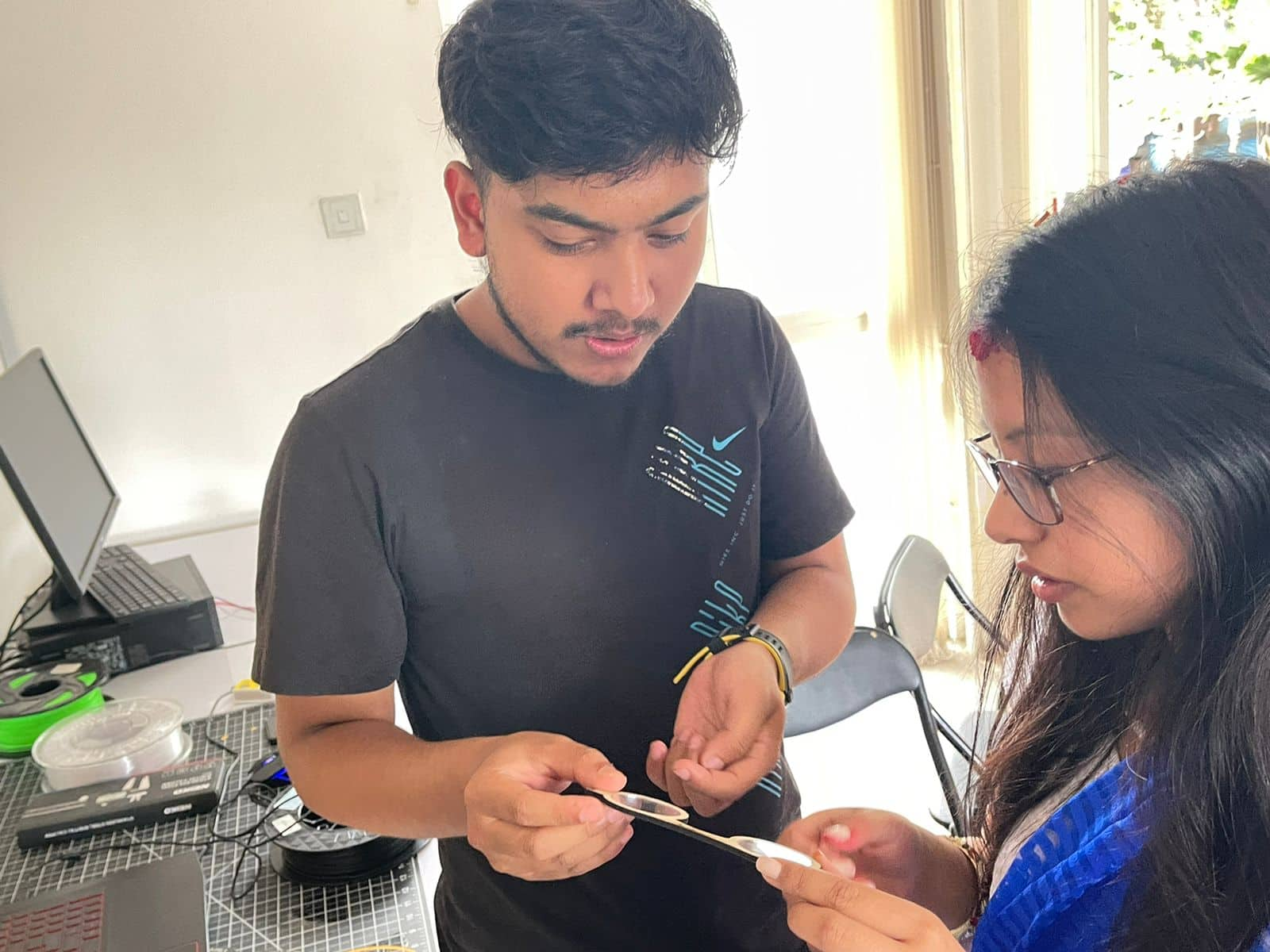 FabLab team: Pradita and Pallab supporting participants to build their products: welding google and maze game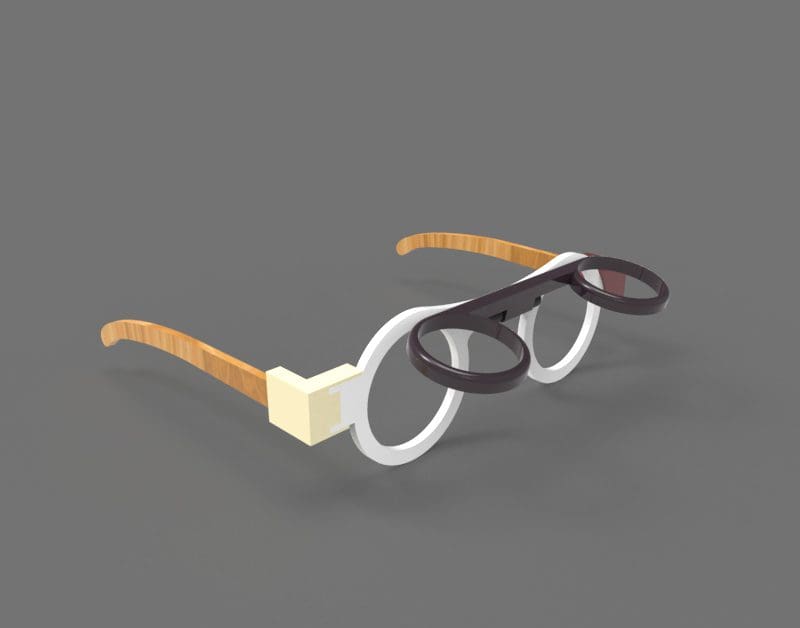 3D Designs of the soap dispenser and welding googles designed at FabLab 
On the same day, we also had a project showcase by the young school students from our program "FabLab Nepal Builds STEAM for Nepal's Youth"! The project aimed to increase access to STEAM education and strengthen the STEAM skills of youth and educators of the Community and Government schools (CGS) in Lalitpur. We had a total of 30 students from two government schools: Adarsha Kanya Niketan Higher Secondary School with all 15 girl students and 15 students from Shree Mahendra Bhrikuti Secondary School! The exhibition brought an official end to the 8-week training of the program. 
Students showcasing their projects to the Representative from US Embassy, Ms. Pallavi Shrestha during the exhibition 
One of the groups from the cohort focused on design and 3D printing where students created their 3D printed gifts and posters using the laser cutter, embroidery, and vinyl! Another group played with the electronics where they had to creatively solve problems for the characters of a fictional story. The groups created 1) an 'automatic door opening security system' with a sensor, 2) a lighting system for a model house, and 3) an automatic rotating dryer (harvest dryer) with an alarm sensor that also detects birds. We also had a guest visitor, Ms. Pallavi Shrestha, Learning Exchange Coordinator from US Embassy Nepal.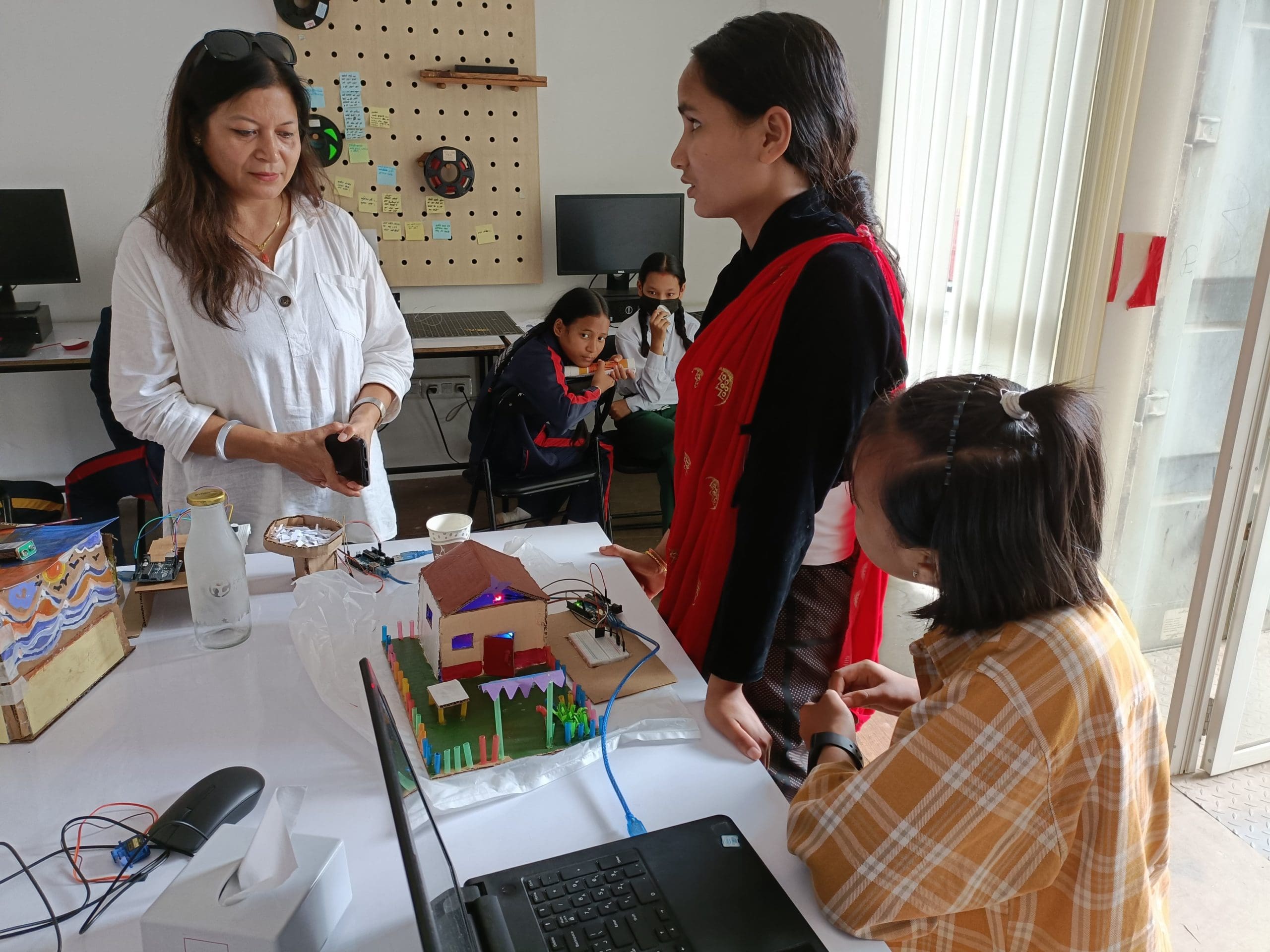 Through this program implemented by FabLab Nepal, students got to know so much about STEAM education, skills, hands-on experience, and their potential. Our biggest success now would be to see these young girls pursuing careers in the STEAM sector!
Pallavi Shrestha, Learning Exchange Coordinator, US Embassy Nepal
It is really exciting to see emerging young talents of Nepal developing their interest and skills in digital manufacturing and unleashing their creativity at FabLab! We have now launched another new training cohort this September where 10+ participants have joined us already! Stay tuned for more training sessions on digital fabrication, and safety around post-Dashain!