April was a month of celebration and cerebral play. We at Impact Hub Kathmandu officially launched to the community, inviting you all to come and #Join the Journey to help bring powerful initiatives to life. We also welcomed our new Board of Directors to help usher in this new chapter with the official ribbon cutting and popping of the bubbly. It's taken us a while, but our name change from Nepal Communitere to the licensed Impact Hub Kathmandu was finalized in March, allowing us to finally go public and raise a toast to put Kathmandu on the global map. We were excited to do this with Fab Lab Nepal which connects us to a worldwide community of innovative changemakers. This affirms that Nepal is ready and able to bring meaningful and powerful change through collaboration and knowledge exchange that crosses our borders.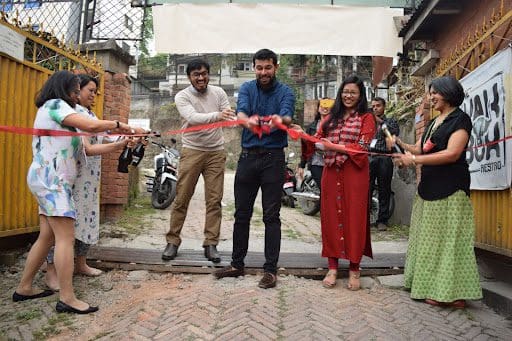 Subin Mulmi, Prajwal Gadtaula, and Pradita Pradhan for the ribbon-cutting ceremony while the rest of us struggle with popping the sparkling wine!
We had so many of our friends, users, and champions come to celebrate with us. From the startups we've been incubating to our partners and co-workers, we collectively reflected on our journey while harnessing this energy to catalyze new and exciting impacts for Nepal.
In April we also gathered as a team in the lovely Godavari to bring our heads, hearts, and hands to begin outlining our priorities and strategy for the next 3 years. This was long overdue, following a two-year Covid crisis where we paused to rethink our purpose for the community. We broke down the Impact Hub core values and outlined what they mean to us, recognizing our strengths and challenges.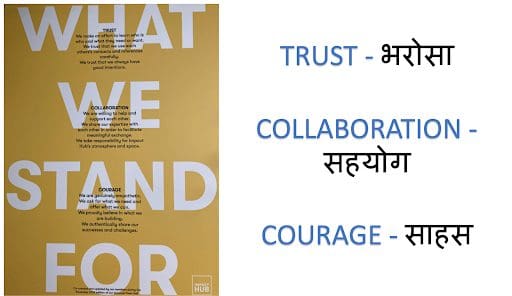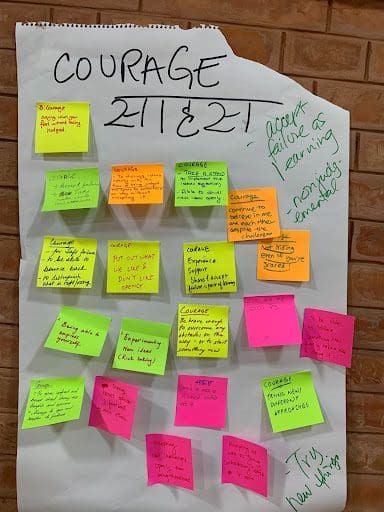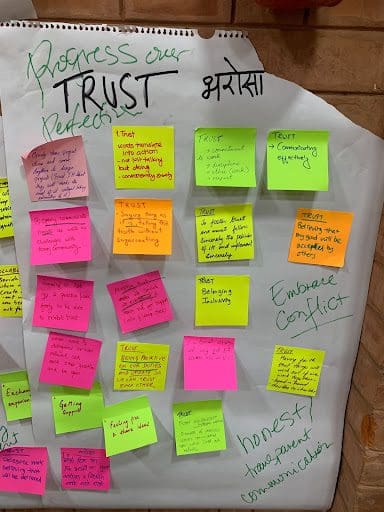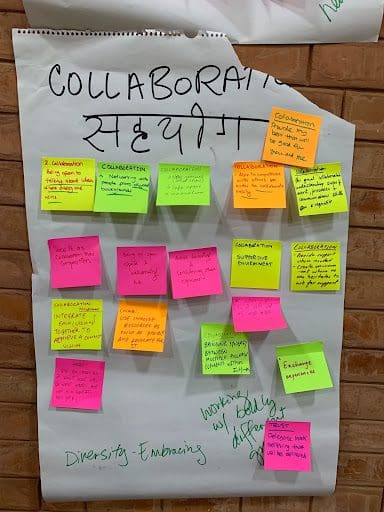 We aim to practice:
Courage by accepting failures as learnings and trying new things

Trust by embracing conflict and remaining honest and transparent in our communication

Collaboration by fostering partnerships with boldly different groups, than us!
We invite you to be a part of this culture and hold us accountable to uphold these values as we build out our commitment to take your powerful ideas and convert them to reality.
HOW Impact Hub delivers on this promise is centered around the 3 pillars of creating an Inspiring Space, bringing together a Vibrant Community, and designing Meaningful Content. As a team, we defined how we want to strengthen these offerings around focused impact areas.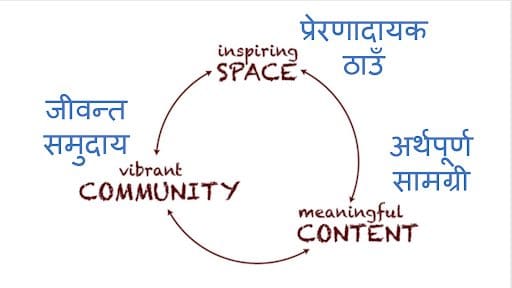 We've already started engaging the community through regular "What's Hub" events bringing advocates and change-makers around key issues.
In April we're focusing on the environment in honor of Earth Day.

In May we'll talk to leaders in the labor movement around workers' rights and migration challenges to celebrate May Day. 

In June, it's a close look at gender and inclusion with LGBTQ Pride Month. 
Keep an eye on our Social Media channels (Facebook, Instagram, and LinkedIn) for town hall meetings to connect with other passionate activists. If you have an idea for a community event, film screening, or powerful speaker to share their work – please reach out to us through Facebook Messenger or email at [email protected].