By: Rachana Khatri
If you're the one who would like to make the best use of your free time by earning some side income, you have to sign up to the web portal Online Kaam, one of our amazing I-Cube companies this year! Online Kaam is a digital employment platform where users can hire or get hired easily to get work done through a simple bidding process. Employers put up their projects for outsourcing on the platform while freelancers can easily check and apply for interesting projects after registering onto the portal. Bikash Pokharel, founder and CEO of Online Kaam started the company in 2018 and now has a team of 13 innovative and dedicated team members along with investors. With the arrival of the COVID-19 pandemic, the company is now more rigorous and focused in providing work opportunities and projects for people to perform right on their computers, enabling them to earn money flexibly from home.
In 2021, OnlineKaam secured the nomination for the global SAARC startup awards becoming the national finalist!
Online Kaam.com introduces a unique digital employment platform that promotes online/digital job positions in their portal with the objective to create value for the Nepali workforce not only in Nepal but internationally. Unlike other job search platforms, their platform focuses on jobs that can be performed remotely bridging the gap between talent and job opportunities in an easy way. The company believes in inclusivity and aims to ensure job opportunities for people with disabilities and women who are either unemployed or underemployed in Nepal. The secure job portal is pretty easy to work with! You simply have to upload a valid identification card after signing up and you're good to go! Users can highlight their qualifications and expertise in a profile,which potential employers can see. The portal also has easy and secure payment gateways such as Khalti, E-sewa and Phonepay through which employers can pay employees directly into their accounts after project completion. Above all, this platform is free to use, flexible and also has chat features for better communication.
Bikash shared his story of how this idea of Online Kaam took birth in his techy mind. "In my student years, I used to look for job opportunities that would allow me to be flexible but I struggled to find such a platform in Nepal where job seekers and providers can meet online through a few clicks on a webpage. And this is what encouraged me to start Online Kaam!"
Aarati Joshi, lead of the I-Cube Program having a Financial Coaching session with the Online Kaam team in our golden room.
The nation wide lockdown due to the global pandemic further opened opportunities for Online Kaam as the economy shifted more to online and virtual platforms for employment. However, the team was struggling to cope up with the COVID-19 pandemic at same time. Although the business kicked off and got more hype with the new need, their team found it challenging to pivot and adapt suddenly to this new phase of growth. In the process, they applied for the I-Cube business incubation program that was specifically designed for those businesses looking to adapt, pivot and grow from this unique crisis. Just within 6 months of joining I-Cube, the team highlighted that they were able to define their goals and objectives concretely and outline a strong growth strategy for their business by understanding customer needs and perspectives better through the Human Centered Design masterclass of I-Cube.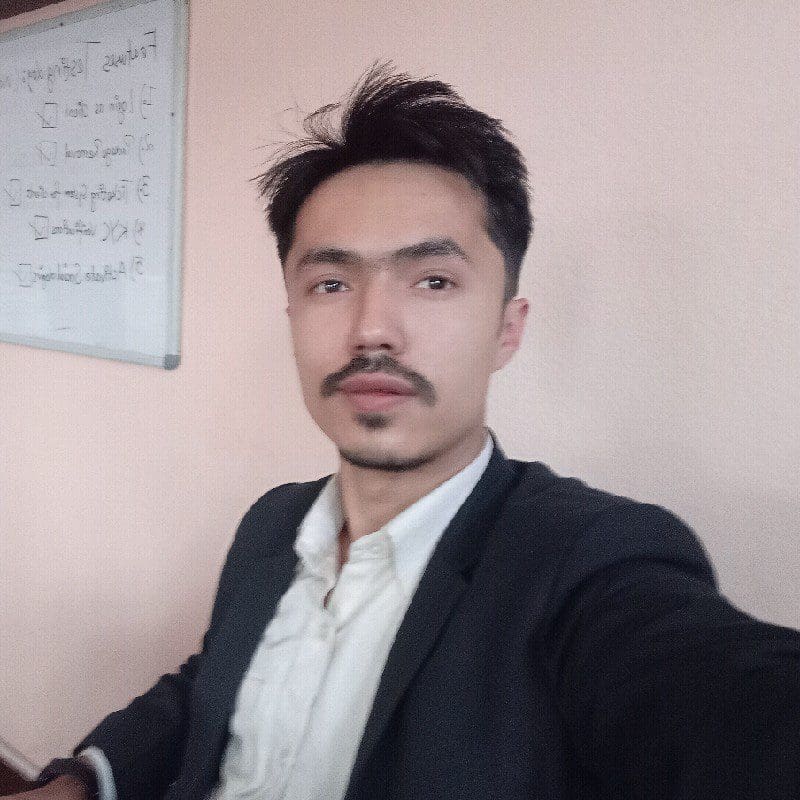 "From 2018 to the mid of COVID lockdown in 2020, we were just an infant company: stuck not knowing how to absorb new possibilities coming our way nor where to go for help until we enrolled in the I-Cube business incubation program! Now our organization is growing with a clear vision and streamlined process that focuses highly on market-research driven approaches to support startups. I-Cube has upgraded our entire team's skills in being more inquisitive, organized, and consistent in our work while also learning how to package a good product or service. I-Cube has given us so much more than we expected from the program! Our mentors are genuinely there to help and support us whenever we need."
Bikash Pokharel, CEO of Online Kaam.
What's next for Online Kaam?
We're planning to scale globally as we go! There are flexible chat and communication systems, easy user interface with simple and secured payment systems. Users can also use offline payment systems such as cheques/bank deposits and verify online. We want to scale up Online Kaam into a company with global outreach.
Sign up now and say OK to digitizing employment. I'm taking up a few freelancing English-Nepali translations projects from the Online Kaam platform this week which is so easy! Post your project without hesitation whether you want to give or get a job for free, simple!
Contact Bikash Pokhrel: 9813731370