Hostel Nextdoor is a passion project of a team of travellers who aim to create a dynamic platform of immersive travel experiences across Nepal. We were super thrilled to have them join this year's batch of I-Cube startups! Founded by 16 Nepali travellers,14 who are solo women travellers, was brought together by SWO-YATRA and their love for travel. Inspired by their journeys and travel experience across Nepal, they provide exceptional amenities at affordable rates and a cross cultural experience for international and local travellers. The hostel can accommodate a team of upto 35 comfortably, as guests have their own little space with curtains and traditional Sanduk inspired boxes to keep their personal belongings. They also have private rooms and a studio apartment for guests who are looking for more privacy. In addition, guests who prefer to prepare their own meals have access to an open communal kitchen on their rooftop terrace, often bringing guests together to bond. Beyond accommodations, they host discussions, gatherings, and a lot of creative engagements to build a community of its own. The hostel is not just making its name for the quality of the accomodation but the community that they have been creating by bringing travelers and locals together.
Just within the three months of fully operating, the nation wide lockdown as a consequence of the pandemic compelled the hostel to experiment on several pivots to sustain and gain momentum in the changing business landscape. During the process, the team extensively reached out to the community for ideas and feedback, leading them to I-Cube where they could ideate, design and thrive to look ahead.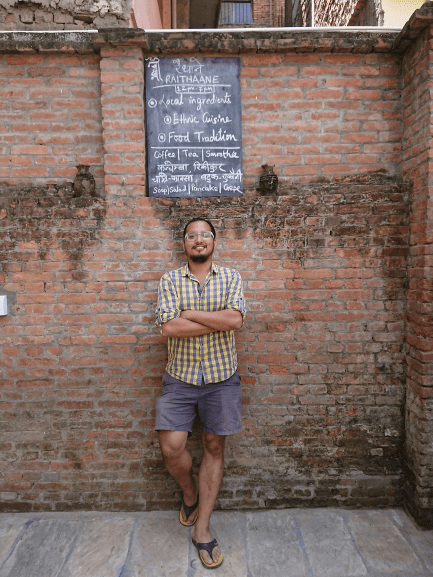 "We have identified that the biggest need we have currently is developing a robust digital marketing (DM) approach. When we learned that we would be paired with DM experts through I-Cube for two months, we felt that we got just what our business needs right now."
Jason Shah, Co-Founder Hostel Nextdoor
In the last few months, the hostel has been experimenting with different events that aim to engage the local community through their 'Food Nights' and 'Game Nights'. The Food Nights intend to create a food culture for foodies and cooking enthusiasts to come together, share their love for food, exchange recipes and experiment. Similarly, Game Nights are organized every Saturday in their cozy little garden and has become a go-to place for young friends and families to spend a playful weekend with a variety of board games to choose, learn and play. The team is thrilled to be launching CO.Work and CO.Live at the hostel and offering incredible opportunities for local entrepreneurs and creative individuals to live and work at the hostel.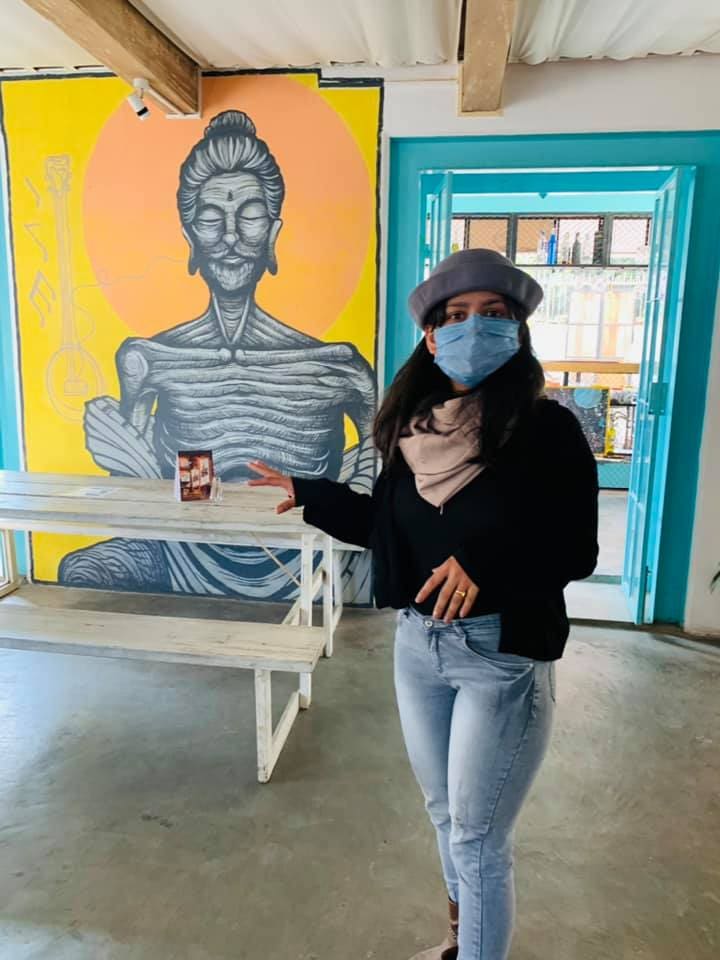 "We believe in connecting with our guests and helping them connect with as many locals as possible to share ideas and bond. Our vision is to be the best communal hostel all over Nepal and promote responsible tourism in the country."

Sapana Timilsina, Co-Founder Hostel Next Door
Post-pandemic, if I travel again and look for a travel hostel for myself, I don't see myself settling for anything less than the Hostel Next Door. It not only provides affordable accommodation with exceptional amenities but also a cool, quirky and artsy ambience that welcomes travellers for intrepid and immersive travel experiences and tales. Away from the commercial streets, Hostel Next Door is quietly tucked away in the relaxed suburb of Patan, the first of its kind in the area. What's more! Beautiful Patan Durbar Square, art galleries and some of the best cafes and boutique shops in town are all accessible within walking distance. If you're looking for a break from the hustle, definitely reach out to Hostel Next Door for the experience.
Call Hostel Nextdoor: +977 9801002972