In the spirit of transformation, we are elated to have Salonika Singh as our newest board member join the Nepal Communitere family starting October. As the Assistant General Manager, at the Nepal Bangladesh Bank, she looks after the overall business of the institution. With over two decades in the banking sector, she brings with her a vast amount of knowledge and expertise of the financial sector in Nepal. We connected with Salonika back in 2018 when she was a jury member during our 2018 Kathmandu Mini Maker Faire. Since then we've been exploring how we can engage her more deeply in our work to develop meaningful ways to support female-led businesses around financial literacy and access to finance. We couldn't be more excited to have Ms. Singh join our vision to strengthen Nepali startups! Join us in conversation with Salonika Singh.
Please share something about yourself.
I did my Masters in Business Management and Marketing from the Asian Institute of Management, Philippines in 2001, and I am an Asian Development Bank scholar. I did my Bachelor's from Sophia college, Mumbai in Business Administration. I started my banking career from Australia and New Zealand Banking Group (ANZ) bank in 1994. Currently, I am working at Nepal Bangladesh Bank as Chief Business Officer. I am the mother of two grown up boys and love being involved in the home front. I'm an extrovert who enjoys meeting new people, networking and an avid traveller.
You have been working in the banking sector of Nepal for over two decades. What inspired you to be in this sector? Please share with us your experiences.
Back when I started my banking career, it was, and still is, the most promising and vibrant sector in Nepal. It provided good exposure, opportunities and incentives. Moreover, I was inspired by my father, also a banker then. The major driving factor for me was also that the industry offered numerous learning experiences and given my academic background, in economics and finance, ANZ was the right fit. My journey so far has transformed me into a professional and taught me a lot of tricks of the trade on how to survive in the corporate world as a woman. I'm a banker through and through! Overall it has been a fulfilling experience for me, the growth was and is timely, and has helped me acquire a lot of knowledge in these 25 years.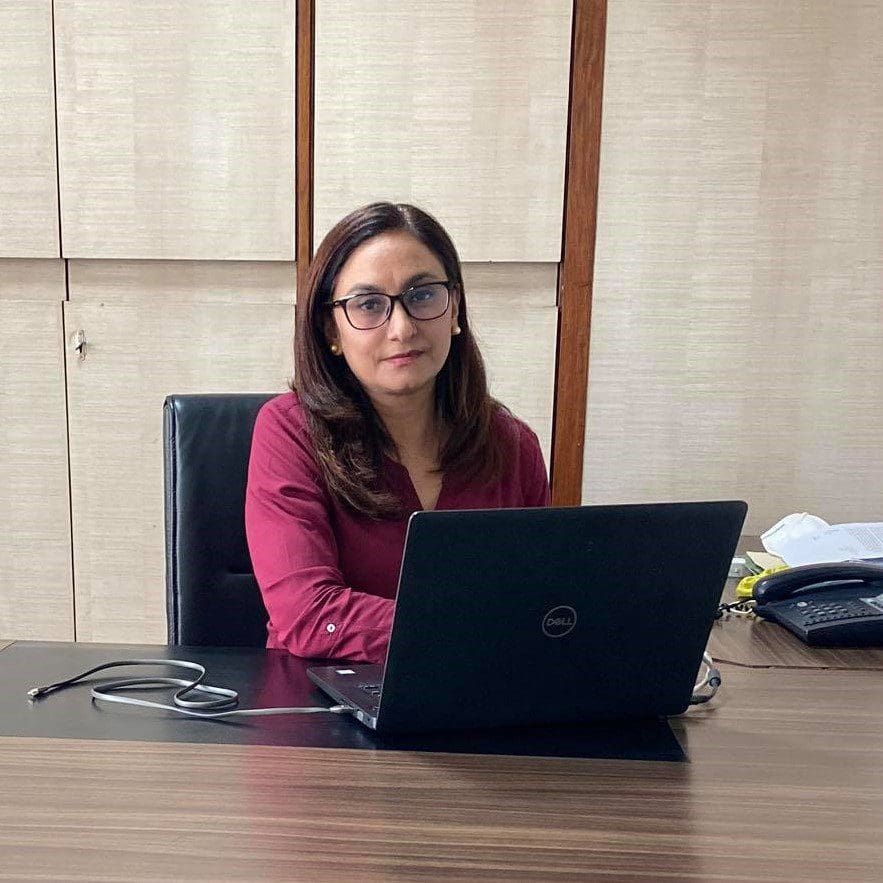 You were involved as one of the panel judges in our 2018 Kathmandu Mini Maker Faire to select innovative startups for the Year 2 I-Cube business incubation program. Now, you are joining us as a board member, with full enthusiasm. What drew you to join our not-for-profit organization?
Businesses are constantly evolving, and lately a lot of partnerships are emerging between different sectors and I am identifying these links and cross-sector collaborations. I see myself as a banker but I felt that my vision should not be limited to the banking sector. I realized that experience in banking offers a lot of support to not-for-profit organisations. Practitioners from all professions, including bankers can benefit from broadening their horizon. This triggered my excitement to pursue this sector. At Nepal Communitere, I observed innovative ways of working with grants, entrepreneurs and the broader business network. This is where I felt, I can genuinely add value. During KMMF when I was invited as a panel judge, I was able to better understand Nepal Communitere's work and found similarities in the customer base, and a common vision to channelize finances to support startups, and varied businesses. A while back, my brother attended a session at Nepal Communitere, which further helped me understand the needs that the organisation addresses. I really thought my expertise can be helpful here. I am very excited to support and learn from the team.
We are elated to have you on our board. What excites you most about being a part of the Nepal Communitere family?
The team is the key reason! Working with like minded people excites me about being part of the Nepal Communitere family. The fact that it is a women-led team, working for a purpose, makes the role ideal. It will be great, especially if coming on board and sharing my knowledge and experience, assists the organisation.
What do you look forward to in this role and your expectations from the organisation?
I look forward to a productive engagement as a board member and contributing to the growth of Nepal Communitere. In due course, I would like to gain in-depth knowledge about not-for-profit organisations and how we can explore opportunities to set up a Nepali female investment fund. Glad to be on board!