Back in November 2022, we at Impact Hub Kathmandu kicked off the leadership coaching program specifically curated for the civic actors of Lumbini and Madhesh provinces as part of the USAID- Civil Society and Media Program supported by The Asia Foundation.  My colleague Samanata and I conducted scoping and mapping back then hunting for emerging civic leaders to provide support to the civic networks and we recognized an amazing community resource in these regions! We met six amazing, proactive leaders in Madhesh and Lumbini who had the potential to drive and strengthen the new youth civic networks. What next? We saw an opportunity to engage these six local leaders in the program to become 'local mentors' building local expertise in each province. These local leaders are knowledgeable about their communities in-depth, skilled at igniting civic movements throughout our scoping and mapping, and capable of providing civic actors on the ground the support they need. Meet our local mentors from the Lumbini and Madhesh Province!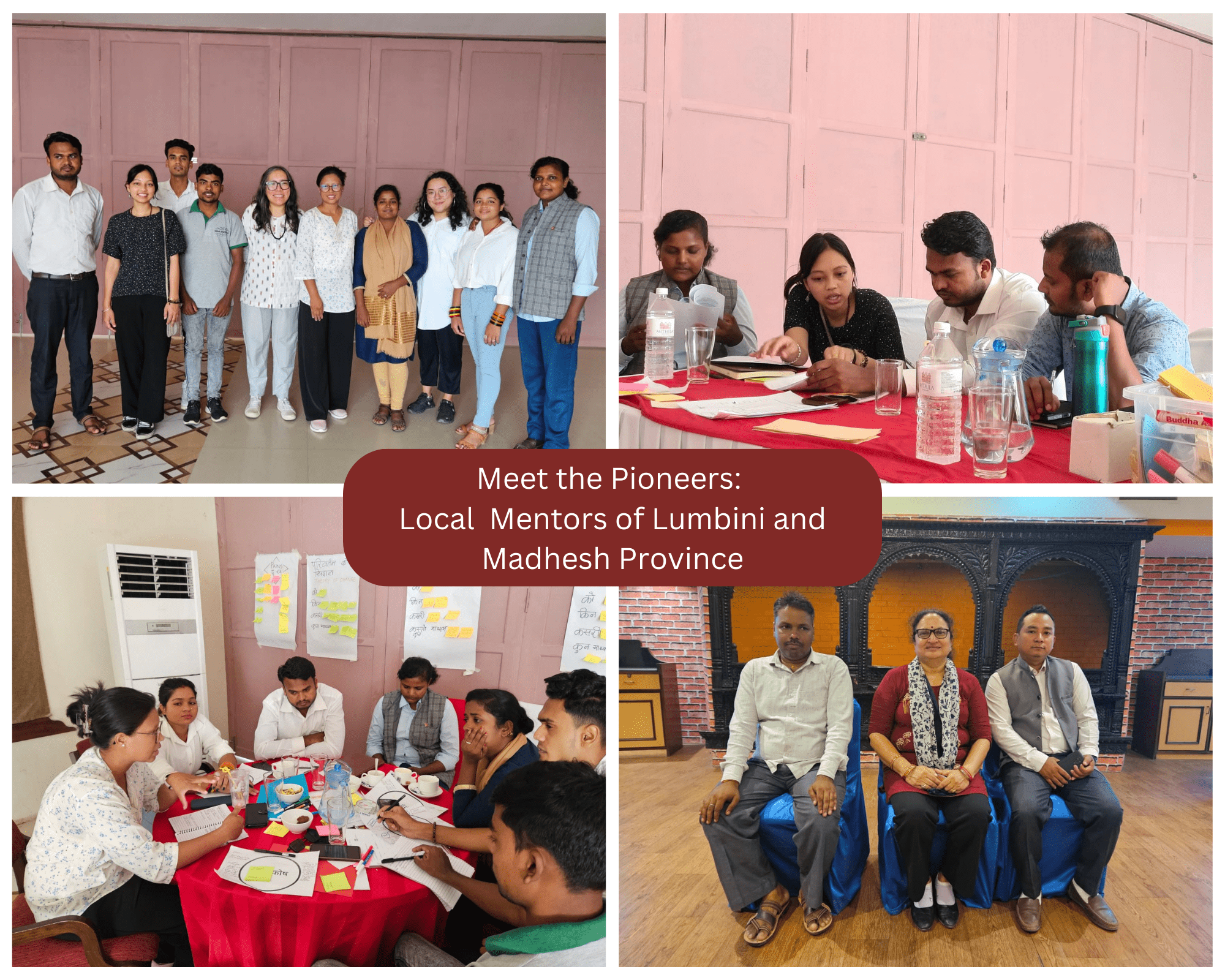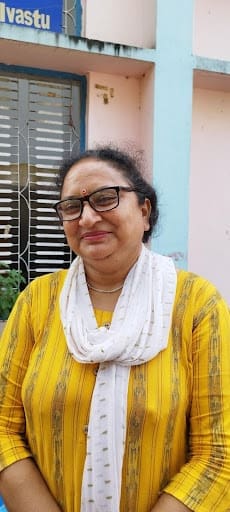 Maya Gyawali, Kapilvastu
Maya Gyawali, one of six mentors of our program is influential figure in her community of Kapilvastu. Her proactive nature and dedication to advocating for the rights of those facing injustice are commendable traits that have earned her a prominent position among the people, local government, and judicial bodies.
Maya's tireless efforts and determination have been pivotal in addressing various social issues within her community. Her willingness to stand up for people's rights and work diligently to bring about positive change have not gone unnoticed. This commitment to her community has likely helped bridge the gap between the people and the local government, as well as the judicial bodies.
Maya Gyawali's influence extends beyond mere words, as she has become a go-to resource for advice and guidance in solving social issues. Her experiences and expertise have made her a trusted figure among those seeking assistance in navigating complex challenges in Kapilbastu.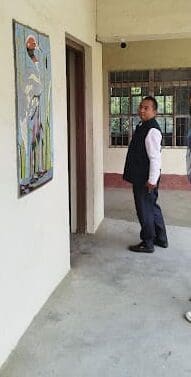 Bhim Thapa, Rupandehi
Bhim Thapa's role as the principal of 'Bal Baira School,' the only deaf school in Meudihawa, Lumbini Province, is of great significance in promoting inclusive education and improving the education system for deaf students. His dedication to this cause is commendable and reflects a commitment to ensuring equal access to education for all. He is driven to collaborate with various stakeholders, including government bodies, local organizations, and youth clubs. By involving these diverse groups, he is working towards making the education system more inclusive. This collaborative approach can lead to the development of policies and practices that better cater to the needs of deaf students and promote inclusivity in the educational system.
Furthermore, Bhim Thapa's role as a coach to civic actors in advocating for inclusive education is vital. By imparting his knowledge and expertise, he is helping others understand the importance of inclusive education and how to advocate effectively for its implementation. He is coaching the civic actors to bring in the lens of inclusive education in advocacy.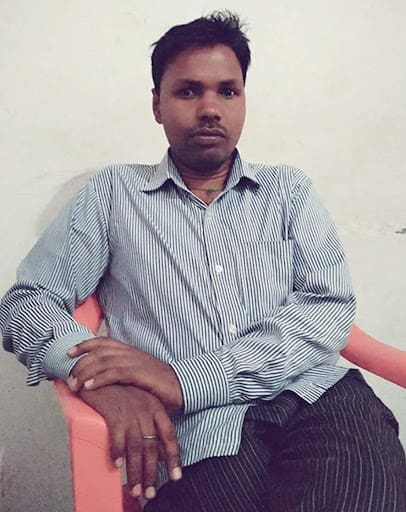 Oriram Chaurasiya, Kapivastu
Oriram Chaurasiya is the President of Lumbini Apangata Bikash Kendra (Center advocating for the rights of people with disabilities). He is a teacher by profession and runs media programs for people with disabilities in Radio Parivartan, Kapilvastu. Oriram has a visual disability (blind) and is helping the government to build inclusive policies, making local and provincial bodies accountable for supporting PwDs. Oriram Chaurasiya's work as the President of Lumbini Apangata Bikash Kendra and his contributions through Radio Parivartan are making a substantial impact in promoting inclusivity, raising awareness, and advocating for the rights of people with disabilities in Kapilvastu and beyond.
Mentors from Madhesh
Pachhu Majhi, Sarlahi
Hailing from Sarlahi, Pachhu Majhi stands as a prominent leader and ardent champion of human rights within the Madhesh Province. As a member of the Musahar (Dalit) community, his unwavering commitment has been a guiding light for decades, dedicated to empowering his fellow community members and ensuring their access to fundamental human rights. His tireless efforts have been instrumental in facilitating their journey towards securing essential pillars of citizenship, education, land rights, and personal security. Pachhu Majhi's indomitable spirit continues to pave the way for positive change in the lives of those he serves, embodying the essence of resilience and progress within his community.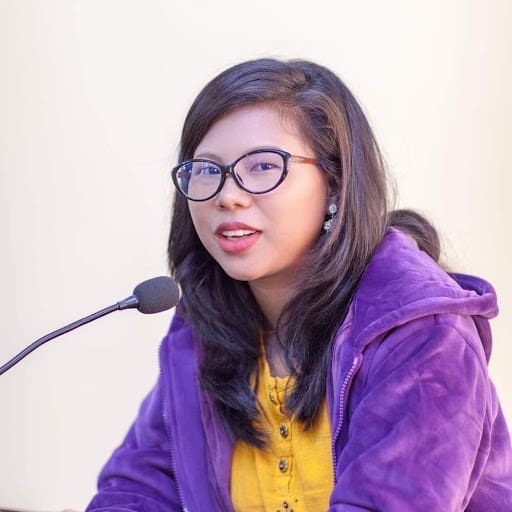 Pabitra Majhi, Sarlahi
Pabitra Majhi, a visionary feminist, social activist, and dedicated educationist from Sarlahi, is a true force for empowerment within her communities. At the heart of her mission lies the unwavering commitment to uplift women and girls, and her remarkable journey is a testament to this dedication. As the founder of Saahasi Nepal, a groundbreaking NGO with a mission to enhance the socio-economic well-being of individuals, with a particular focus on women, Pabitra Majhi has been a catalyst for transformative change.
With an entrepreneurial spirit, she brings innovative solutions to the forefront, harnessing the power of advocacy and her innate problem-solving abilities. Pabitra Majhi is not just a leader; she is a driving force, an advocate for equity, and a beacon of hope for those striving for a brighter, more inclusive future. Her work resonates as a powerful testament to the profound impact one individual can have on the lives of many, especially in the pursuit of gender equality and community development.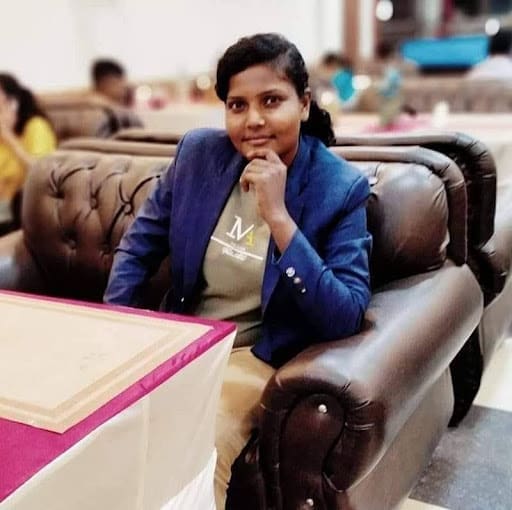 Salita Sada, Saptari
Salita Sada is a distinguished women leader of Madhesh province who comes from Saptari, Nepal. She belongs to the Musahar community and is a Dalit rights activist. She is one of the rare and proud stories of Madhesh, a woman who has been able to position herself in the high ranks of government through determination, hard work, and fighting spirit by knocking off patriarchy, discrimination, and injustice.
Through the program, our mentor group received capacity building training with professional mentoring tools and techniques. This has built a solid pool of mentors, a local expertise, in Lumbini and Madhesh province who can drive the movements and coaching approach. We are now excited to launch the second cohort of the leadership coaching group in these provinces and expanding this pool to build local knowledge resources in each region.