As we establish new meaningful connections in Lumbini Province through The Asia Foundation for Local Impact Makers and Civic Actors through the USAID– Civil Society and Media Program. We are excited to share these connections with our Impact Hub Kathmandu network with hopes of recognizing civic leaders from Kapilvastu, their valuable work and leading them your way for collaborations and opportunities to scale, advance and promote their art of labour.
Dila Kumari Karki
Dila was once confined between the four walls of her house after she lost 80% of her vision as a teenager, leading her to drop out from school. Through the Lumbini Apangata Bikas Kendra in Kapilvastu that advocates for the rights of people with disability, she once again found her voice to claim her space in the society. Dila shares that coping with her disability was a huge challenge to accept her new reality but she started gaining confidence through her engagement with the kendra and was inspired by the individuals she met there to embrace her disability and overcome her fears. Today, Dila advocates for the rights of young children and youth with disabilities and has continued to complete her education. Most importantly, she understands that culturally in the remote parts of Kapilvastu, children with disabilities are a subject of taboo and hidden in their homes, stripping them of their right to education and a bright future. She dreams and aims to make education accessible to people with disabilities.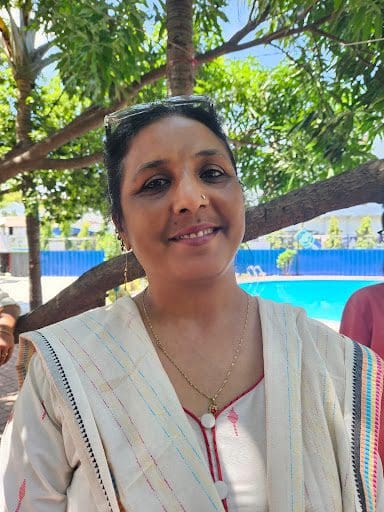 Kanij Rangrej Fatma
Kanij, is a powerhouse of resilience and courage and works as a voice of historically marginalized communities. As a gender bSet featured imageased violence survivor herself she advocates for women's rights  in muslim communities in Kapilvastu. Kanij has founded and runs Muslim Sashaktikaran Kendra / Muslim Empowerment Center that aims to empower muslim communities with knowledge and skills to lead a dignified life. She prepares women and youth for various employment opportunities, advocates for Sexual and Reproductive Health Rights and the adoption of family planning and ensures accessibility of vulnerable individuals to their legal rights. A single mother, Kanij also runs a small cosmetic shop in her community through the generous support of MAHURI Home, a human rights organization. Although Kanij does not have a physical space for her NGO, the shop serves as a safe point for her to meet different people, especially women  to learn about their rights. An active learner, she is most excited to learn about different ways to fundraise and enhance her digital capacity. She is currently seeking to expand her network to collaborate and raise funds for her cause.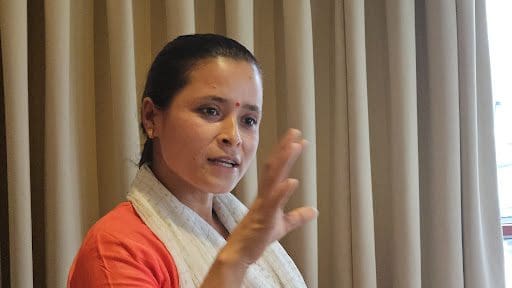 Nirmala Nepali 
Nirmala is Deputy Chairperson of the Grameen Bikas ka Lagi Samjik Tatha Sanskritik Sahayog Samaj, a social organization in Kapilvastu established in 2068 B.S that advocates for human rights in Nepal. Nirmala is passionate about helping justice reach to those in need and provide the access to legal and civil rights to those who've been suppressed, marginalized and cornered and facing injustice. Nirmala works with her team to advocate on behalf of the suppressed against community violence and for human rights, equality and justice.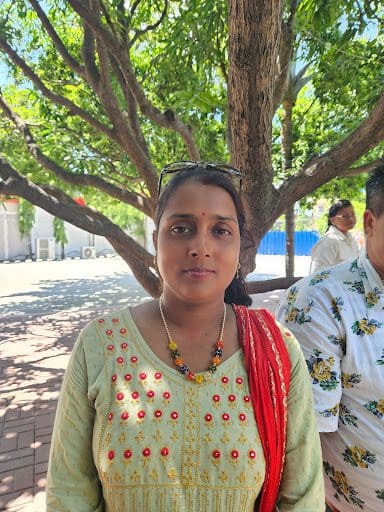 Suchita Srivastav
Suchita is a teacher by profession and a disability rights activist.. As a person with disability herself, Suchita actively leads the advocacy events and campaigns run by Lumbini Apangata Bikas Kendra as the treasurer in the organization. Her campaigns and advocacy have supported people with disability in Kapilbastu to access medical treatment assistance, assistive devices and scholarship for education. A larger part of her advocacy is to enable independent mobility of people with disability by making assistive devices like white canes, wheelchairs, mobility scooters, crutches and prosthetic limbs available and accessible. A dreamer-doer, she is actively seeking to build connections to advocate at a larger scale and create employment opportunities for people with disability in Kapilbastu.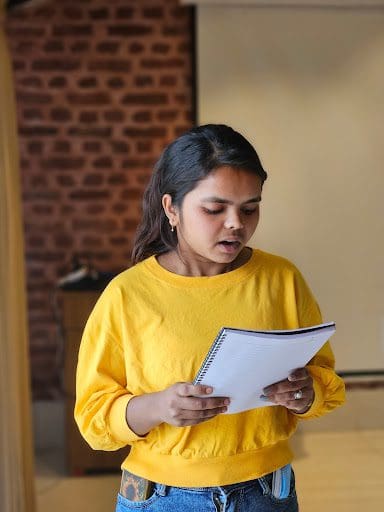 Pushpa Verma
Pushpa is currently pursuing her Bachelors in education. Currently a part of Lumbini Apangata Bikas Kendra, Pushpa previously had a physical disability and through the support and encouragement of the organization, she has been actively advocating for the rights of people with disability in Kapilbastu. Pushpa is a civic actor in the making, eager to learn new things.
Do any of our leaders strike a chord with what you do that can help them advance and scale their work? Or maybe you have opportunities for them to champion their cause through collaborations, media coverage and capacity building?
Reach out to us to establish connections that matter!