As we enter into a new year of growth and transformation this 2023, Impact Hub Kathmandu is really excited to announce our new leadership structure. Our team and board members collectively reflected on the achievements and responsibilities that each played to keep this community-led Hub running and vibrant. It organically emerged that we required leadership from within the organization, those who have grown together through thick and thin, and embrace the ethos, values and spirit of the Hub. We welcome aboard the new leadership team Padmakshi Rana as the Executive Director and Aarati Joshi, as the Deputy Director of Impact Hub Kathmandu. Here, the duo share their hopes and aspirations as we embark on this new chapter!
What is the vision you are hoping for the Impact Hub Kathmandu as new Executive Director?
For me these past four years with the Hub are full of learning, unlearning, integrating and always being inspired by our amazing entrepreneurs, makers, members and stakeholders. A sense of belonging, resilience and our collective vision together with joining the Impact Hub Network in 2022 is what helped us navigate the enormous uncertainties of the past. As we eagerly continue our work, I am excited to see what we can build and achieve together.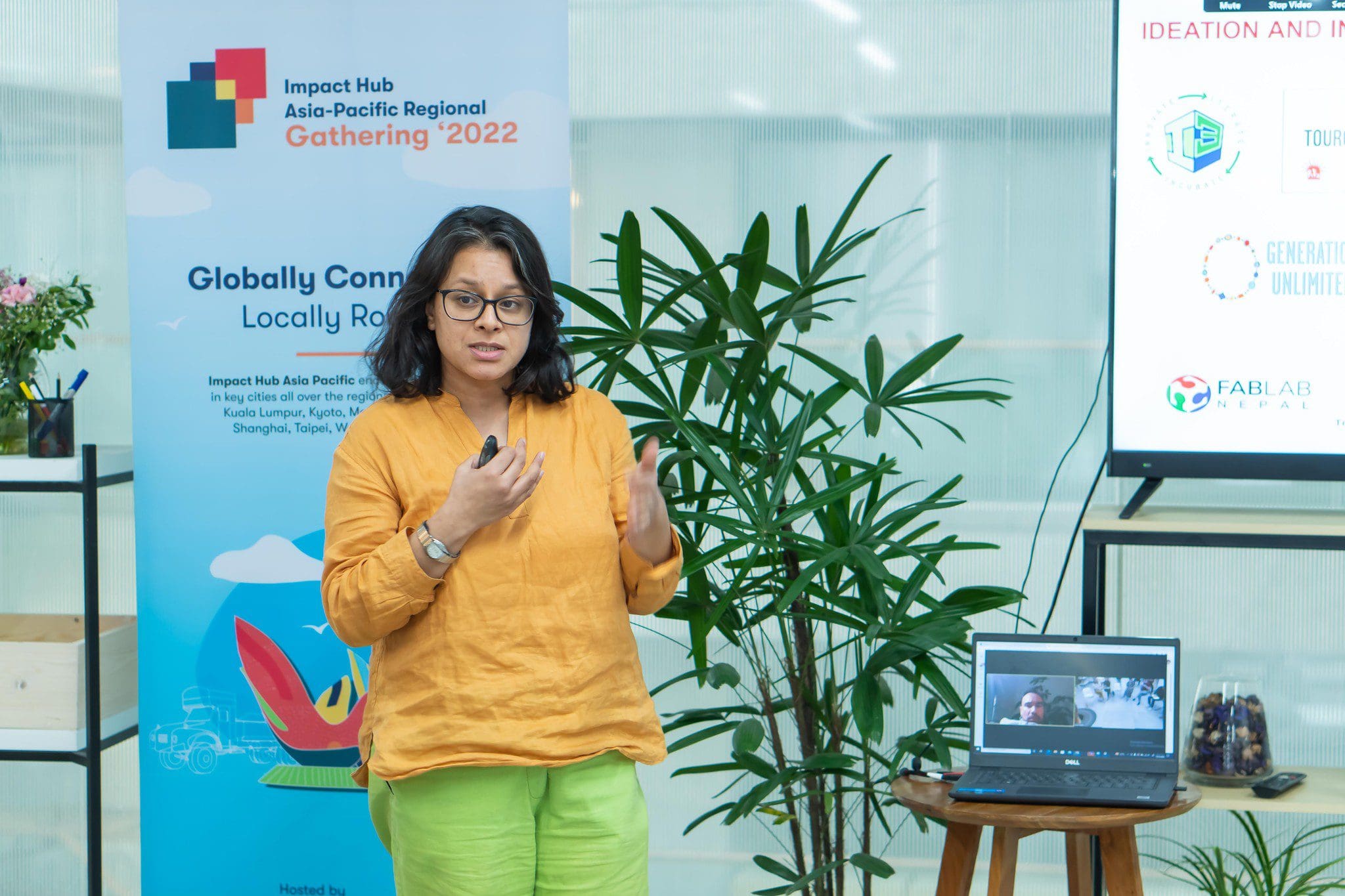 Reflecting on our accomplishments and challenges till date, I believe we need to continue amplifying our impact in the field of sustainability and innovation. Observing the needs of the community around us, reimagining and redesigning initiatives and interventions that focus on circular business models, diversity, equity and inclusion, and technical transformations is incredibly important. This will be our focus for this year and beyond. 
To be able to realise this vision, our emphasis will be on the well being of the team, experiences to rejuvenate ourselves and having fun while co-creating solutions for and with our community. I am fortunate to walk into 2023 with an incredible team that has the drive, enthusiasm, and passion to continue generating increased impact and innovative pathways to support diverse communities in Nepal.
As the Executive Director, I will continue to oversee programs (my first love!) but transition towards strategic partnership building, Hub development and growth locally, regionally and globally. Aarati and I will co-lead the Hub.

Padmakshi Rana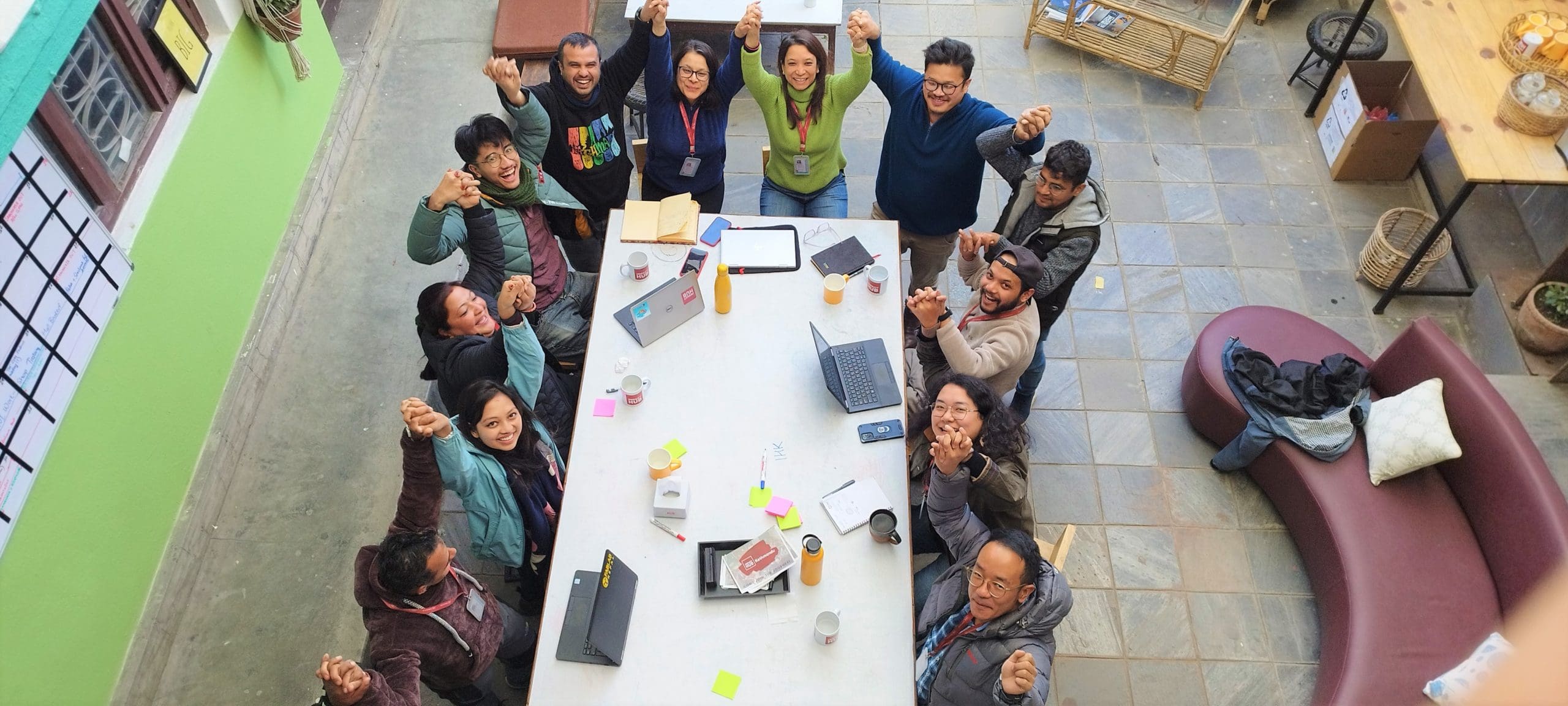 My vision is to continue to make our Hub an enriching space for knowledge building, experimenting with new ideas, and growth. As co-lead, my focus will be on strengthening financial sustainability, ensuring greater transparency and accountability, and creating a safe environment for work. We are also deliberately focusing on sustainable initiatives at work, accessibility and inclusivity, as core values to magnify the impact with our resources!

Aarati Joshi