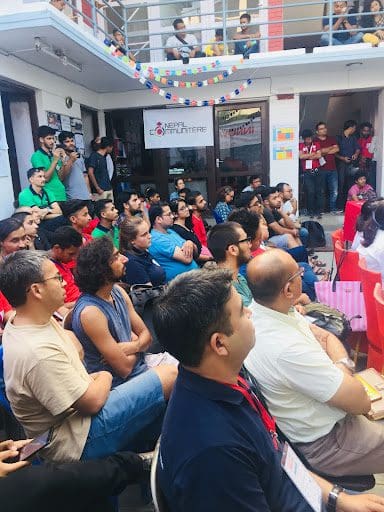 Nepal Communitere became an officially registered Nepali not-for-profit organization 6 years ago on December 31, 2015 under the premise that a disaster can be a catalyst for innovation. Through that vision, we accomplished immense success within our small hub in Pulchowk. On our sixth year anniversary, we are now joining a global network of over 100 like-minded hubs as the official Impact Hub Kathmandu! All we can say is WOW… What started as an exploratory conversation with the amazing Beate Weinzinger, Growth Lead at the Impact Hub Network back in April, has resulted in Kathmandu hosting Nepal's first Impact Hub today.
To honor our story of origin, we're going to take a moment to reflect and celebrate all our wonderful accomplishments over the past 6 years.
2 Kathmandu Mini Maker Faires
We hosted two amazing Kathmandu Mini Maker Faires in 2016 and 2018 bringing together over 60 Nepali makers and loads of international makers to co-create innovative solutions. We hosted the very first Humanitarian Maker Faire with the challenge to "Design the Future" for education and health. Our 2018 Maker Faire seeded the idea that maybe Nepal is ready for its first fully equipped Fab Lab.
Launch of Fab Lab Nepal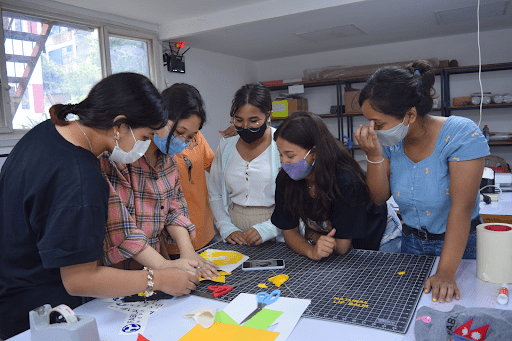 It took us over two years to finally usher in Fab Lab Nepal in March 2021with loads of state-of-the-art digital fabrication equipment based in our inclusive and wheelchair accessible hub. Now community members, entrepreneurs, innovators, designers, and even students can get their hands on 3D Printers, CNC cutters, digital embroidery machines, vinyl cutters and loads more. They also get support from our stellar and skilled Fab Lab team. This had to be the most challenging and painful process ever to get the necessary government approvals to import all this equipment without being a private industry or a university. Partners such as Field Ready Nepal and MIT's Center for Bits and Atoms along with Fab Foundation are helping us to bridge the digital divide.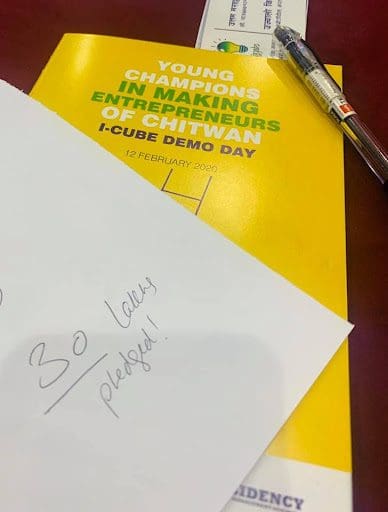 Establishing the I-Cube Business Incubation Program AND…Seed Funding!
Over the years, we've supported nearly 100 different startups, initiatives and campaigns through our co-working space. Providing a collective environment for changemakers to organically build partnerships and use one another as thought partners to strengthen their bold ideas was powerful, but not enough. The ask from our users was, "We need business support services. We need some simple tools and skills to convert our ideas into sustainable startups." This is when Nepal's entrepreneurship ecosystem also recognized this gap, and we were able to launch the I-Cube Business Incubation Program. Our success includes…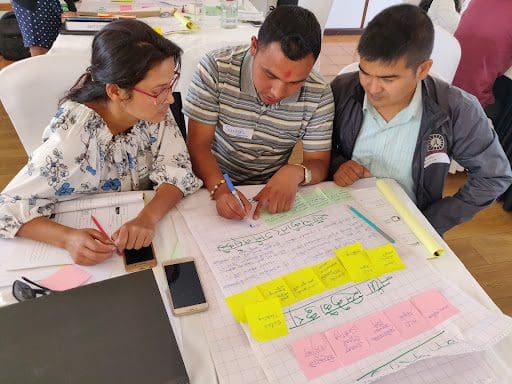 Incubating over 32 Nepali startups and SMEs across 5 cohorts
Raising NPR 63 Lakhs in seed funding for 6 I-Cube incubated startups by launching a seed fund
Engaging 30 investors across 2 years, out of which 7 (23%) are female investors as well as partnering with local banks to provide SME loans
Approximately 50 new jobs created by our I-Cube companies
31 international and local business experts and mentors engaged
Building A Stellar Team
From the hard work of a troop of committed international and Nepali volunteers we now have a solid team of 10 stellar team members. Our team is much like our co-workers and incubation startups. They are driven and dynamic and unleash their potential growing tremendously. Some outgrow our safe space to try, fail, learn, unlearn and relearn – and some are addicted and stay on to evolve alongside us. We are grateful to every single heart and soul that has contributed to this legacy.
From Maybe Shutting Down to Becoming Impact Hub KTM
Covid-19 was hard on so many levels. In 2020, we were forced to rethink our sustainability model and wonder how and if we can survive in the Nepali ecosystem. Are we even necessary or relevant anymore? We went to our community and there was a strong YES – we are needed and it was critical we find a way to stay afloat. And we did… new partners such as ICIMOD and The Asia Foundation Nepal had some wonderful new projects for us to deliver incubation for tourism and agricultural enterprises and provide leadership coaching for female Deputy Mayors.   
So here we are embarking on this exciting new chapter. Immense gratitude to the entire community for being a part of this legacy. Here we come 2022 as Impact Hub Kathmandu!