I was having lunch with my colleagues in 'The Yak Box' cafe (revamped Cargo cafe) at Nepal Communitere when I got to chit-chat with our new co-working tenant: Pratiksha Pandey, CEO of Smart Cheli, and her team. They have been a part of our NC community since January 2021 and we often see them organizing cool STEM workshops with young girls in the coworking space. Curious, I sat down with Pratiksha and her team during lunch to learn about the work they do for young girls!
1.Can you share briefly about your organization Smart Cheli?
Smart Cheli is a social enterprise working with the aim to create gender equity in this digital world through STEM education. STEM basically means Science, Technology, Engineering, and Mathematics which is an approach to learning and development that integrates these four important aspects that foster problem-solving skills. The team provides mentorship and STEM-based workshops and training to young school girls. In Nepal, only 26% of women are in the STEM field. Since my college days as a student of electronics and communications engineering, the sparse number of girls in my class was noticeable and aloof. There were only three girls in the program. Furthermore, my friends from the engineering sector also shared the same experience with very few girls in their class. There exists a gender stereotype that women are less capable in STEM, although in reality, women who are pursuing these subjects seem to be doing amazing. So, that is what motivated me and Sulata Dhakal, structural engineer and co-founder at Smart Cheli together to establish this enterprise in 2020. Our team now comprises 9 amazing, young, and energetic people including mentors, volunteers, and educators already.
"In most fields of STEM, there are only a few women representations which have created a huge gender gap. One of the things we can do to balance this gender gap is by encouraging young girls in STEM through various STEM-based workshops."
We focus on providing technical education to girls starting from middle school and enable them to learn the skills from a very young age. For this, we have been providing a STEM-based workshop and mentorship program to kids starting from the age of 9 years so they feel capable and confident to choose technical education in the future. We provide STEM education to girls from both public and private schools. In the last 10 months, Smart Cheli has trained more than 130 girls from different parts and provinces of Nepal.
2. What is your vision for Smart Cheli?
We envision developing STEM skill sets of young girls by providing mentorship and STEM based practical workshops. Our dream is to grow and strengthen our workshop delivery beyond Kathmandu. One of our key objectives through these skills-building is to make the girls financially stable and empower them in the long run. Our workshops are not just focused on teaching STEM skills but life skills for problem-solving, critical thinking, technical and leadership skills. We have been organizing mentorship and awareness programs in various schools regarding critical needs of today's digital world: cybersecurity, internet information access, coding workshops.
3. How do you feel about being a co-worker and community member at Nepal Communitere ?
There are a lot of things that we loved about this place, mostly being able to work in this fun space as well as meet a network of like minded people.We naturally felt a sense of vibrant collaborative community when we first came to check this space with Rachana. We not only got a like minded community but also extra support, motivation and community-wide encouragement in work that we do. We are planning to launch an event called Innovate HER, where we found a wonderful way to collaborate with Communitere and FabLab Nepal. When I shared about Smart Cheli to Bahar for the first time, she jumped with joy to send her daughter Zoya for workshops and it was so motivating! Like Nepal Communitere, we're also a female-led organization and we naturally feel connected and inspired to further our work in this space. We doubt if this kind of support and encouragement for startups is received anywhere else in rented space. We also want to roll out our STEM workshops and training through a partnership with FabLab Nepal at Nepal Communitere.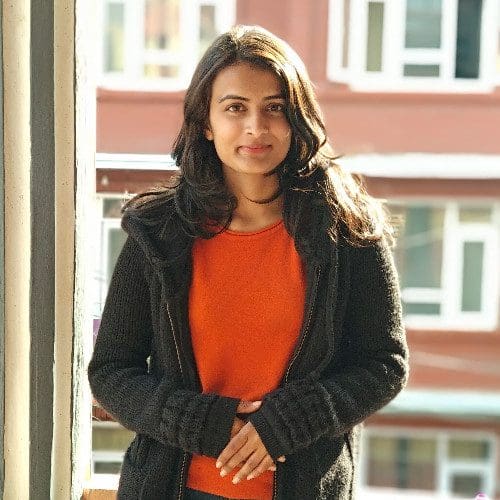 We feel super grateful and happy to be part of this wonderful and supportive community at Nepal Communitere. We're meeting amazing people from various backgrounds and sharing our ideas with each other. The Communitere team has been genuinely helping us from networking to set up for our big event called 'Innovate HER' that we plan to launch soon after lockdown!

–Pratiksha Pandey, CEO Smart Cheli
4. What is next for Smart Cheli?
We're soon launching a one-day program event called 'Innovate HER' at Nepal Communitere space where women from the Science and Tech field will be showcasing their prototypes, products, and services. We will have tech startups, projects, and initiatives led by women showcased in the stalls and have a networking event. We're excited to leverage FabLab Nepal for the program in order to help the audience recognize and bridge the academic-work gap in the technical sector, build a strong network of female leaders in tech making a platform for them to share stories and take inspiration from. So watch out and follow Smart Cheli for updates on the event and workshops. We also have some simple coding workshops for kids at home in this lockdown!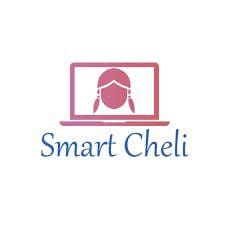 For more info or partnerships with Smart Cheli contact:
Email: [email protected]
Facebook Link – https://www.facebook.com/smartcheli/
Event pagelink: Innovate HER
Insta Link: https://www.instagram.com/smartcheli/