WAKE International in collaboration with Impact Hub Kathmandu, successfully organized the long-awaited program: Tech2Empower Impact Challenge Nepal this April 2023! Through the program, 6 Women-led social enterprises of Nepal and 85 female students from Kathmandu University received intensive coaching, mentoring and interactive learning exchange opportunity with 23 tech Advisors, coming from different top tech companies of the world like Apple, Google, LinkedIn, US Federal Reserve, McKinsey and more! For Impact Hub Kathmandu, being a local host and implementation partner for such a program is an honor for us, as we channeled this invaluable global exchange for our local young women entrepreneurs and students!
Tech2Empower is an initiative of WAKE, an NGO based in San Francisco, California, that has supported 275+ social impact organizations and directly trained, coached, and mentored over 1,380 leaders and students from 11 countries and 25 U.S. states and this being the first of its time in Nepal! Through Tech2Empower, WAKE supports change-makers by connecting technology experts to women leaders in the NGO sector, social entrepreneurs and to girls' schools. Tech2Empower brought a delegation of volunteer advisors from top technology companies to Kathmandu for a week of training, hands-on consultancy for impact projects, mentoring activities, a tech and career fair for university women, and cultural and networking events. The program started from April 24th to April 28th and the first three days were dedicated to the Impact Challenge: a three-day immersive and intensive learning program for social enterprises with their Tech advisors hosted at Maya Manor Boutique. The program wrapped up on April 28th, we hosted the 'University Day for Women' where Tech advisors provided workshops, coaching and exchange with students at Kathmandu University!
The teams of volunteer Advisors provided hands-on project work, feedback, mentoring and training on technology tools and platforms to our 6 female social enterprises through collaborative coaching and site visits. Meet our 6 female social enterprises of the program: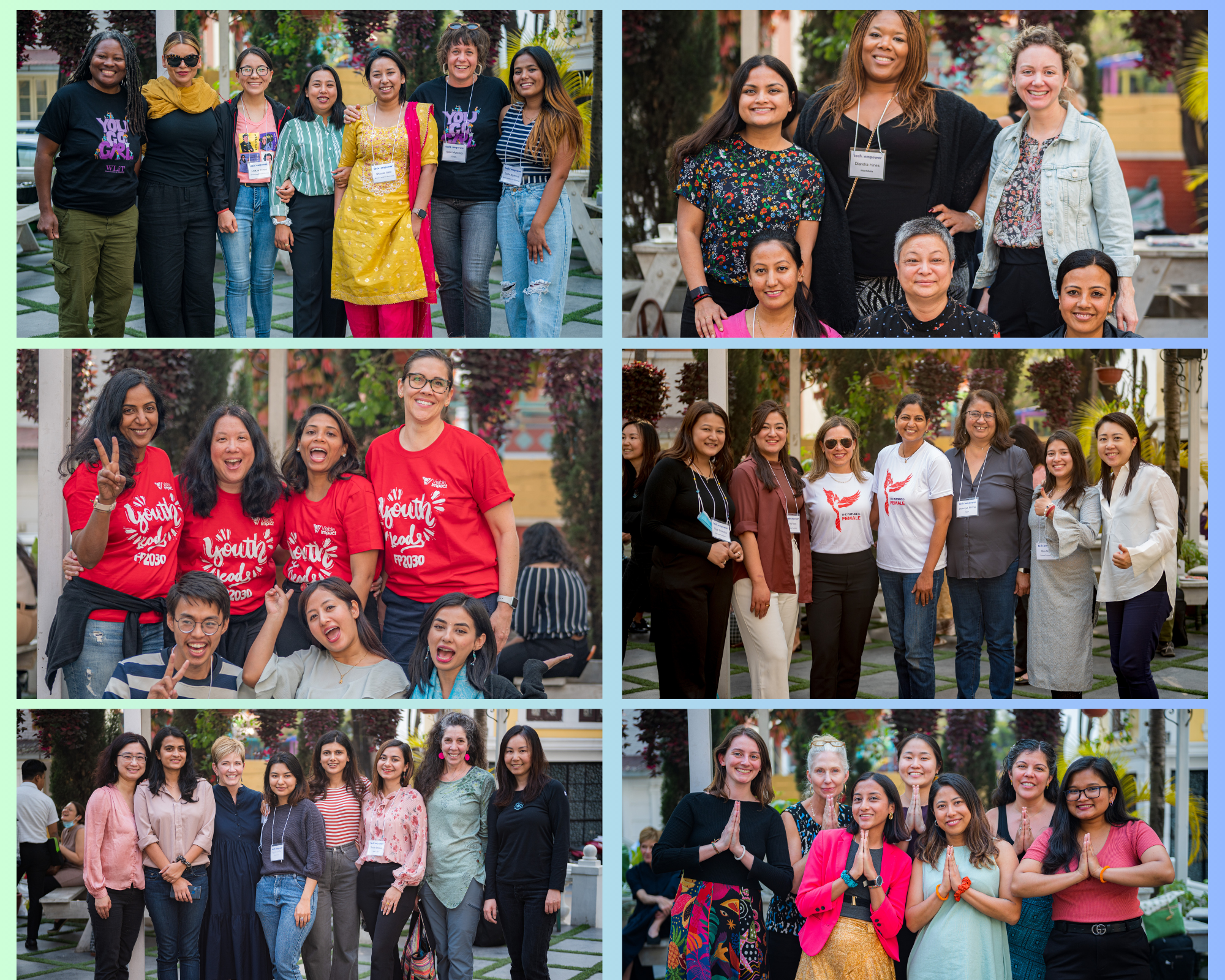 6 Female Social Enteprises (Participants) with their tech advisors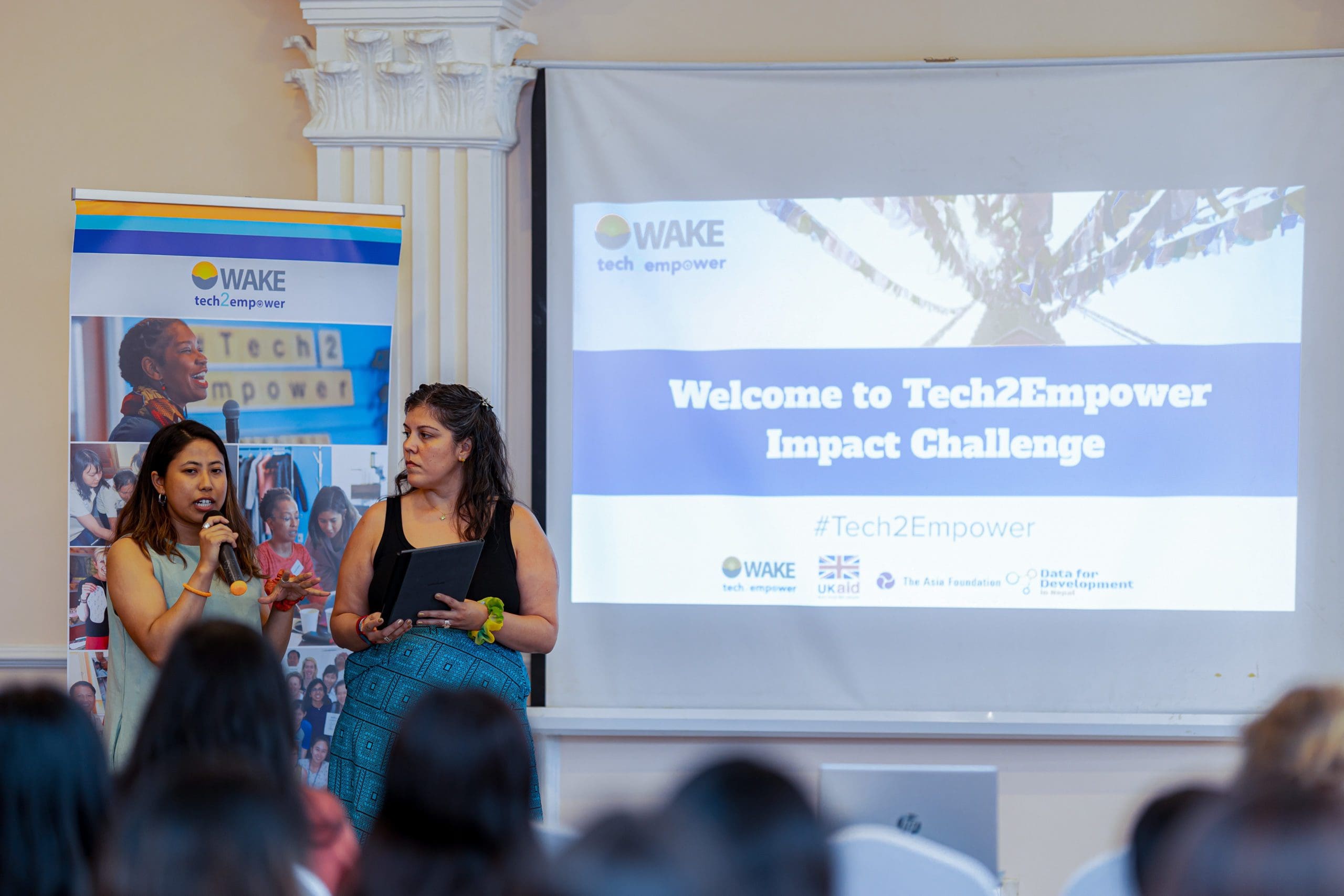 Each social enterprise selected for the Impact Challenge was matched with a team of Advisors with skills to support its proposed project. Participants had the opportunity to acquire new tech skills, discover and discuss new tools for companies, their tech projects, social media management, branding and marketing, database management and data analysis for business decisions. The teams benefited from the expertise and collaborative work on their project of choice, while also contributing to a deeper understanding of their cause and geographic region and gaining allies.
On Friday, we organized the Tech2Empower 'Day for University Women' at Kathmandu University where more than 85 female students participated in various workshops such as using Canva, Communications, Career in STEM etc. 
Following the program, advisors and our social enterprises will now collaborate virtually for a few hours each week including a one-hour weekly team meeting and individual work to drive results and impact for the most meaningful outcomes! We cannot wait to see what this collaboration unfolds!
For similar collaborations or partnerships to create impact in Nepal, contact us at [email protected] or [email protected]!