We at Impact Hub Kathmandu are housing more than 10 entrepreneurs at our hub's coworking space right now! This is one of key reasons that keeps our hub buzzing, lively, and vibrant. Hosting a diverse group of passionate and driven people, with different backgrounds and sectors is truly rewarding and inspiring! This month we're proud to introduce you to one of such hustlers who has been part of our coworking community for almost two years! Bhawana Adhikari, a young female entrepreneur from Lamjung, is found working in her passion project from a small cozy room at our hub and playing with the plants and garden spaces! She runs a farm consulting company in Nepal, called Farm Eat, which is truly such a unique avenue to agriculture and farming in Nepal! In my conversation with Bhawana, she shares her story of being a women entrepreneur in this unique intersection of farming and designing and the context of women in agriculture in Nepal!
Can you tell a bit about yourself and Farm Eat? 
Farm Eat is a for-profit farm consulting and garden designing company. We were established in 2019 with the objective of consulting farms, designing gardens, and promoting underused edibles of Nepal. We have however now grown to commercial farm consulting on a need basis as well.  We also consult for making edible farms, orchards, beautification, theme gardening and designing landscapes for hotels and resorts. We design integrated farms, food gardens, and seasonal vegetables. We also provide consulting on disease and pests that affect farms. Our vision is to ensure there is no food insecurity and no food waste and maximize the use of our diverse local edibles from Nepal. The 3 kinds of farms we work with are seasonal farms, lifestyle farms, and landscaping designing (for farms). We started small but now we've upscaled and worked with different segments of clients, from small household-based farmers to large commercial farmers from west Pokhara, Chitwan to East Sindhupalchowk as well as in Sikkim, India.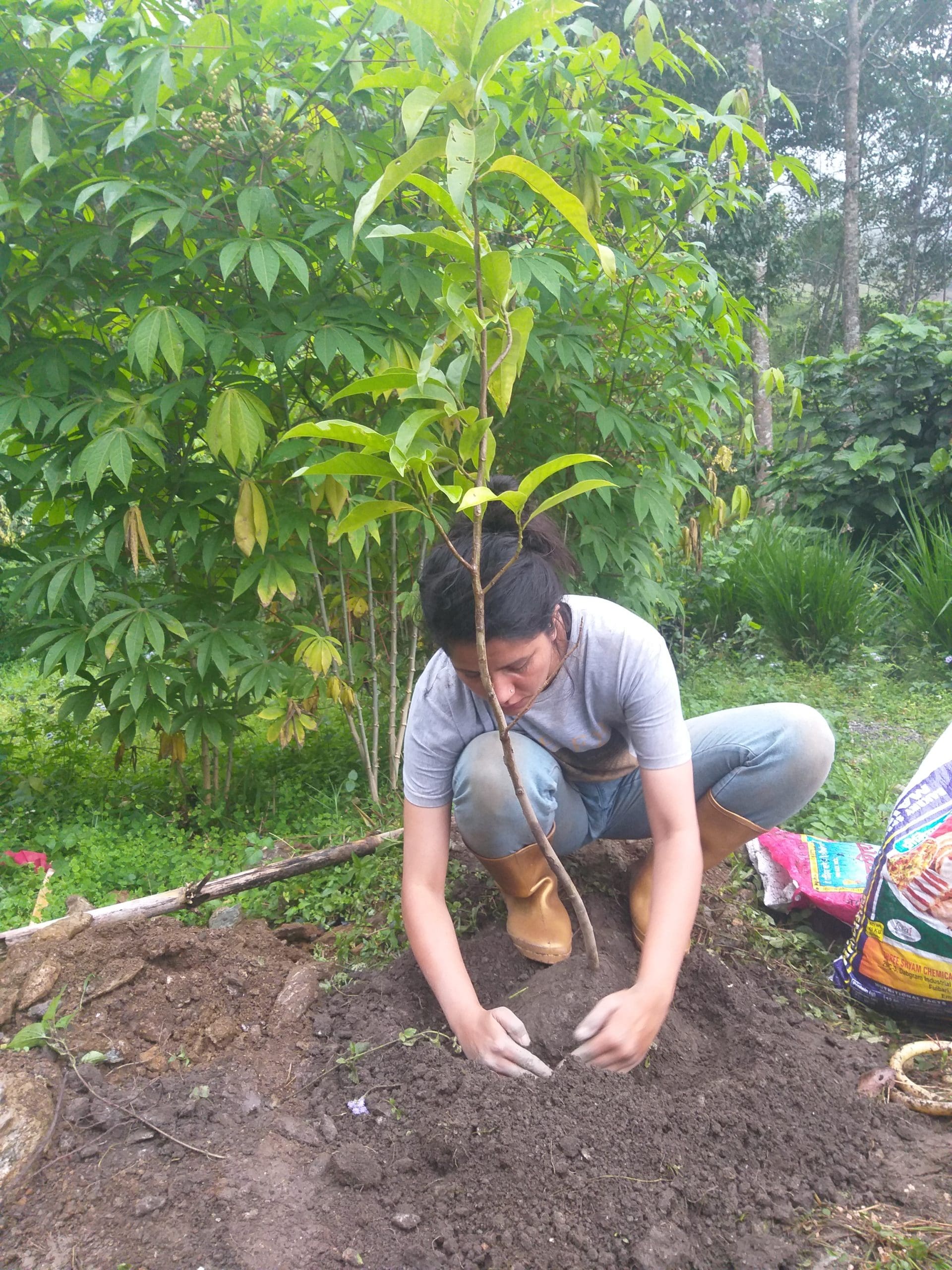 What led you to be one?
I have a very childhood story behind this. I was always into plants and plant science, and I loved exploring the food system, food kinds, food sources and how it affects the environment as well as our health. When I traveled and explored to different places of Nepal in my past NGO work, I was even more curious and eager to start this project. I did a lot of research around farms, volunteered in farms in different landscapes, and worked as a freelance consultant. Now I advise even around plantation crop calendars, seeds selection and management, propagations, pest disease, terrace design, habitat, edible garden, landscape designing. In Nepal, we have around 2400 edible species of herbs and vegetables but right now, we normally are eating around barely 50 kinds of edibles. My personal vision is that these local plants of Nepal should be included in our everyday diet, diversify food on our platter and promote local edibles. This in larger scale, doesn't just have a positive effect on our health and environment but also would support local farmers.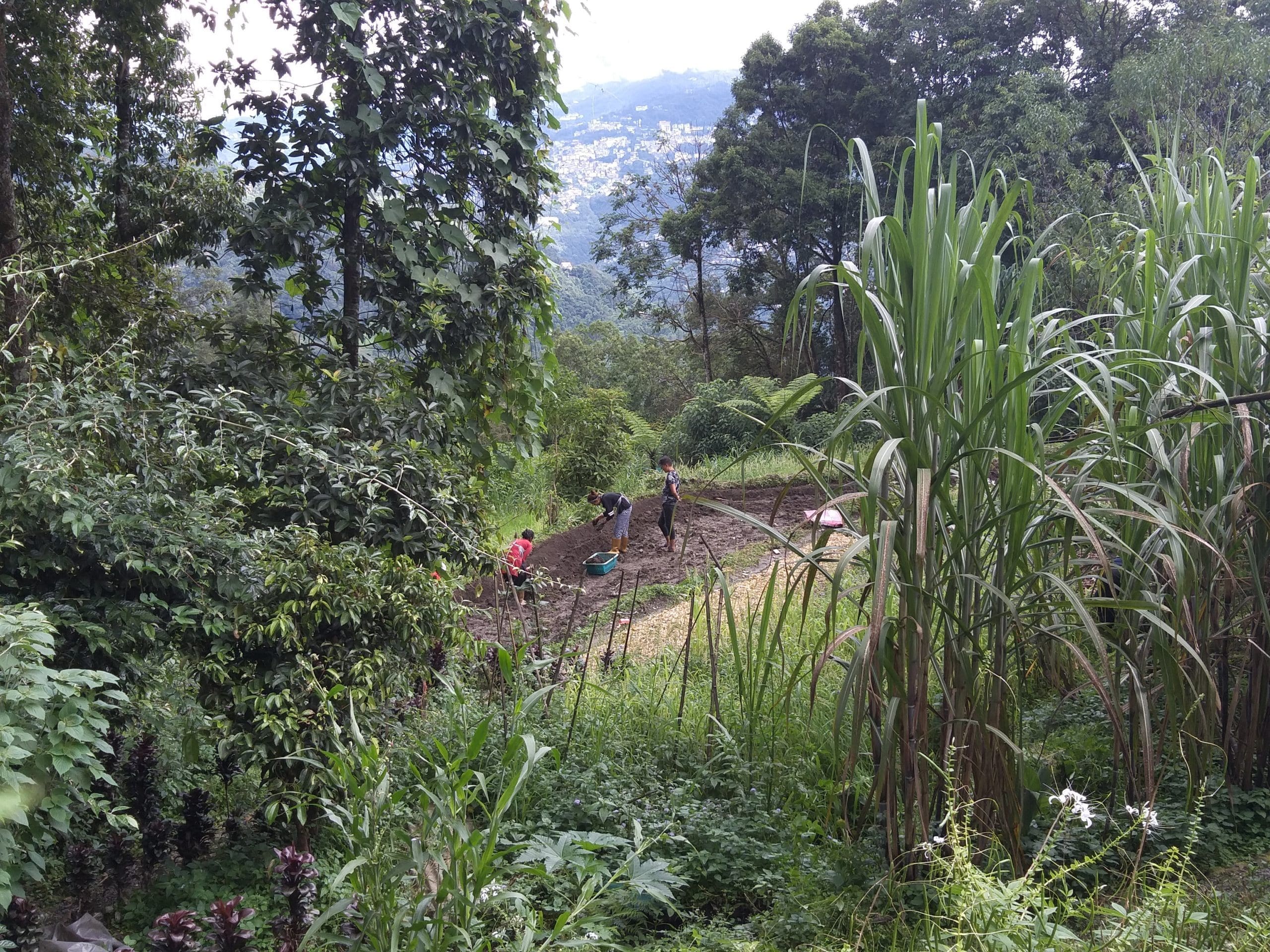 What's your view on farming business in Nepal and women's involvement?
The agricultural sector of Nepal actually has a lot of scope and it's great to witness that it's developing with efforts from government, people and organizations. It's great that there are more young people in Nepal who want to go into commercial farming. Specifically sharing from my experience, there is huge scope for farm consulting. Of course, creativity, passion and knowledge come together. There is an increase in women's participation in farming and agriculture in Nepal however, there are definitely a lot of challenges including family-based farming, health hazards for women in agriculture as majority work as labors, lack of agriculture equipment and input materials etc. We find many commercial agriculture experts in Nepal now but there is lack of experts in farm designing as well as access of experts to the rural community. I want to reach out to all of those women in large and be able to support them. I also am planning to reach out to schools to build green spaces in community school gardens, promote Nepal's native plants. Public schools have big spaces, and it can be good use of the space as well as pleasant environment for students.
Bhawana is writing a book called- Underused Edibles of Nepal.
How did you find out about Impact Hub Kathmandu and how has your journey been being one of the tenants since 2021?
I saw the Impact Hub board while passing by Pulchowk area and got to know that it provides coworking spaces as well. I feel so comfortable in Impact Hub coworking space. I love the community, friendly environment and good facility. The whole space feels so accessible and most importantly, I feel safe!
If you're interested to design your own farm or garden spaces or need farm consulting reach out to Bhawana!
Email- [email protected] 
Instagram: underused_edibles_of_nepal