Indeed, decisions aren't carved on stones!
We at Nepal Communitere just like everyone else are deeply rethinking our entire existence, purpose and structure as it fits within the Covid-19 crisis. Along with the startups we are committed to supporting, we too are feeling the tsunami of economic impacts. Nepal Communitere was considering relocating to a smaller site, but realized we needed to consult with all of you to ask "Do we still need a community-based innovation hub? Why? If so, How can we save our hub?" We hosted an open community call with over 30 participants and you all clearly affirmed the value Nepal Communitere's hub provides to individual groups but also the ecosystem at large, filling a unique gap that other stakeholders also need. While we were racking our brains for strategies of how to keep our hub open, support and commitment from our community provided a 'ray of hope' in outlining a way forward.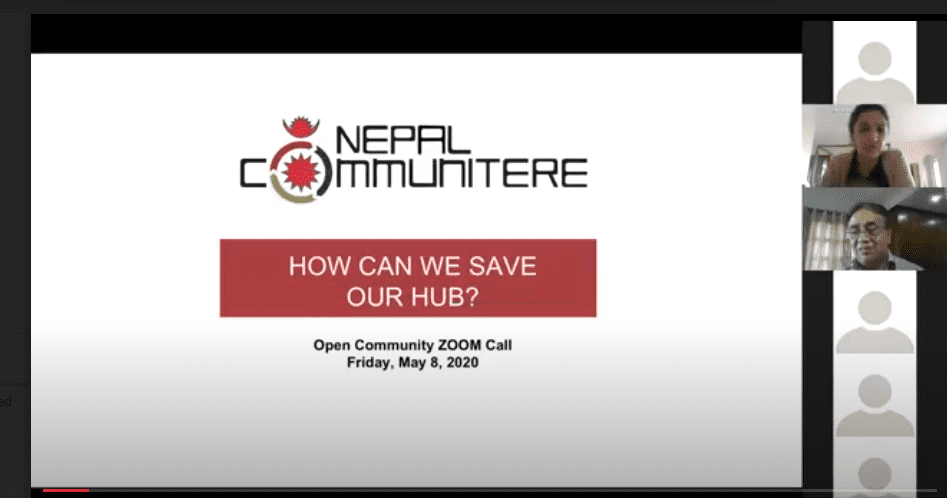 Amidst the confusion and array of thoughts about how to continue operating at this difficult time of economic slowdown, we decided to discuss our challenges openly with our community that has been with us through thick and thin. Despite being a not-for-profit organization, we always aim to be a financially sustainable community hub since our establishment in 2015 and our community space users and partners are our backbone, helping us to successfully operate in such a large space. But our core projects: I-Cube Year 3 cohort and Nepal Fab Lab have now been put on pause until early 2021 because of the pandemic. Holding onto a large site with limited revenue from trainings, workshops, events and co-working seemed challenging! But before making the decision ourselves, we needed to engage with our community to know how it impacts our members if we left the Pulchowk site.
Through our virtual community call focusing on "How can we keep our hub open?" held on Friday, May 8th, we invited our partners, donor organizations, collaborators, ecosystem players, space users, tenants and our team through the Zoom platform to outline some solutions. We brainstormed ideas and gathered insights about the way forward for Nepal Communitere. We asked if our hub needs to change its operating strategy: iterating and adapting to the current crisis. When we asked if continuing as a community hub was necessary, Ram Chandra Parajuli, one of our core tenants shared, "We know the value of Nepal Communitere since we found this perfect workspace for our organization 'Duke of Edinburgh's' program in Nepal after searching for 4-5 months. Communitere is a family-like space whose team and environment genuinely supports collaboration and we're ready to support this space to the best way we can".
Since 2015, we have seen the growth of our community, a stronger ecosystem and together we realized that in this crisis, we need to seek more collaborations and mutually share risks. "I think that currently there are significant potential stakeholders who value the kind of work that this hub does because this kind of interactive environment where we can easily share and discuss ideas is rare. I think it's a vibrant and important space needed in this city and Nepal Communitere can and should move forward," shared Anup Tamang of Biruwa Ventures.
So what have we decided? We are planning to take it slow and remain in Pulchowk for the time being. Our plans are to explore like-minded partners who can co-locate with us, look at how to reduce our internal costs, provide additional services to co-workers that will allow them to also survive this economic crisis, and explore new program opportunities. Through your validation Nepal Communitere will continue supporting a community of bold innovators and changemakers in our ever loved Pulchowk hub!