By: Bahar Kumar
2020 has been a challenging year to say the least, but during this unpredictable time we at Nepal Communitere are discovering new partnerships to leverage our skills and assets in new and exciting ways. In August we launched a project with ICIMOD to explore how our I-Cube incubation program can support innovative Renewable Energy and Energy Efficient solutions for tourism enterprises through the Tourovation Hub. This month, we're launching yet another new collaboration with Women LEAD and The Asia Foundation (TAF) to design a coaching program to build the leadership skills for Nepal's female Deputy Mayors.
Back in 2018 I had the opportunity to attend an intensive coaching training program hosted by Women LEAD where they invited the UK-based Academy of Executive Coaching to help seed a coaching culture here in Nepal. I was hooked and immediately started testing and building my coaching skills with diverse individuals and groups – from our own Nepal Communitere team, I-Cube entrepreneurs, and many Nepali mid-career professionals at embassies, INGOs and bi-lateral organizations. I was curious to see how, or IF, this Western approach would work in Nepal and I was surprised by the transformation that unfolded for many people I had the privilege to coach.
So when TAF launched their South Asia Small Grants Program in the midst of the lockdown in Spring of this year, we jumped on the opportunity to test this coaching model with Nepal's female political leaders. Though Nepal's Constitution has provisioned to have women designated as either Mayor or Deputy Mayor at the local level, our concern is that the participation of women may be largely tokenistic. After all, we only have five female Mayors, with the rest being selected as Deputy Mayors. It is great that women are given a seat at the table, but it can be even more disempowering to be able to do little once you've been given that space. This ultimately limits the ability of women to practice meaningful political leadership. Our vision is to design and pilot a comprehensive leadership coaching program for both urban and rural female Deputy Mayors with the hope that some of them will become elected as Mayors in the upcoming election. A bold call to action!
Something this bold can only be possible with meaningful partnerships with like-minded organizations who complement one another and are equally committed to working towards this vision. We are immensely grateful to collaborate with both Women LEAD and The Asia Foundation. Women Lead brings their experience with the Young Women's Political Leadership Institute and their local network of female political leaders. We're excited to learn and grow with the Women LEAD team through this new partnership.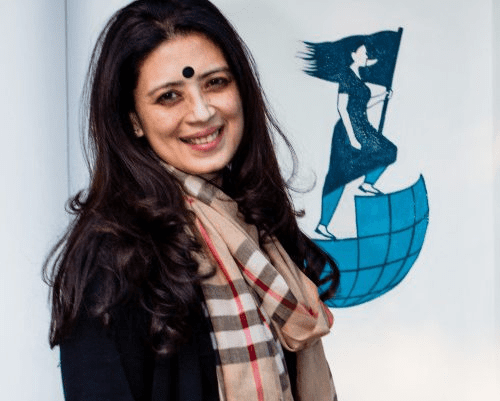 "Engaging and working with women in politics, with our eyes on the next general election is an exciting honour for Women LEAD Nepal. This partnership with Nepal Communitere speaks volume to how we can together practise what we most believe. Equality in decision making is key for a progressive, equitable society and we are going to ensure that we prepare women politicians to aim high!"

Hima Bista, Executive Director, Women Lead Nepal
In true Nepal Communitere style, we're approaching this new initiative with curiosity to use our design-thinking skills to co-create this leadership development program so that it will best meet the needs of these female leaders. We will design, prototype, and test this program – adapting and iterating along the way through ongoing deep feedback from Deputy Mayors themselves. What's most exciting is that we get to start building a pool of skilled quality female Nepali coaches who will provide both 1-1 and small group coaching sessions in Nepali. With the demand for coaching growing in Nepal, we need more coaches to help us adapt these Western coaching tools to fit our cultural context. The main tool for coaches are powerful questions, but we don't have a lexicon of Nepali coaching tools to use. This is what we hope to design and develop through this project. It's what we do best – innovate and iterate!
Finding donor partners such as TAF that truly value pioneering and designing something new is what makes our work possible. Many traditional donor institutions claim they are seeking "innovative" solutions, but rarely do they have the administrative mechanisms to make that possible. TAF is creating space for us to be adaptive and change our activities and work plans based on key learnings and evidence. This agile process is so critical, especially in these unpredictable times, where we're faced with a pandemic, travel restrictions, economic hurdles, and logistical nightmares.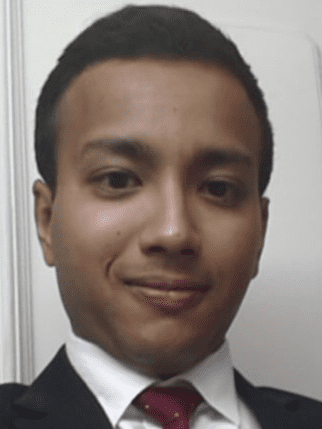 "This small grant investment to strengthen women's leadership is The Asia Foundation's continued commitment to nurture and build on Federal Nepal's inclusive elected representation. It has provided avenues for robust governing reflective of the population, including women across the country at the subnational level. We hope this support provides increased opportunities to further amplify and deepen the leadership roles and responsibilities being practiced by Deputy Mayors across Nepal."

Ashray Bikram Pande, Senior Program Officer, The Asia Foundation, Nepal

Keep an eye out for regular stories and updates on this new and exciting project on our Facebook Page and monthly newsletters. We'll be sharing how these trained coaches are developing new coaching tools and the transformation we're seeing among female Deputy Mayors.
Feel free to contact [email protected] if you're curious to learn more about this project.