By Sagar Shrestha
February is a fabulous month for Impact Hub Kathmandu! Besides being the season of love, this month, we celebrate FabLab's second anniversary. In February 2021, we officially launched FabLab in Nepal and marking its two years in Nepal, we hosted an intimate celebration event on 24th February, Friday 2023 with our fellow FabLab partners, donors, stakeholders and makers to cherish all support and hard work, the primary reason for the successful operation of this community lab.
Since its inception, FabLab Nepal, has been established as a community-based, collaborative workshop space to provide access to modern digital fabrication tools and equipment. Looking back at 2021 now, we see the impact it's been able to create on the country's innovation and entrepreneurship ecosystem and this anniversary event was a testament to the hard work and dedication of its team!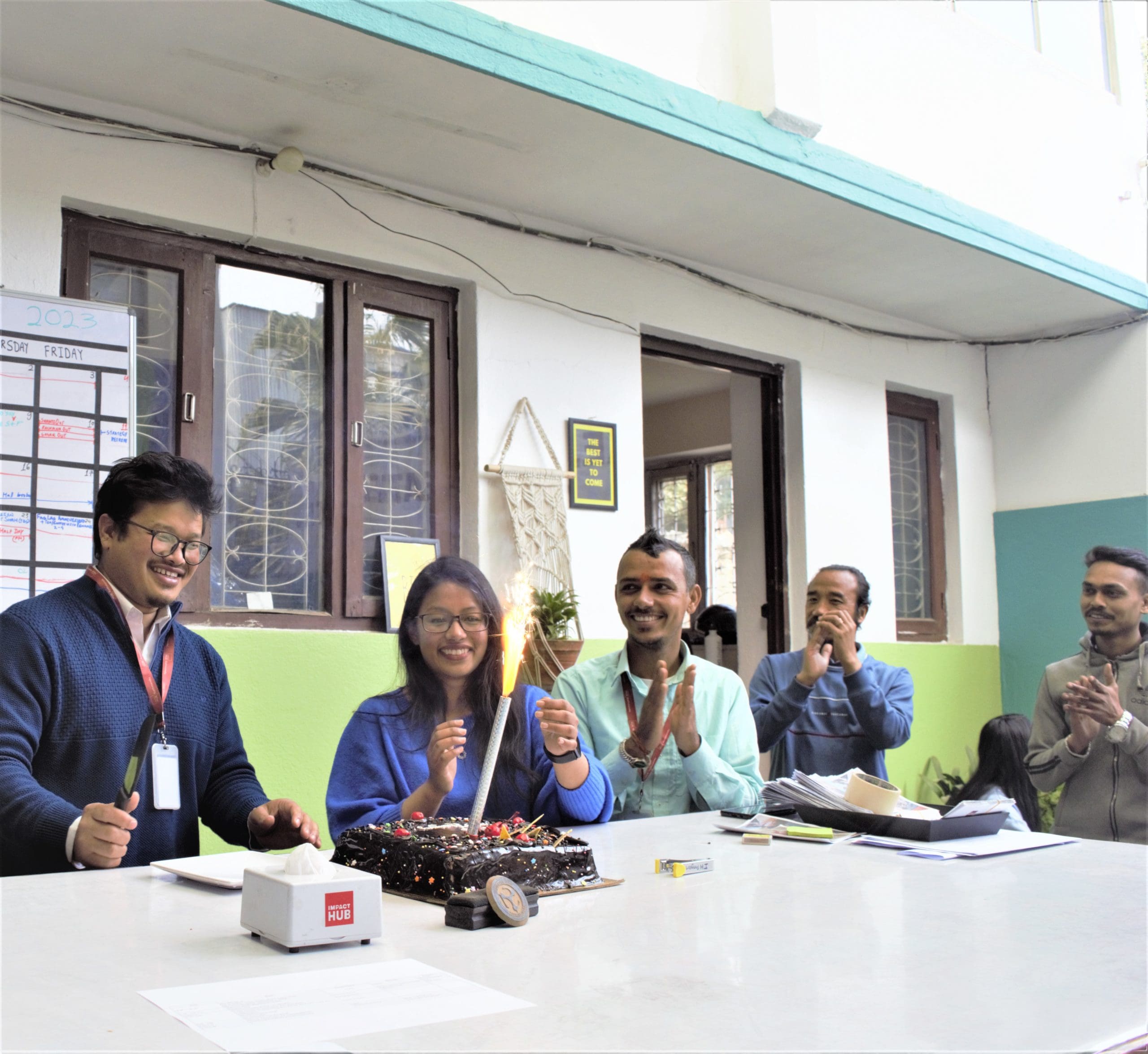 We formally began the program at 2pm with welcoming remarks by Padmakshi Rana, Executive Director of Impact Hub Kathmandu. She highlighted the significance of FabLab Nepal in the country's innovation and entrepreneurship ecosystem. She shared the entire journey of team, the struggles, hard work and many sleepless nights team had to endure while bringing the lab in Nepal, from importing machines to customs paperwork, to operating the lab. She congratulated the team and entire supporting partners for the fabulous work they have done till date with promise that Impact Hub will still continue to do so in the coming days as well.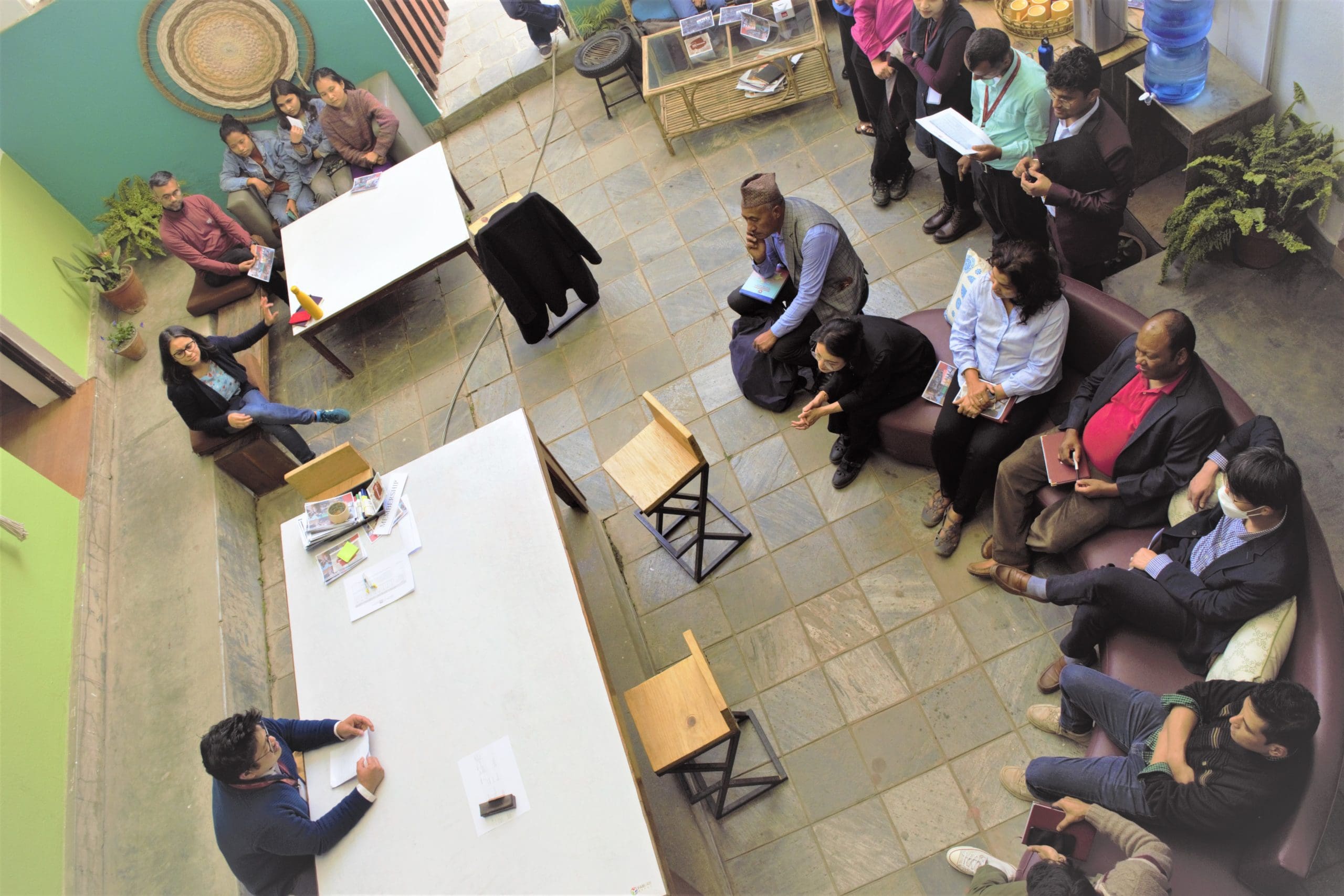 Two Years of Impact
Pallab Shrestha, the Technical Lead of FabLab Nepal, discussed the organization's achievements, future plans, and collaborations. "We champion 'making' as a means of empowering the people of Nepal regardless of their gender, social status, ability or economic means." Pallab highlighted. Over the past two years, 1300 people of diverse age groups, backgrounds and gender have participated in FabLab Nepal's training programs. In addition, more than 90 product-based trainings have been delivered by FabLab Nepal within these two years. We've collaborated with 10 plus donor organizations, including MIT – Massachusetts Institute of Technology, Dassault Systemes, FTL, US Embassy in Nepal, Cambridge University, Little Big Fund,. Furthermore, the lab has built collaborations with more than 10 different institutions including Karkhana Asia, King's College, Kathmandu University and Nepal government bodies involved in art, engineering colleges, business colleges, consulting firms, non-profits, hospitals, and student groups. We're currently working the Sustainable Manufacturing and Environmental Pollution (SMEP) program called 'Plastic Waste Upcycling for Local Housing: Innovation Ecosystem in Nepal', aimed at improving the living conditions of local residents in Nepal by transforming plastic waste into useful housing products for the locals.
Our focus when working for any projects is 'human-centric design approach'. FabLab Nepal has worked on several humanitarian projects, including an initiative with UNDP to make the space accessible using wheelchair ramps. The lab has also collaborated with SIRC to create beautiful designs that solve the problems of patients and occupational therapists. In addition, the lab has worked with HDC for assistive tech, where participants used open-source design to test in the local market and iterate. FabLab Nepal has also worked on Hands Free handles to open taps and doors during COVID, as well as animal welfare projects.

Pallab Shrestha, Technical Lead, FabLab Nepal
We concluded the event with a small cake cutting ceremony and networking session, which provided guests with an opportunity to connect with each other and discuss potential collaborations. The past two years have been remarkable, and we are looking for more partners and stakeholders to join our hands to accelerate innovation, problem-solving and entrepreneurship in Nepal.
The anniversary event was a toast and celebration of FabLab Nepal's journey in the country. We had our partner representatives from the Good Neighbours, SMEP, Teach For Nepal, staff members from FabLab Nepal, and other stakeholders from the entrepreneurship community.
We've also launched the FabLab membership plans and exciting new opportunities for members to engage with FabLab Nepal, reach out to us at [email protected]. If you want to know more about Fab Lab and are interested in using the space, check out our FabLab Nepal FAQS and contact [email protected] for partnerships and institutional memberships.